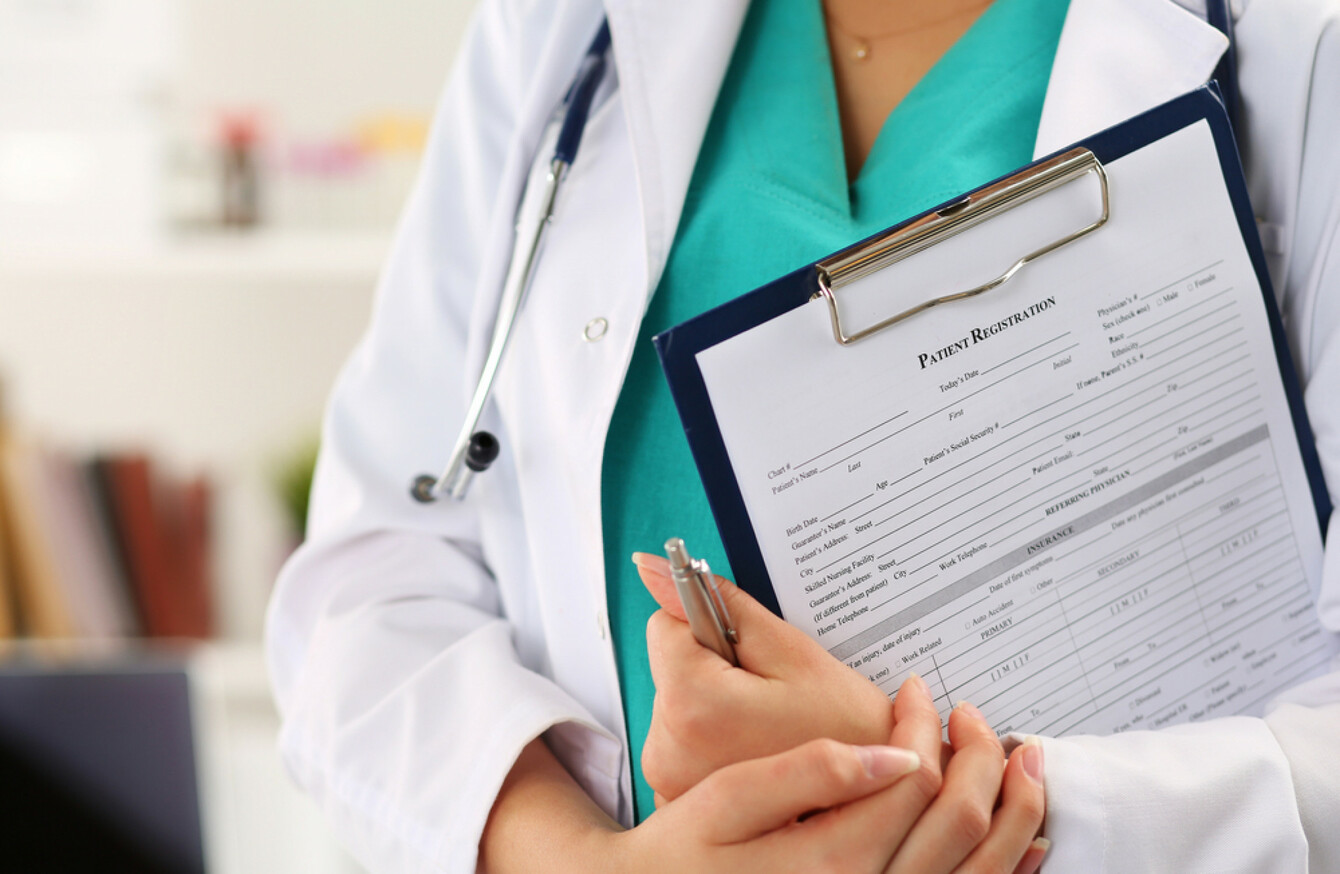 Image: Shutterstock/ldutko
Image: Shutterstock/ldutko
THE NATIONAL ASSOCIATION of General Practitioners has criticised efforts to remove patients across the country from hospital waiting lists, saying there is no medical reason to do so.
Calls have been made for the government to reform the waiting list system after a surge in the number of appointments that have been cancelled in recent weeks.
The HSE has been contacting patients across the country by post to ask them to confirm whether they still require an appointment.
However, those who don't reply in writing within 10 days are deemed to no longer require their appointment, and their doctor informed that they have been removed.
The move has been described as a "national disgrace" by the NAGP, who say it is an attempt to manipulate waiting lists to make them appear smaller.
Over 700,000 people were on hospital waiting lists at the end of June, but the NAGP says it has heard from a number of GPs whose patients have been removed after not replying to the HSE.
NAGP President, Dr Maitiu O'Tuathail told TheJournal.ie that some doctors were receiving up to 100 letters a week asking them to validate their patients' appointment.
He said: "Normally GPs receive one or two validation letters a week, so to receive over 100 in a week is incredible.
"Many patients are also coming in to us in a panic because they worry that the letter isn't going to reach the hospital on time."
Dr O'Tuathail added that the move was disproportionately affecting the most vulnerable in society, including the elderly, those with visual impairments, and homeless people.
He said: "It's pretty clear what this is about. There's been a clear increase in the number of validation letters sent since waiting list figures hit over 700,000 a few weeks ago."
Age Action also expressed concerns that older people would miss vital appointments because they cannot reply in writing in time, and urged the HSE to provide a dedicated phone number for older patients.
Meanwhile, the NAGP has called for a meeting with the HSE and the Department of Health to address the issue.
In a statement, the HSE said that validation exercises were carried out to help improve the overall use of resources and access times for patients.