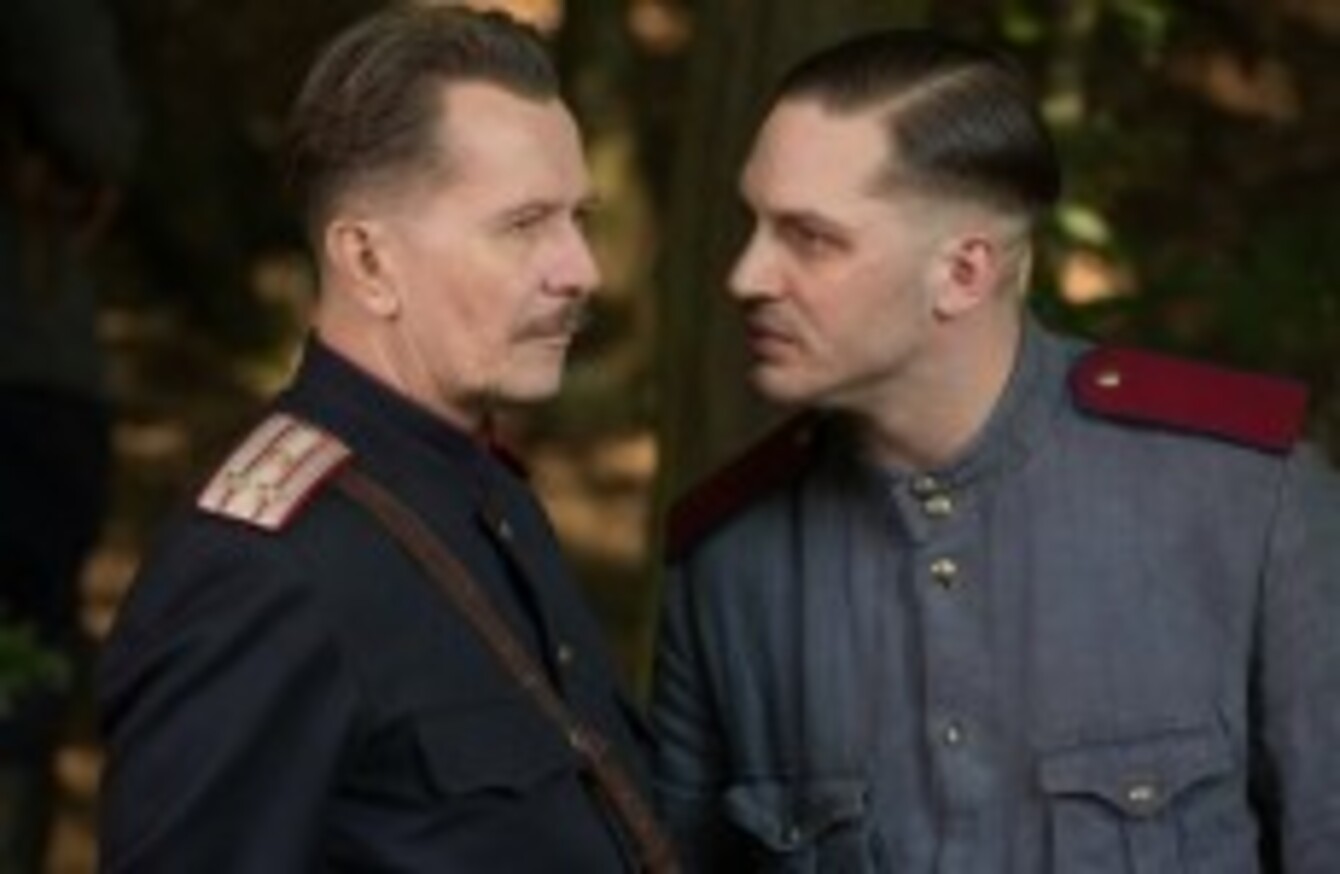 Image: AP
Image: AP
RUSSIA HAS BANNED the latest Hollywood movie, starring Tom Hardy and Gary Oldman, that goes on general release in Ireland today.
The culture minister said it insulted the nation by describing it as "a sort of Mordor."
"Child 44," directed by Daniel Espinosa, is a mystery thriller featuring a Soviet policeman investigating a series of grisly child murders in 1953.
The ministry said it made a joint decision with the film's Russian distributor not to release it after hearing complaints concerning "distortion of historic facts and wilful interpretation of events … as well as images and characters of Soviet citizens."
Source: MOVIECLIPS Trailers/YouTube
The ministry and the distributor, Central Partnership, decided that it would be "inadmissible" to release the movie in Russia in the run-up to celebrations marking the 70th anniversary of the victory over Nazi Germany, the ministry's statement said.
Culture Minister Vladimir Medinsky said the movie cast the Soviet Union as "a sort of Mordor, populated by physically and morally defective sub-humans, a bloodbath on screen involving Orcs and vampires."
He was alluding to the land of evil in J. R. R. Tolkien's The Lord of the Rings.
"That is how our country is shown, the country that has just won a great war, become a global leader and was close to launching the first human into space," Medinsky said in a statement.
He added that the Russians should stop adopting "wild clichés" of its history used in the West and feel proud of themselves as "successors of the great and unique Russian civilisation."