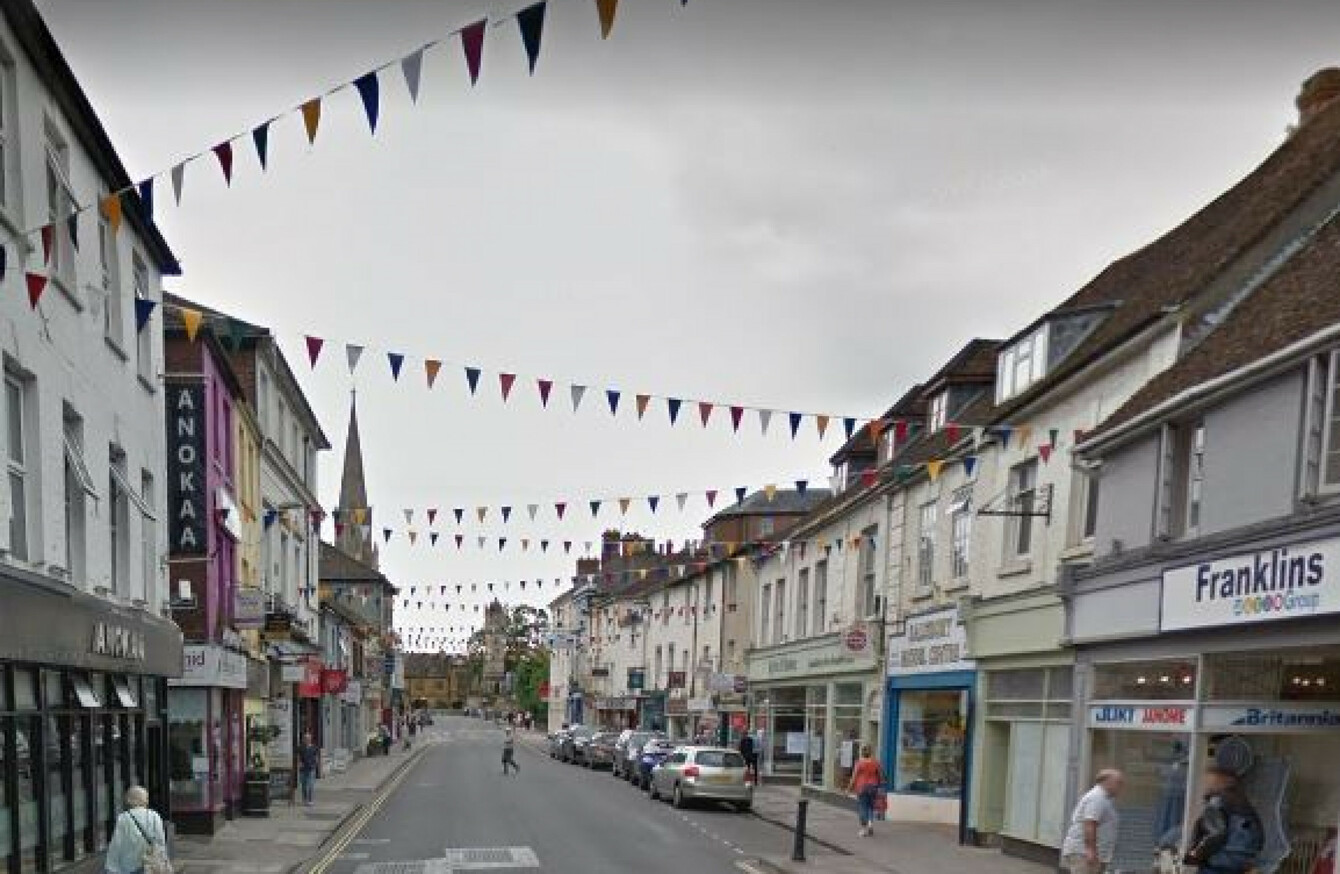 Salisbury, England
Image: Google Maps
Salisbury, England
Image: Google Maps
BRITISH POLICE HAVE reported a "major incident" after a man UK media said was a Russian who had allegedly spied for Britain was in critical condition following "suspected exposure to an unknown substance".
The BBC and other media named the victim as 66-year-old Sergei Skripal who was in hospital along with an unidentified woman. There were also news reports claiming the two had been exposed to a deadly opioid in an incident yesterday.
A former colonel with Russian military intelligence, Skripal was sentenced in 2006 to 13 years in jail in Russia on charges of spying for Britain but was granted refuge in the UK following a spy swap between the United States and Russia in 2010.
Wiltshire Police received a call at around 4.15pm yesterday afternoon from a member of the public who was concerned for the welfare of two people.
The two people, a man in his 60s and a woman in her 30s, were found unconscious on a bench in The Maltings in Salisbury.
The pair did not have any visible injuries and were taken to Salisbury District Hospital.
They are currently being treated for suspected exposure to an unknown substance and both are in a critical condition in intensive care.
"Because we are still at the very early stages of the investigation, we are unable to ascertain whether or not a crime has taken place," Temporary Assistant Chief Constable Craig Holden said.
Holden said a major incident has been declared and a multi-agency response has been co-ordinated.
Salisbury Police are conducting extensive enquiries to determine exactly what led to the pair falling unconscious and to clarify whether or not any criminal activity has happened.
"We would continue to appeal to any members of the public who may have information in relation to this incident to contact us immediately via 999. We would like to reassure members of the public that incidents of this nature are taken extremely seriously and we currently do not believe there is any risk to the wider public," Holden said.
Hospital reaction
Chief Executive of Salisbury NHS Foundation Trust, Cara Charles-Barks said that the pair are still being treated at Salisbury District Hospital and their condition remains critical.
"In terms of the impact on the hospital, we have been advising people today to attend routine operations and outpatient appointments unless they are contacted by the hospital and this advice remains the same," she said.
With reporting by AFP