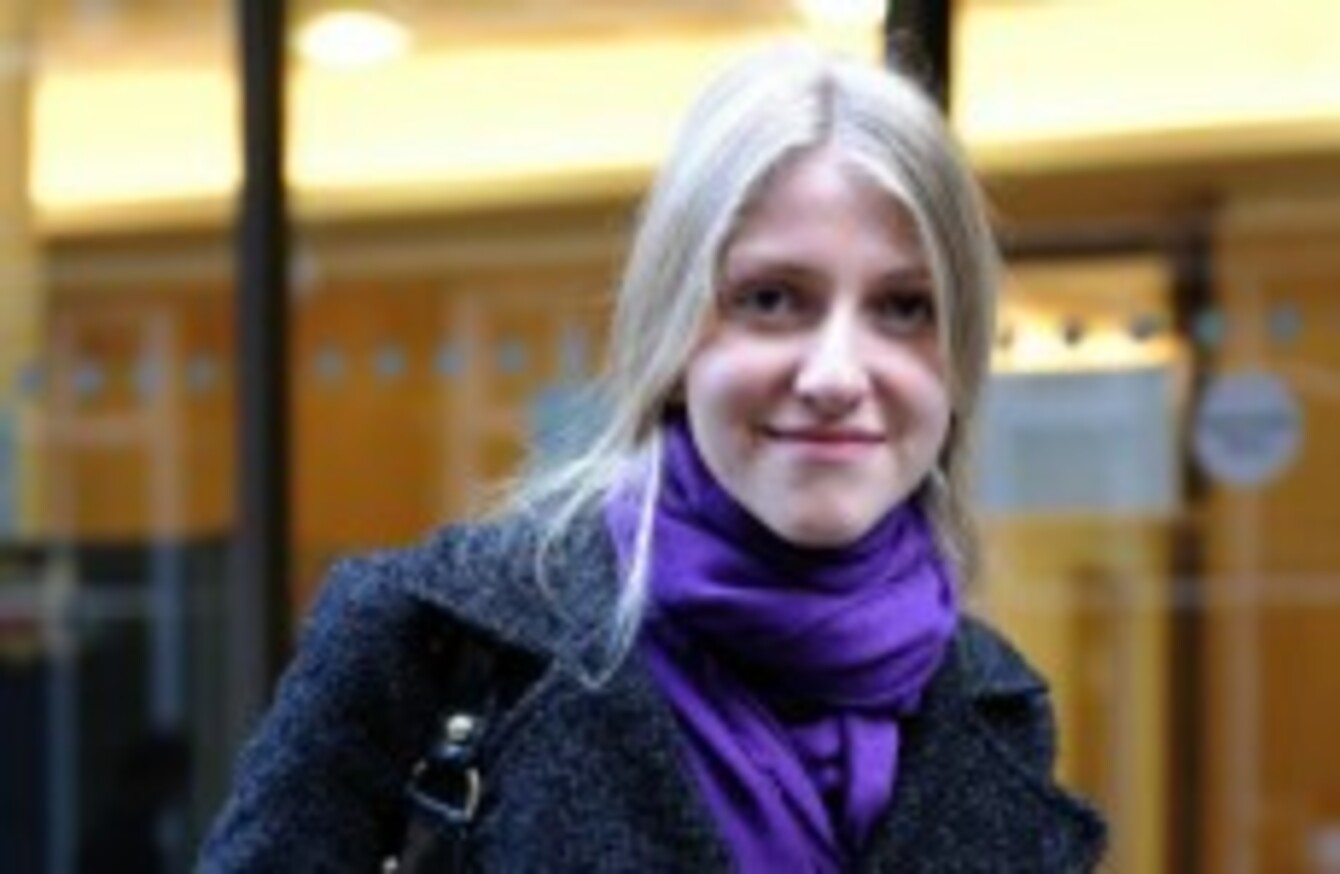 Katia Zatuliveter photographed on Friday 28 October.
Image: Georgie Gillard/PA Wire
Katia Zatuliveter photographed on Friday 28 October.
Image: Georgie Gillard/PA Wire
THE YOUNG RUSSIAN woman accused of attempting to steal state secrets by seducing a British MP she was working for has been allowed to stay in Britain after a special immigration tribunal said she does not pose a threat to national security.
The three-person panel, which included a former MI5 chief, rejected the government's claims that Ekaterina, or Katia, Zatuliveter, 26, had seduced Lib Dem MP Mike Hancock. Hancock had served as a member of the Defence Committee, but stepped down after it emerged the two had been having an affair.
After her arrest last December to face deportation proceedings, Hancock said he did not believe she had done anything wrong. Zatuliveter said she had been having an affair with Hancock and denied being a spy.
Evidence considered by the panel included Zatuliveter's diary, in which she reportedly outlined her infatuation with Hancock and her belief that if she slept with him, he would help her move from Russia to Europe.
The panel conceded it was possible that it had been fooled by a "supremely competent and rigorously trained operative", but that it believed her diary was authentic and that its words were not those of a secret agent. Instead, the tribunal said that the most likely explanation for her relationship with Hancock "is that, however odd it might seem, she fell for him".
The panel agreed with the government that Hancock was likely to be a target for intelligence agents.
Britain's Home Office said that it was disappointed by today's decision and it stands by the earlier decision to push for her expulsion from Britain.
- Additional reporting by the AP