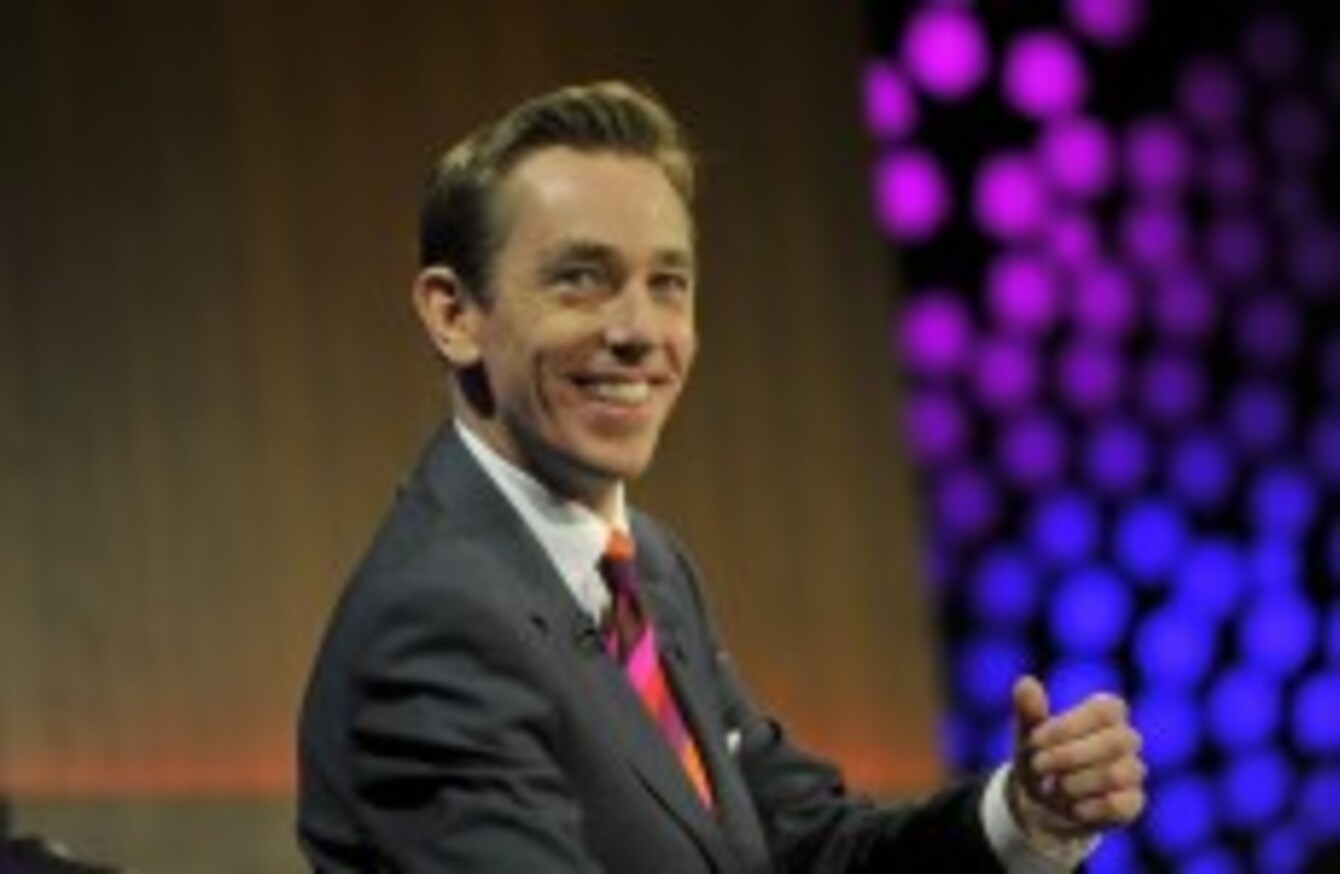 Image: RTE/Photocall Ireland
Image: RTE/Photocall Ireland
A COMPLAINT over an item on Ryan Tubridy's 2FM radio show, dealing with the use of sex toys and other sexual aids, has been resolved by the broadcasting watchdog.
The Broadcasting Authority of Ireland received the complaint from a man who had heard the item – broadcast on February 6 last – over a public address system at his supermarket.
The complainant said he was shocked at the item, which had used phrases like "big gigantic thing to penetrate", "male masturbating toy", "butt plugs", "choose your vagina to make love to", and "how long to bang out an orgasm".
The BAI's summary said the complainant had taken issue with 'veiled references to seriously deviant sexual behaviour' mentioned on the show, and suggested the item not only broke 'every broadcasting guideline [...] but almost certainly broke the criminal law.'
He further added that no prior warning had been given about the graphic nature of the item, which had been broadcast at a time when children may have been listening.
RTÉ told the authority that Tubridy's show had seen him build a rapport with listeners who were prepared to share intimate details of their personal lives, including one man who had confided that he had not slept with his wife for six months.
This prompted contact from listeners who were in a similar position – leading RTÉ to contact a sexologist, Emily Power Smith, who was invited onto the programme to discuss sexual health and activity.
RTÉ: Item was 'almost clinical in nature'
"The discussion with Emily Power Smith on the programme of 7 February of the role of sex toys in facilitating sexual pleasure was focused in a plain-spoken manner on the potential for fulfilment of various devices which she had brought to studio," RTÉ said.
It also rejected suggestions that the item had used coarse language – saying the language had been "almost clinical in nature, using medical rather than colloquial terms".
It further added that following previous BAI rulings about such discussions – where it was found that a Today FM item on sex toys should not have been broadcast at 9:35am – RTÉ was mindful of leaving the item until after the school run, and had aired it at 10:21am.
Ryan Tubridy had given forewarning of the nature of the item by previewing it before a commercial break, which gave listeners an opportunity to tune out if they were not comfortable with it.
The BAI's complaints forum found the item to be "factual" and the intention was to inform and not to offend.
"Given the non-gratuitous content of the discussion, the guidance given by the presenter and regular audience expectation, the Forum was of the opinion that the discussion was sufficiently moderate for broadcast," it said.
"The complaint did not raise potential issues that warranted further investigation and accordingly, the Forum deemed the matter resolved."