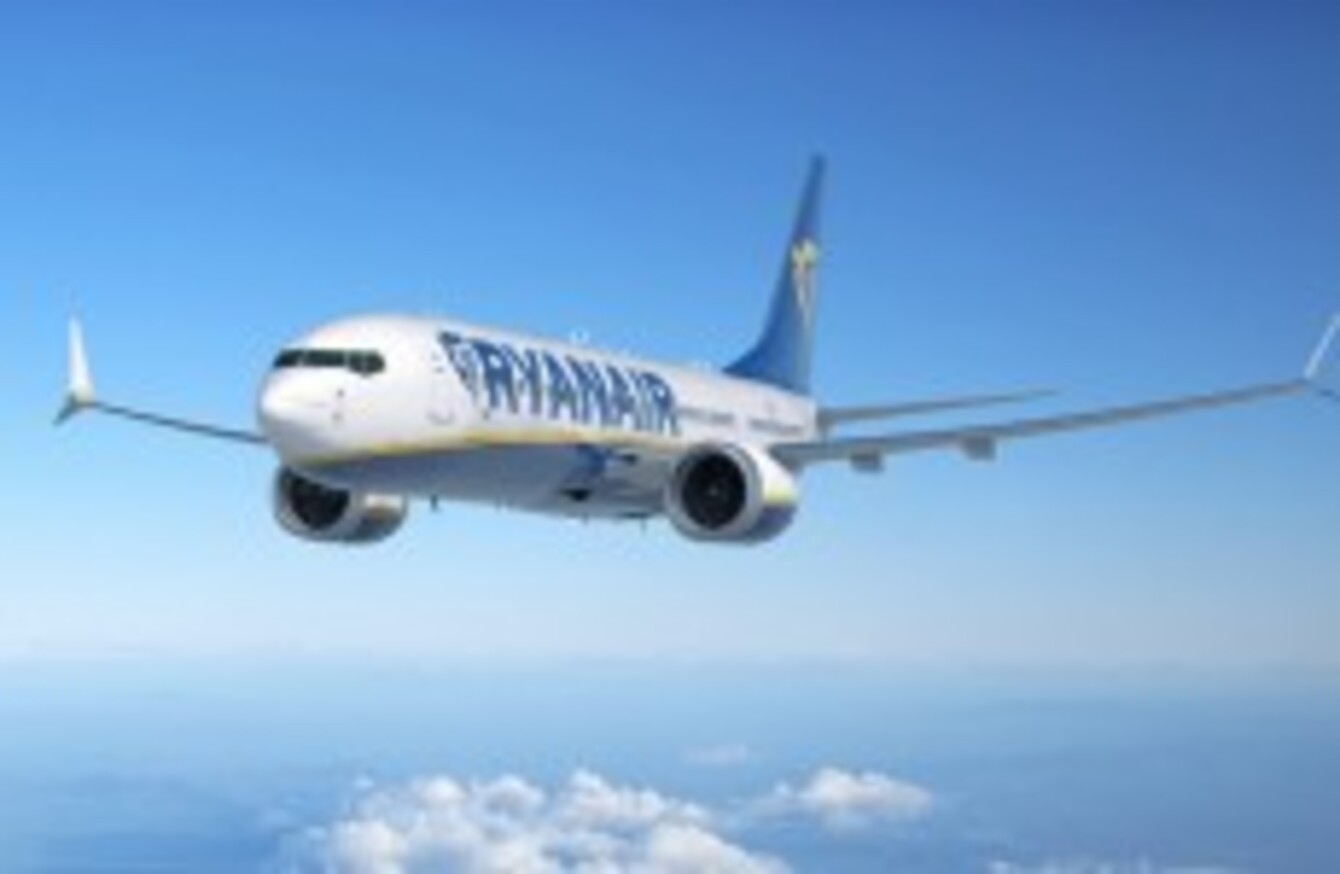 Image: Ryanair
Image: Ryanair
RYANAIR HAS ORDERED some brand new planes – and they cost a pretty penny.
The airline has signed an agreement with Boeing to purchase up to 200 new Boeing 737 MAX 200 "gamechanger" aircraft, and says that when finalised, this deal will be worth over $22bn.
So, what can we expect?
The new aircraft will feature 197 seats, which is eight more than on Ryanair's existing 737-800s.
They also have new CFM LEAP-1B engines, which, says Ryanair, "combined with aerodynamic improvements will reduce fuel consumption by up to 18% in Ryanair's configuration and reduce operational noise emissions by 40%".
This in turn will further reduce Ryanair's low costs, and these savings "will be passed on via lower fares to Ryanair's customers".
The airline said its customer numbers are expected to grow from 82m in 2014 to over 150m customers per year by the end of 2024.
This new agreement was signed by Ryanair CEO Michael O'Leary, and Boeing Commercial Airplanes President and CEO Ray Conner, in New York this morning, and is set to become Boeing's largest-ever aircraft order from a European airline.
As well as the extra seats, the planes have:
New Boeing Sky Interior to "enhance customers' onboard experience"

New slimline seats, which will provide more leg room (average over 30 inches)
Tomorrow, Ryanair will take delivery of the first of 180 new Boeing 737-800 aircraft, which will see its fleet grow from 304 to 420, and traffic rise from 82m last year to over 112m by 2019.
O'Leary said the Boeing "gamechanger" aircraft will lead to the creation of another 3,000 new jobs for pilots, cabin crew and engineers in Europe.
Boeing Commercial Airplanes President and CEO Ray Conner described the 737 MAX 200 as "the perfect fit for Ryanair".