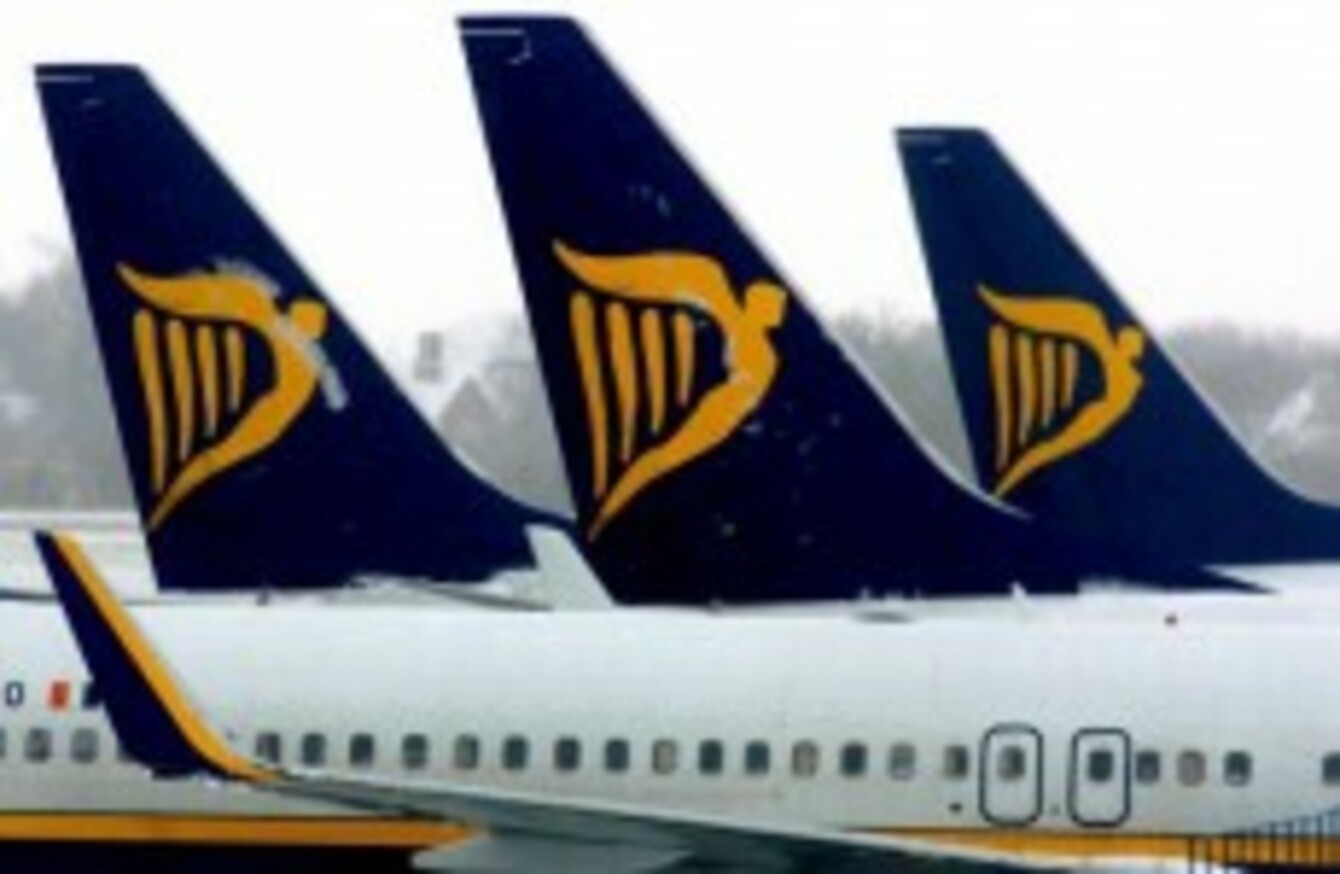 Image: Chris Radburn/PA Wire
Image: Chris Radburn/PA Wire
POLICE HAD TO REMOVE 100 Belgian students from a Ryanair flight leaving the Canary Islands on Saturday after a scuffle broke out on board.
The problems started when the airline tried to charge one of the students fees for excess hand luggage, and their friends on board the plane became disruptive.
The pilot was preparing for take-off when they radioed for police to attend to the dispute, the PA reports.
Of 168 passengers who had originally boarded, 66 were allowed back on the plane to continue with the flight. Ryanair has issued a statement apologising to those 66 passengers for the three hour delay "while Ryanair and the local police were dealing with this disruptive group".
It said that for security reasons, police refused to allow the entire group of students to travel.
The airline said on Saturday that some of the students would be accommodated on later flights, but those who "engaged in disruptive behaviour or refused to follow crew instructions will not be allowed to fly".
Ryanair said: "The safety and security of Ryanair's passengers, crew and aircraft will remain Ryanair's number 1 priority".
La Provincia reports that the tourist board in Lanzarote organised a hotel for the students on Saturday night and yesterday the Belgian Consul said it would coordinate the stranded students' return home, though they may have to pay more for their new flights.