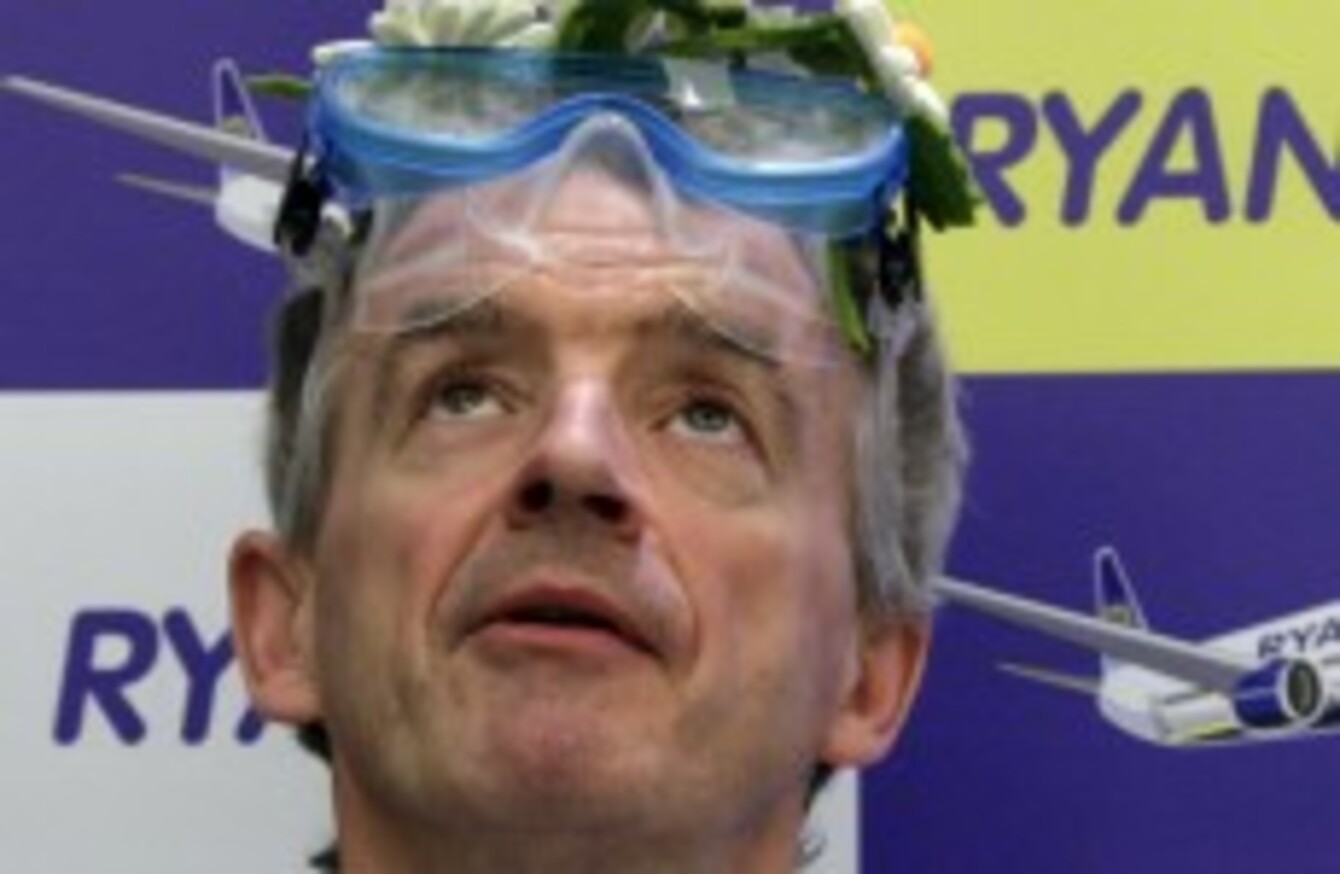 Image: Virginia Mayo/AP
Image: Virginia Mayo/AP
RYANAIR HAS DEFENDED the introduction of new higher baggage charges for the peak travelling season – asking some passengers to pay €135 to bring certain bags with them – saying the moves will encourage passengers to "travel lighter".
The airline yesterday announced it would impose higher charges for checked-in luggage for flights between June and September of next year, and for the Christmas 2012 season, increasing charges by €5 each to €25.
It also announced a massive hike in baggage charges where the baggage was not paid for online – with its airport baggage fees rising from €35 to €60 per bag in low season, and €100 in high season.
Passengers hoping to bring a second bag on their journey – who currently pay €40 online, or €80 in the airport – will now be asked to pay €135 if their bag is not booked in advance.
"As always, baggage fees are avoidable, but for those who chose to check-in a bag during peak travel periods the new fees will apply for bookings made after 15th December next for travel in June, July, August and September 2012," Ryanair spokesman Stephen McNamara said.
The airline is also to increase its penalty for passengers who lose or fail to print their boarding cards before arrival at the airport, from €40 to €60 – though it says this affects "less than 10 passengers per day".
The Consumers Association of Ireland has described the new charges as "punitive".