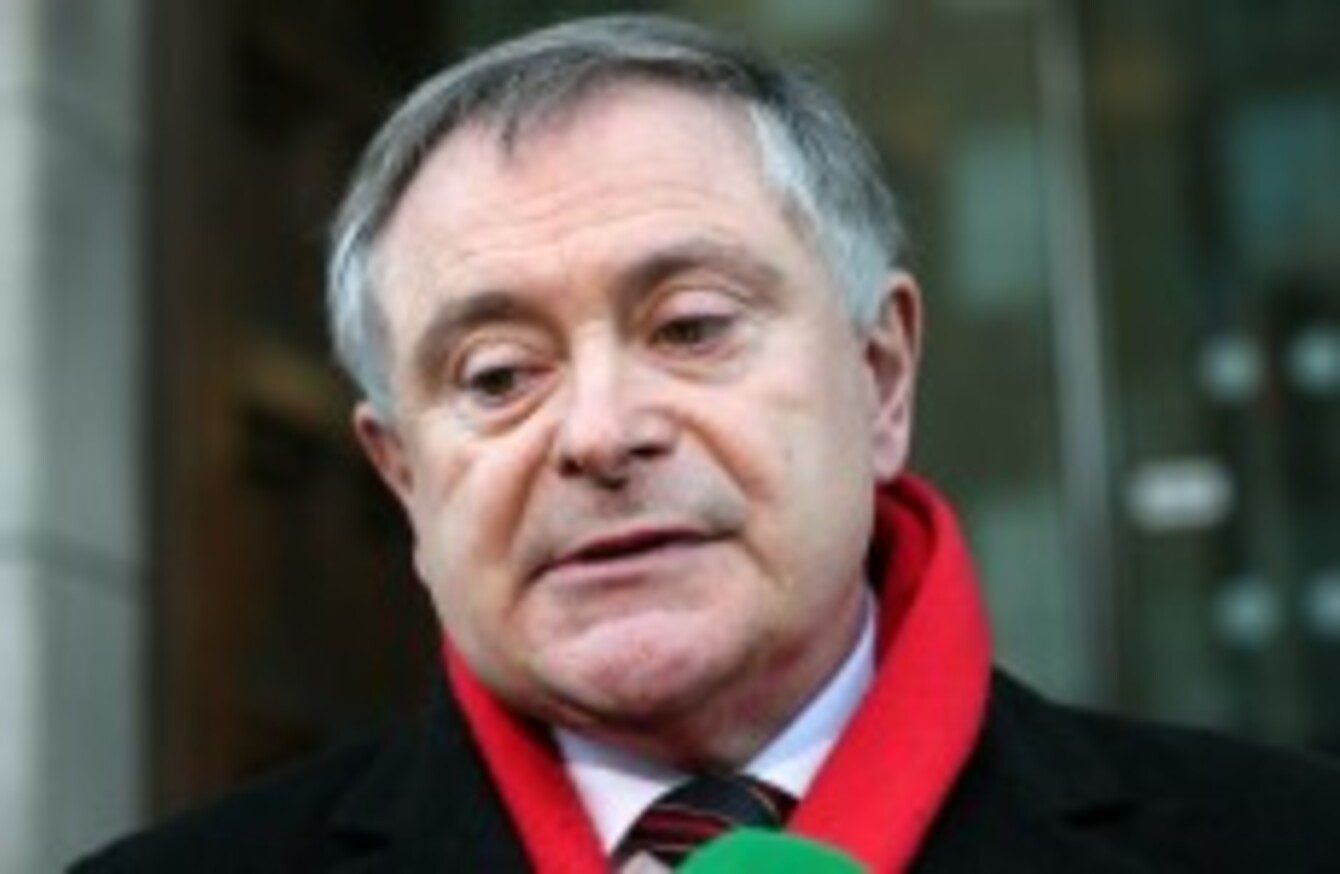 Minister for Public Expenditure and Reform Brendan Howlin
Image: Laura Hutton/Photocall Ireland
Minister for Public Expenditure and Reform Brendan Howlin
Image: Laura Hutton/Photocall Ireland
PUBLIC EXPENDITURE MINISTER Brendan Howlin has said that the government would find it 'difficult' to ensure salary compliance in organisations paid using public finances.
Speaking to RTÉ's Morning Ireland, Minister Howlin said the first step to be taken is to "find who's breaking the rules", however individual agreements can make this difficult.
He said it is not one common agreement across all organisations, and that "some are contractual agreements and some are simply top-ups".
He added that having transparency in the pay "across everyone who receives public money" has been one of his Department's ambitions.
"We've unravelling decades of practice where agencies, provides of services for areas like mental or physical handicap, or even voluntary hospitals, had their own independent governing structures," he said, "and jealously guard them in some of the hospitals"
Even the efforts of the HSE to get data from some of these agencies wasn't responded to until the internal audit unit was cast with the job.
Speaking to the same programme, Chairman of the Public Accounts Committee John McGuinness said that the HSE "turned a blind eye" by not insisting on these organisation's compliance.
Yesterday, the Central Remedial Clinic admitted to using "funds from Friends and Supporters… to pay any additional salary amounts over the Department of Health's consolidated pay scales", prompting Independent TD Shane Ross to call for the resignation of the board of directors.
Government advisers
Minister Howlin also defended paying high salaries to government advisers.
He said that when recruited from the private sector, their original pay grade must be taken into account.
"We have to get the quality people", he said.