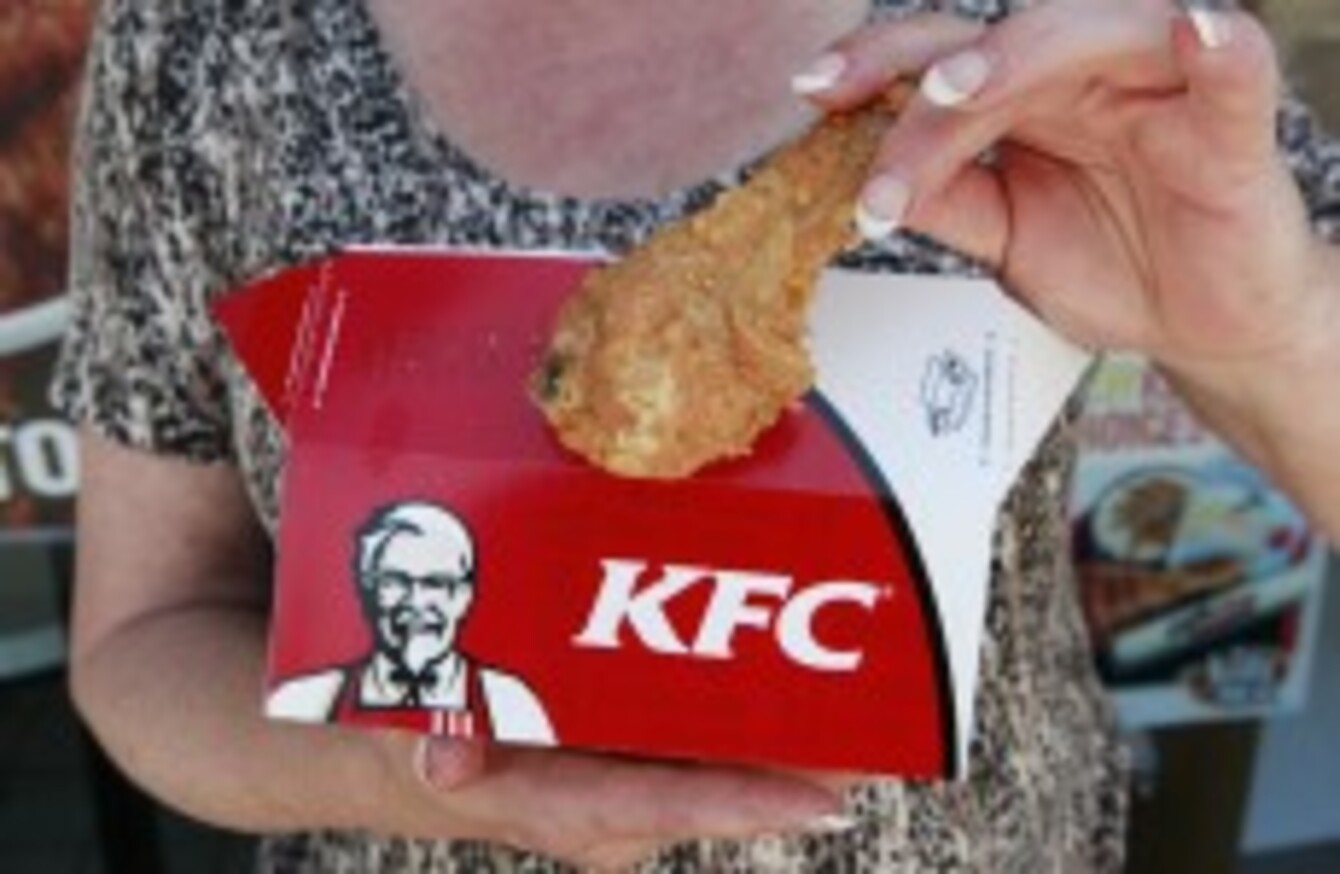 Image: Paul Sakuma/AP
Image: Paul Sakuma/AP
THE COMPANY which operates 18 Irish franchises of the fast food chain KFC has reported a 9.7 per cent fall in sales for 2010, as it recorded a loss of €2 million for the year.
Herbel Restaurants Ltd, which operates a chain of the restaurants in Ireland, said its retail sales had fallen from €20.8 million in 2009 to €18.7 million in 2010.
Accounts filed with the Companies Registration Office show the company as having met administrative expenses of €10.5 million, from just over €9 million the previous year.
Overall the company declared an after-tax loss of €2,048,000, largely as a result of having to pay interest of €3.86 million on bank borrowings, which totalled over €65 million.
It also wrote down the value of some fixed assets by €668,063, though its tangible fixed assets remained valued at almost €112 million.
The company said its loan facilities had been due to expire in March and June 2011, and while it did not have a binding agreement to renew these loans, it was confident that it would be able to do so.
The company had reported an after-tax loss of €469,722 the previous year. It paid Irish corporation tax of €148,097 in respect of its operations for 2010, down from €356,690 in 2009.
Wages for the company's 228 staff cost €5.45 million for the year, with a further €401,145 in social welfare costs.