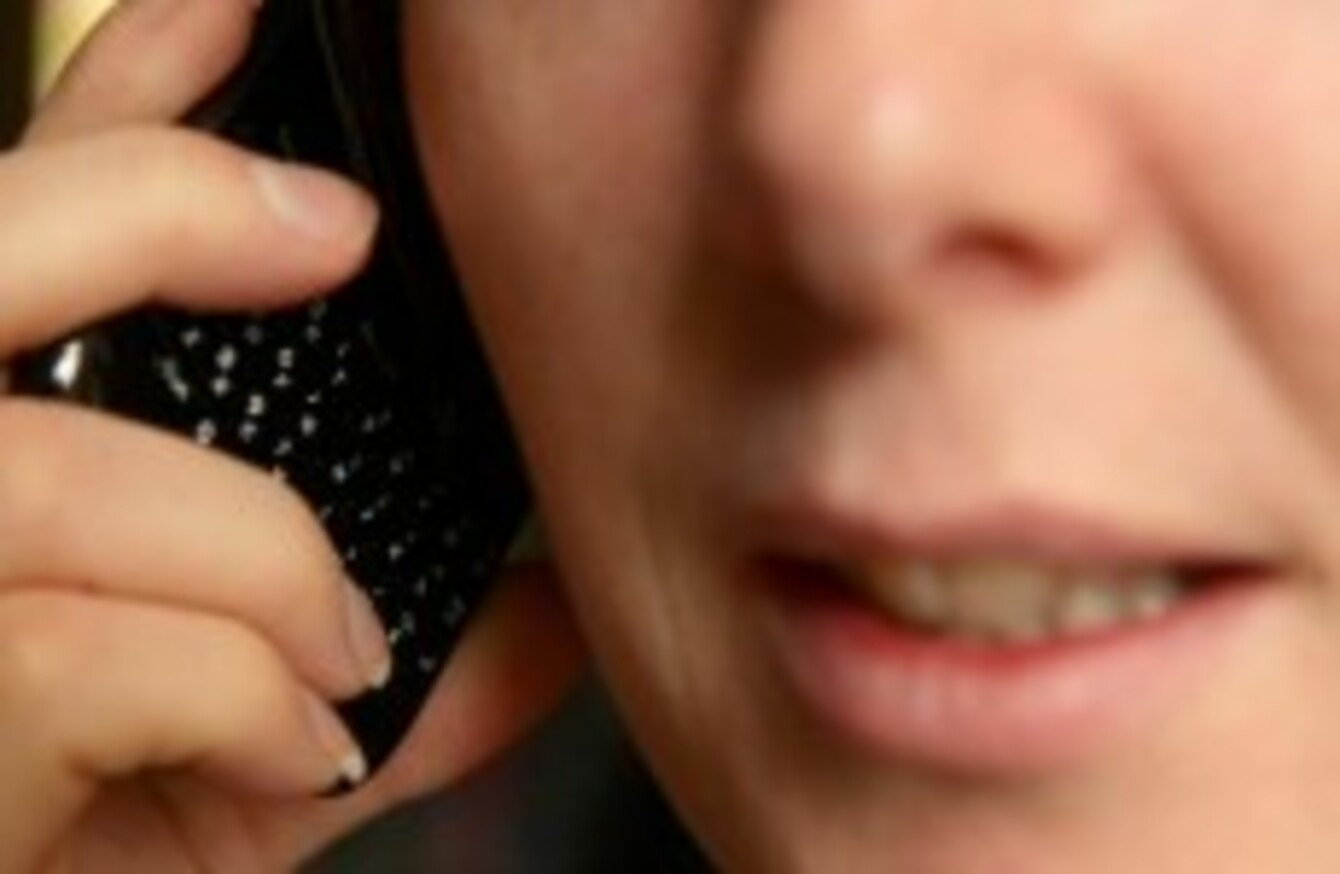 Image posed by model.
Image: Dave Thompson/PA Wire
Image posed by model.
Image: Dave Thompson/PA Wire
SAMARITANS IRELAND says the intensity of calls made to its helpline over the past year has increased as people struggle to cope with the impact of the economic downturn.
Between November 2010 and October 2011, the Samaritans emotional support line received 400,357 calls, of which almost 135,000 were silent calls or lasted less than ten seconds.
Samaritans Ireland says that the 265,445 dialogue calls received by its helpline staff represent a 9 per cent increase in calls on the previous year, while the organisation also experienced increased text, email and social media communication.
Launching the group's annual report, Samaritans director Suzanne Costello said that the "recession is placing huge psychological strain on people's lives".
She said that at this difficult time, it is important for all suicide-prevention services to coordinate their activities so as to avoid duplication and optimise the available resources:
Increased services and visibility is helping to break down the stigma associated with mental health and suicide. However, it's equally important that a balance of services exists, so that people with varying degrees of needs are catered for, and that no one who looks for help slips through the net because the services are not there when needed.
Over one particular week in October, the organisation mapped the main themes of incoming calls and found that the most common issues were: depression and mental health issues, relationship problems, anxiety about the future, loneliness, and stress.
The Samaritans' 1,300-member volunteer staff spent a total of 56,611 hours listening to callers between November 2010 and October 2011. Calls averaged 737 a day, with most calls coming between 6pm and midnight.
The organisation noted a significant increase in the number of people requesting reverse charge calls because they felt they could not pay for the service (calls to the 1850 60 90 90 line cost 6c from a landline and 33c from a mobile regardless of the call's duration).
Costello said the Samaritans hope to move to a free phone number next year, to facilitate more calls from people seeking support.
She added that increased services would be provided over the Christmas period:
As we approach the holiday season, I know that Samaritans' volunteers are scheduling their shifts to ensure that a 24 hour service will be available for people who find themselves in need of emotional support.
Samaritans is available for anyone feeling down, unhappy, anxious or distressed. We are available 24 hours a day, even when other frontline services are closed.
For further information see the Samaritans website. The 24-hour helpline number is 1850 60 90 90 and the text number is 087 260 90 90.