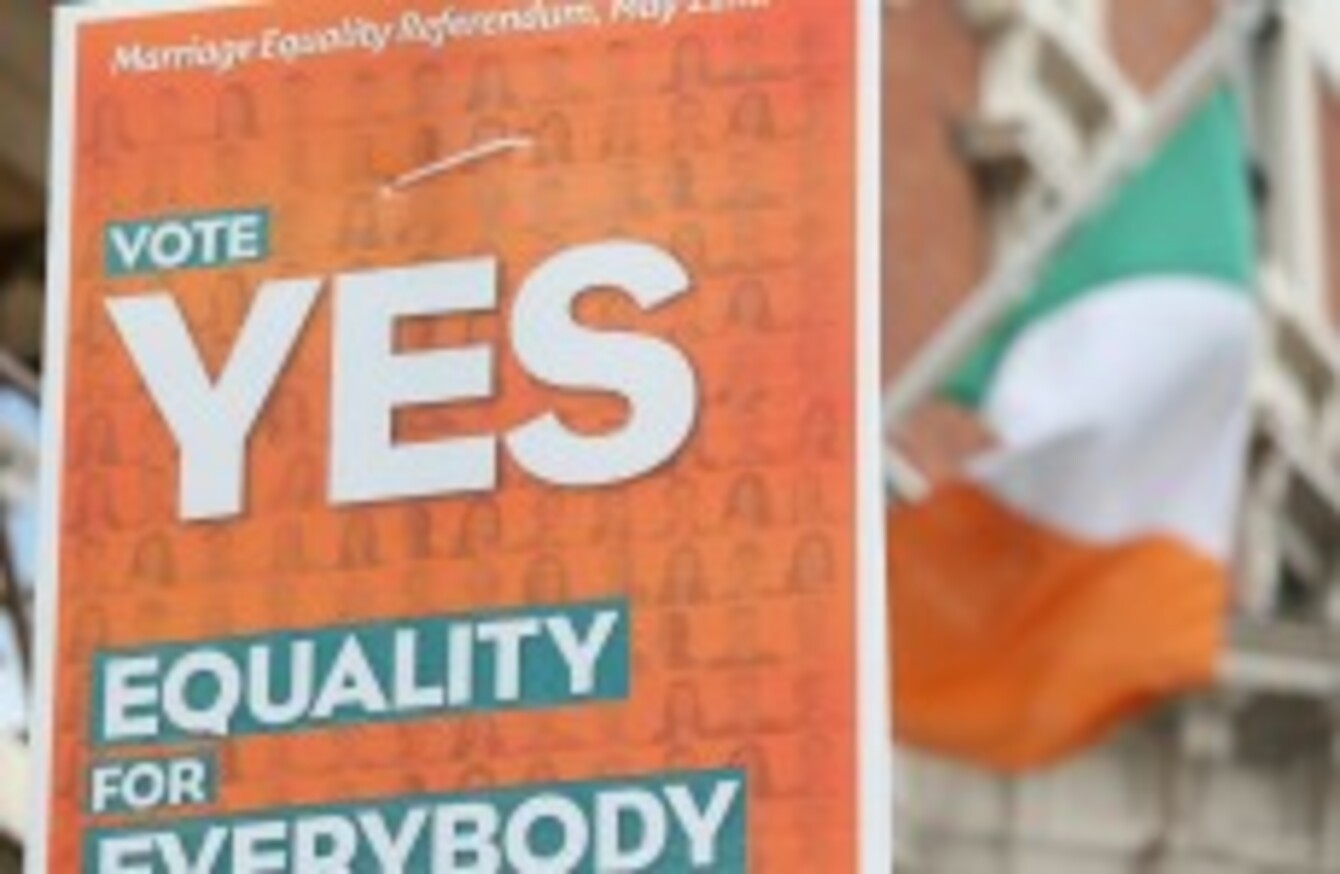 Image: graphy: Sasko Lazarov/Photocall Ireland
Image: graphy: Sasko Lazarov/Photocall Ireland
THE YES SIDE continues to maintain a commanding opinion poll lead with the same-sex marriage referendum now less than a week away.
An Ipsos/MRBI poll in today's Irish Times says that, excluding undecided voters, 70% of people intend to vote Yes while 30% say they will vote No.
The poll was taken on Wednesday and Thursday with 17% of people undecided ahead of the 22 May ballot.
The Irish Times points out that an opinion poll they published in March had likely Yes voters at 74% and No voters on 26%.
It shows that, as is often the case in referendums, the lead has narrowed slightly over the course of campaign.
In percentage terms though, the drop is small and suggests that much of the Yes support that was perceived as 'soft' has hardened as campaigning intensified.
Pollsters also asked people about their voting intention in the referendum to reduce the minimum age of presidential candidates.
It showed that there is strong opposition to the proposal with 73 per cent saying they will vote No when undecied voters are excluded.