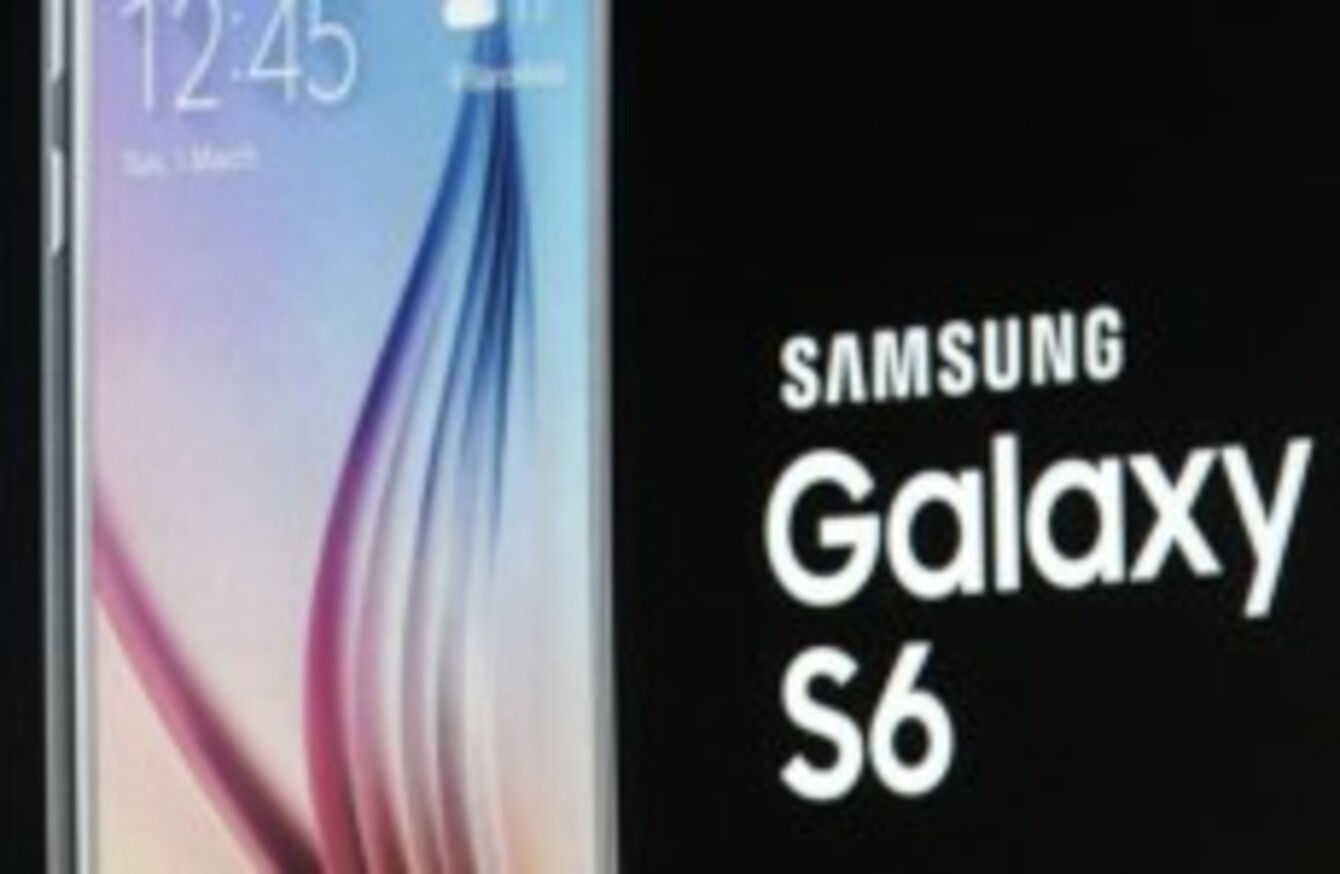 Image: AP Photo/Manu Fernandez
Image: AP Photo/Manu Fernandez
SAMSUNG HAS FIRED its greatest shot against Apple and its many rivals by unveiling the latest editions to its Galaxy S range, and numerous other features.
At a packed Centre de Convencions Internacional de Barcelona (CCIB), Samsung unveiled the latest editions to its flagship range, the Galaxy S6, as well as the Galaxy Edge 2 which comes with a curved screen.
Neither announcement was a surprise considering the buildup and leaks before the event – its CEO JK Sims make a joke about "no more internet surprises" which got some laughs – but the specs and the extra features are the major talking points, but let's deal with the phones first.
World's first
The term 'world's first' was thrown about quite a bit, and that was in reference to a few things, but they all focused on the phones themselves.
The first was its 14nm mobile processor with 64-bit processor, a 5.1-inch Quad HD Super AMOLED screen which offers a pixel density of 577ppi (pixel density), and an improved 16MP front and 5MP rear camera which can take photos in 0.7 seconds. The camera is always on standby, according to Samsung, and can offer great quality in low-light situations (which paved the way for a dig at Apple's iPhone 6 camera)
Something that might not get as positive a reception is the lack of a removable battery. That will irk many who liked the luxury of swapping batteries when one got low, but Samsung assures everyone that the benefits far outweigh the negatives.
For one, it allows wireless charging, something that is compatible with most of the major charging devices out there. It claims it can provide enough power for four hours of phone usage in the space of ten minutes – which allowed itself another opportunity to take a shot at the iPhone 6 – and is 1.5 times faster than the Galaxy S5. It also lends itself to a partnership with IKEA who is committed to bringing wireless charging to the home.
The other, more important reason, is for a major payment service, Samsung Pay. Not only is it partnered with a number of financial institutions, but it has one major advantage over its rivals: It doesn't rely on NFC to make payments.
Any machine that can use a debit or credit card can take payments from Samsung's S6 and S6 Edge, and that's a major advantage. It also puts Apple and Google Wallet on the back foot since both invested in NFC, and its limited availability means Samsung Pay's versatility will likely be the more tempting.
#Open journalism No news is bad news Support The Journal

Your contributions will help us continue to deliver the stories that are important to you

Support us now
Both devices will arrive this April – starting from the 10th in 20 countries – and will come in 32GB, 64GB and 128GB. No price was mentioned, however, but it will likely be similar to what an iPhone 6 or 6 Plus costs.
And that's before you go into Gear VR – which was briefly mentioned as compatible with the two new phones – and Samsung Knox, its version of Android at Work which allows security.
If 2014 was the year that Samsung faltered and lead to questions, 2015 could be the year it comes roaring back into life. Its vice president of product design and marketing Justin Denison
said it "set the performance bar for the entire industry" and if we're going to be honest, it made all the right noises.
Quinton O'Reilly is at Mobile World Congress in Barcelona all this week. Follow all the goings-on at @TheJournalTech.