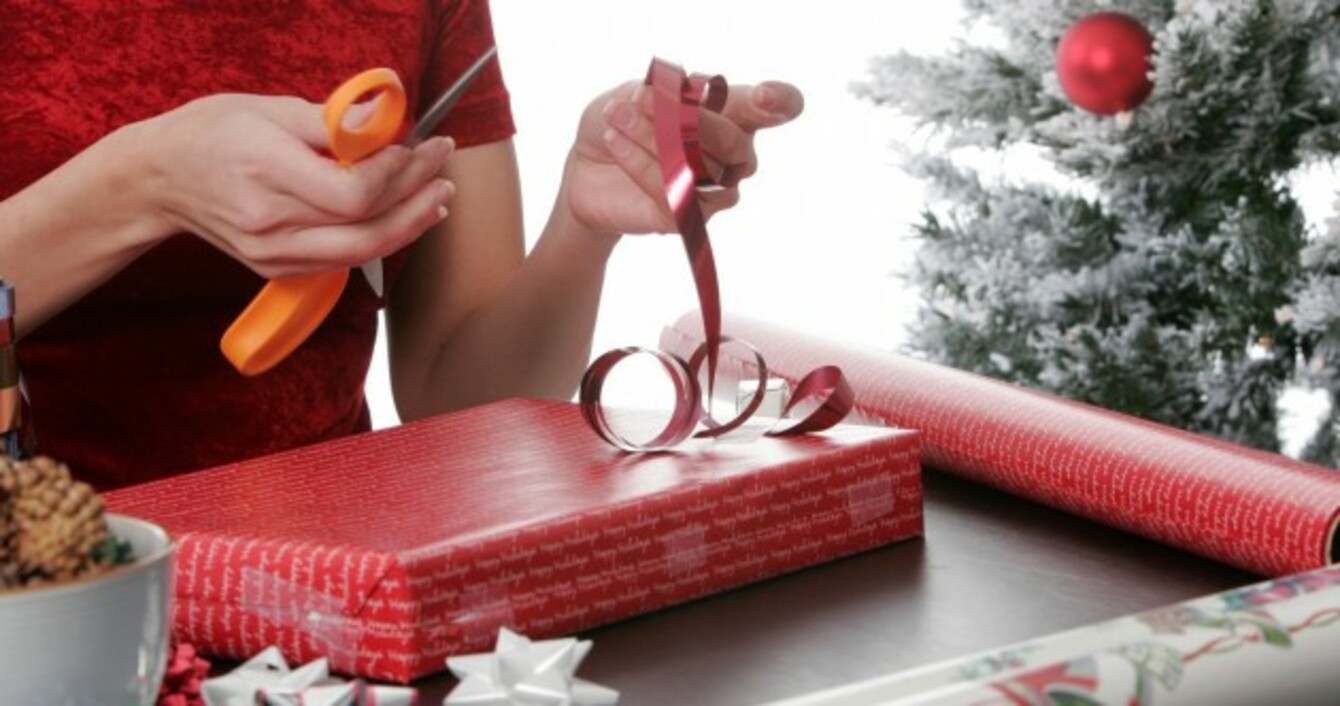 Image: Shutterstock/Mark Hayes
Image: Shutterstock/Mark Hayes
"MUMMY, WHAT WILL we leave for Santa's radiators on Christmas Eve?"
My five-year-old likes to hit me with about 70 questions a day, but this one had me stumped. Radiators? I took a beat before correctly deducing this was a reindeer snack enquiry.
"Carrots, I think," I replied. "And Santa would like a mince pie… and maybe something nice to drink." Dilemma resolved.
If only all Santa issues were as easily dealt with. 
Don't get me wrong, if you have kids then you know this really is the most wonderful time of the year. Seeing the magic of Christmas through their eyes is a beautiful thing. But sometimes making the magic happen isn't easy.
From untimely deliveries of presents to moral quandaries on budgets and make-believe, it can definitely leave Santa feeling less 'Ho, Ho, Ho', and more 'No, No, Nooooooooo!'
If you have kids of a Santa age, you'll likely recognise some of the predicaments I've found myself facing this festive season….
1. A token 'gift from the parents' – yes or no?
It's been more than 30 years, but my own mother is still reeling by what I came out with one Christmas: "Well it's been a perfect day," I'm reported as saying, "Everyone got me beautiful gifts… apart from you."
It feels like it's only a matter of time before this scenario comes back to haunt me in the form of my own son asking the same. Having blown the budget already, I'm loathe to start worrying about a parental present, too. But should we wrap a token 'mum and dad' present up and put it under the tree?
2. How and when to build this year's creations
A few years ago, Santa brought my friend's son a kitchen as his big gift. She worked through the night trying to assemble and paint it, but without success, meaning that when her son bounded down the stairs on Christmas morning, she had to tell him that "Santa thought you might enjoy finishing it off yourself." 
Where should I assemble Santa's toys if the elves haven't done it for me? And when am I meant to get it all done? Too soon and they risk discovery, too late and I'll be looking for batteries at 2am on Christmas morning. It's a minefield.
3. Conquering gift-based inequalities
It amazes me how shrewd young children are at spotting inequality – especially if they feel they might be on the lighter side of receiving. And seriously, how do you explain that Santa brought your kid Lego and a five-pack of Paw Patrol pants, while Jack's driving around on Christmas morning in his motorized convertible while waving an iPad?
4. To wrap or not to wrap
No, I don't mean when should Santa be decommissioned (although yes, that is a dilemma), but rather the pressing issue of whether St Nick's bounty should be gift-wrapped or delivered au naturel.
Personally, I think you're bananas if you're wasting your precious time, energy and money on wrapping gifts when it's going to be ripped off in seconds. But the fact that some crazy elves do this has made my child curious about why his gifts aren't wrapped and that has me stumped! 
5. How to hide the goods
I'm an expert at hiding gifts – so much so that a box of Lego and a book from my son's last birthday are still hidden somewhere in the house.
Hiding Christmas gifts poses several problems. Either, like me, you hide them so well you can't find half the things when you need them. Or you're living in a house that barely has enough storage space for the hoover – and where on earth are you meant to stash a bike?
6. Late additions to 'The Letter'
Santa is all-seeing, right? However, that knowledge will mostly likely backfire when your child announces that they've thought of something else they really want, but it's okay because 'Santa will know'.
I know at least one chum who has been forced to make an eleventh hour dash to Smyths to keep the illusion alive.
7. The online delivery dilemma
With an 18-month-old glued to me all day every day and my five-year-old generally a few feet away, there's no opportunity whatsoever to purchase the presents in actual shops, so thank goodness for online shopping.
However, it seems that the little delivery elves at aren't always attuned to the need for covert delivery. I've already had to come up with a few hasty excuses for giant boxes arriving and, since reading this story about a package that was delivered with no box at all, I'm in constant fear of the same thing happening at our house. 
8. And those impossible dreams (that won't be squashed)
When your child has their heart set on a gift that you know is never going to make it in the sleigh. "A unicorn," my friend Audrey said, still visibly traumatised from last Christmas, "She decided she wanted a real life unicorn and NOTHING else. God only knows what it will be this year…"