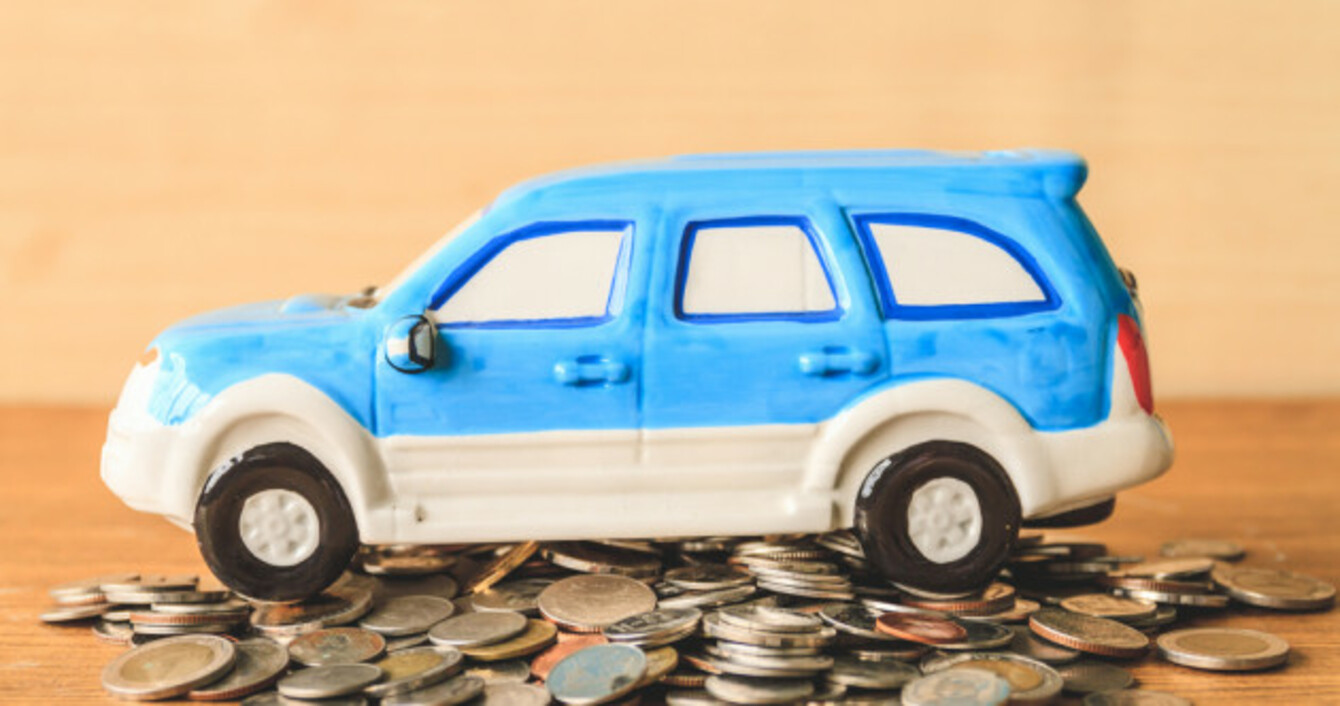 Image: Shutterstock/Trum Ronnarong
Image: Shutterstock/Trum Ronnarong
THERE ARE PLENTY of tips and tricks you can do when you get into your car to maximise the mileage of every tank of fuel. These nine tips will help you get more miles for your money and hopefully reduce the amount of trips to the petrol station.
1. Go easy on the accelerator
That lead right foot will cost you at the pumps. Being heavy with the revs and accelerator pedal uses up more fuel. You should learn how to accelerate smoothly and not over-rev the engine in order to reduced fuel consumption.
2. Nix the AC
The air-con system contains a compressor pump which is driven by the engine. When the air-con is used this increases the work the engine has do and the amount of fuel it needs to operate. However, at speeds of 80km/h and faster, using the air-con is actually better for your vehicle and fuel consumption than opening windows (which increase drag on the car).
3. Slow down
Driving at 115km/h uses up to 15 per cent more fuel than driving at 80km/h. So, if you want to save fuel, ease off the throttle and reduce your speed. Driving at a reduced speed will also cut down on sudden acceleration and braking – which can consume up to 40 per cent more energy.
4. Shift sooner when accelerating
As mentioned before, the higher you rev the engine the more fuel you burn. If you rev lower between each gear change, you'll use less fuel. So swap cogs earlier and and you'll spend less time at the pumps filling up.
5. Reduce drag on the car
Remove any roof racks or bike racks from your vehicle to reduce drag and improve your vehicles aerodynamic performance and fuel efficiency.
You can also reduce drag by closing any open windows or the sunroof.
6. Check prices before you fill up
There are a number of ways to find out where you can get the cheapest petrol or diesel near to you. Websites like pumps.ie can help you locate the cheapest petrol stations in your area. The Waze mobile app can also help you find fuel prices along your route, so you can plan where and when to fill up and save money.
7. Reduce weight
Make the kids walk! Just kidding. But you can reduce fuel consumption by removing unnecessary weight from your vehicle. An increase in weight, no matter how small, will have a negative effect on fuel efficiency.
Therefore, you should regularly get rid of anything in the boot and in the cabin that doesn't need to be there.
8. Avoid rush hour wherever possible
OK, we know this isn't possible for most people. But to save fuel and money, try to avoid driving during rush hour where possible. The incessant idling and stop-start driving conditions will burn through fuel quicker and make consumption figures soar.
9. Check tyre pressure
Under-inflated tyres increase the rolling resistance between your vehicle and the road. This means that the car has to burn more fuel to overcome the extra drag and friction. Research has shown that correctly inflated tyres can increase your mileage by approximately 3.3 per cent, so make sure you check your tyre pressure regularly.
Want to make sure you don't miss out on anything going on in the world of motors? Like us on Facebook and and follow us on Twitter for the latest updates.