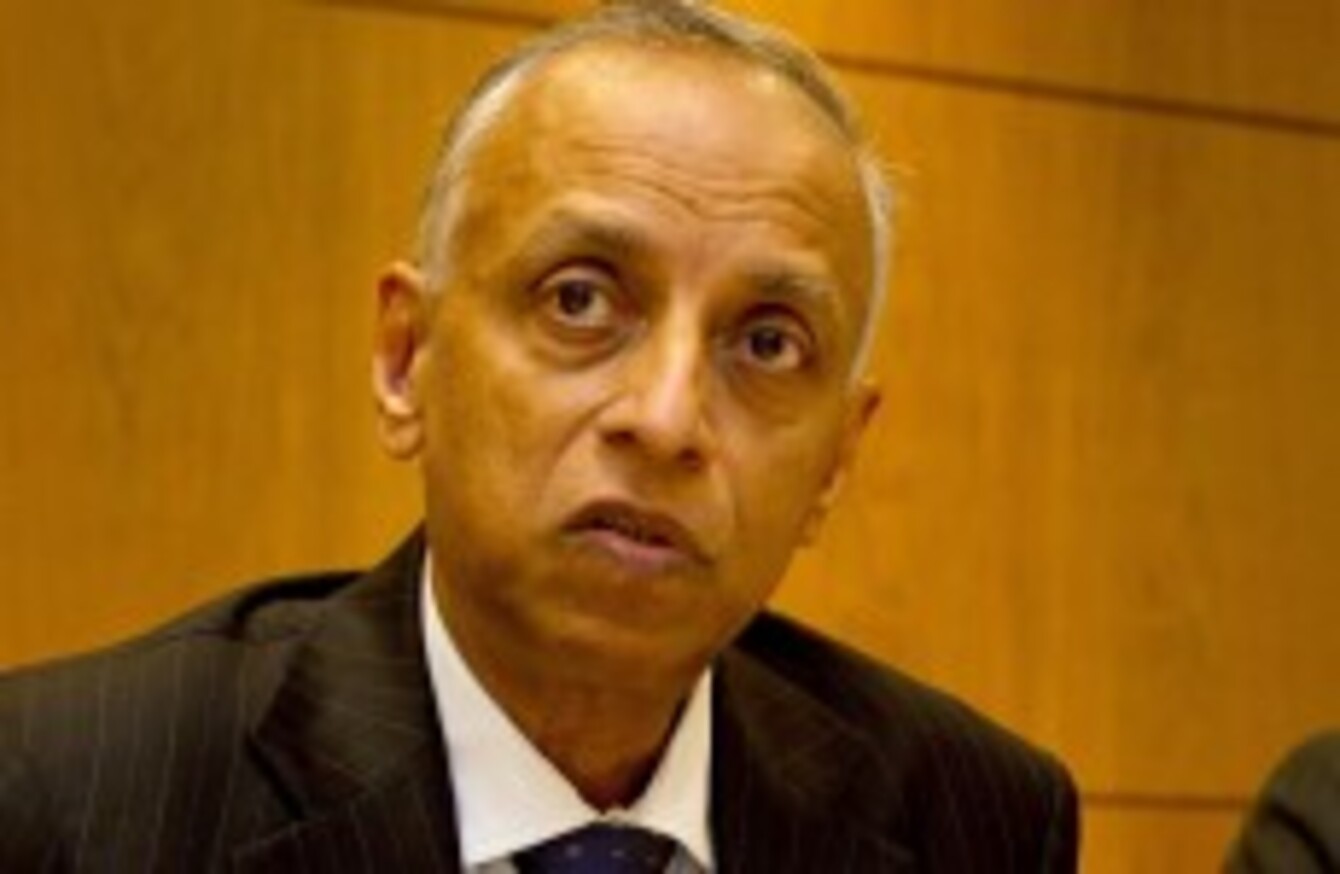 Leader of the investigation team, Sir Sabaratnum Arulkumaran, head of obstetrics and gynaecology at St George's University of London
Image: PA Wire/Press Association Images
Leader of the investigation team, Sir Sabaratnum Arulkumaran, head of obstetrics and gynaecology at St George's University of London
Image: PA Wire/Press Association Images
THREE PEOPLE FROM Galway University Hospital have been removed from the team investigating the death of Savita Halappanavar.
The HSE confirmed the news this afternoon, saying the team will continue to be led by independent chairman Professor Sir Sabaratnam Arulkumaran. The HSE is currently in the process of identifying suitable replacements in the relevant clinical disciplines.
The news was broken by Taoiseach Enda Kenny today to the Dáil during Leaders' Questions.
Mr Halappanavar told The Irish Times yesterday that he was not satisfied with the presence of three Galway University Hospital staff on the investigation team.
Earlier today the HSE said it was re-examining the make-up of the seven-person investigation team, The statement came after a lawyer for the Halappanavar family told RTÉ's Today with Pat Kenny that Praveen had no faith in the process and would not cooperate with it.
Gerard O' Donnell told the station that his client would not consent to having his wife's records looked at by the team, and that he has no faith in the HSE.
Independent
The Taoiseach said today, in response from a question by Deputy Micheál Martin, that the Minister for Health James Reilly required the HSE not to have any consultant from the University College Hospital, Galway, on the investigation team, though this was "not in any way impugning their integrity".
He said the move was in "the interest of the regard for the traumatic effect upon Savita's husband and family". The Taoiseach added that staff from the hospital that are spoken to by the investigation would be witnesses.
He said that the investigation will be "utterly independent of the hospital". Deputy Martin asked whether the Taoiseach or Minister for Health had spoken to Praveen Halappanavar, but was told they had not.
The HSE have been and are in contact through lawyers for Mr Halappanavar, and the chairman of the team is seeking a meeting with Praveen himself.
Deputy Gerry Adams said that it is of huge importance that Halappanavar's family know prior to it being publicly announced what is going on with the investigation.
Both Deputies Martin and Adams called for an independent inquiry into Savita Halappanavar's death.