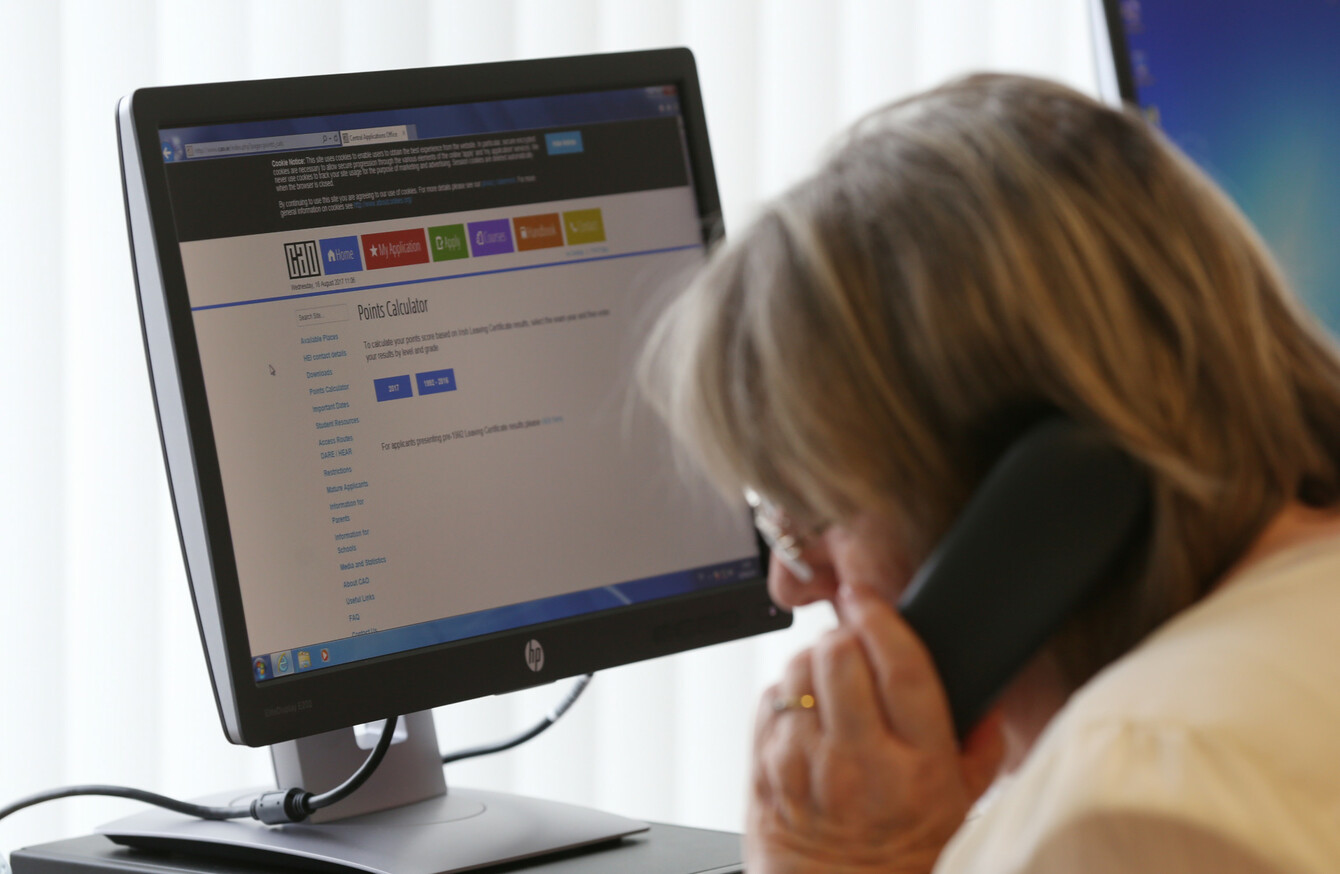 File photo
Image: Sam Boal/Rolling News
File photo
Image: Sam Boal/Rolling News
MEMBERS OF THE public have been warned about a hoax call which purports to be from Eir offering to fix peoples' internet connections.
Several people are reported to have received dubious calls to their landlines recently in which an automated voice claims to be ringing on behalf of the telecoms company.
The recording tells people that their internet connection has been "compromised", and prompts them to press 1 to transfer to an operator who will "secure" it.
It is believed that the call is an attempt obtain personal details or a sum of money from unwitting individuals.
A number of similar frauds have been reported in Ireland in recent years, with an Indian-based scam from 2014 bearing similarity to the latest hoax.
Labour Party representative for Cork City South East, Peter Horgan is among those to have been contacted.
He said he believing the call was a scam right away because Eir is not his internet provider.
He told TheJournal.ie that he has heard from a number of people in the Blackrock and Douglas areas of Cork who have received similar calls recently.
"As soon as I picked up, I recognised the voice from an old Windows speech-to-text programme that I remember from a few years ago," he said.
"It said something like: 'This is EirCare. Your internet has been compromised. To secure your internet, press 1.'
"I knew it was a scam because I'm not an Eir customer, so I just hung up."
Horgan believes that older people are particularly vulnerable to the scam, as he says many refer to their broadband as 'Eir', even if they are with another provider.
He said: "The Government talks about internet safety, but it seems to be mostly for younger people – I really think that older people need to be made aware of the dangers that can be out there as well.
"I was talking to an 89-year-old man who recently got a call to say that his daughter was in some kind of trouble in England.
"He thought that she might have been there on holiday or something, not knowing it was a scam. He was asked to hand over a sum and they ended up getting around €2,000 out of him."
A spokesperson for Eir said that its fraud department was investigating the calls, and said anyone who receives similar calls should take note of the caller's number and inform their customer care team.
If you think you could be affected by hoax callers, communications regulator ComReg has previously offered the following advice if a scammer calls:
Hang up immediately, on calls where there appears to be no recipient on the other end
Be wary of multiple calls being received from the same number
Do not call back any number that leaves you a blank voicemail message
Do not provide any personal information for example: banking details PPS number/credit card details/name and address/passport numbers etc