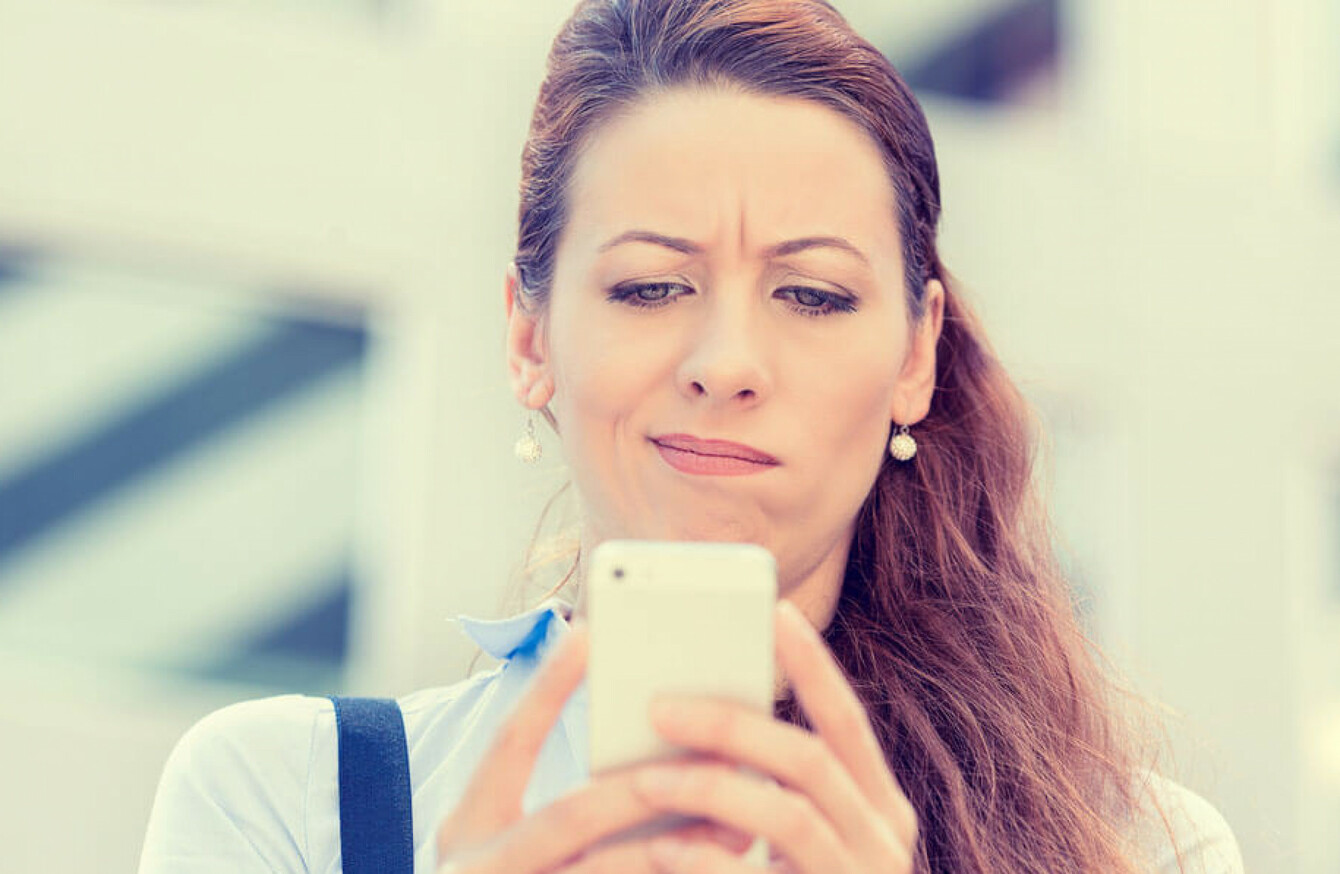 Image: ESB Professional via Shutterstock
Image: ESB Professional via Shutterstock
A NUMBER OF PEOPLE have been receiving calls from numbers based in Liberia in what's believed to be a scam.
It's understood that the phone rings briefly and doesn't give much time for the person to answer – which may lead them to call back.
A number of team members at TheJournal.ie received calls from a Liberian number today, such as +231 3304 12643, and those who answered heard nothing at all on the other end of the call.
The calls seem to be coming from Liberia, a country in West Africa, bordering Sierra Leone, Guinea and Côte d'Ivoire.
A spokesperson from ComReg said that it has received 15 complaints so far this month from consumers who received calls from Liberia.
In September, there was a large spate of calls made to Irish phones from the Republic of Vanuatu, an island nation located in the South Pacific Ocean.
Calls were also reported in other countries where it's understood that people are charging up to $8 (€6.75) per minute when they call back.
Some of the calls from other Liberian numbers include +231 3304 43301 and +231 3304 12641.
Speaking to TheJournal.ie last month, the ComReg spokesperson said that scam calls can take on many forms and advised consumers to be vigilant at all times.
Unfortunately there is no way to identify a scam call number, and they can resemble a very normal, familiar, geographical number that we would come across on a daily basis.
In a statement, the communications regulator said, "We would advise consumers that returning calls to unknown international numbers can be costly and we advise consumers to exercise caution when they receive a missed call from such numbers."
ComReg also offered the following advice:
• Hang up immediately, on calls where there appears to be no recipient on the other end
• Be wary of multiple calls being received from the same number
• Do not call back any number that leaves you a blank voicemail message
• Do not provide any personal information for example – banking details PPS number/credit card details/name and address/passport numbers etc
Consumers can contact ComReg on consumerline@comreg.ie or by calling 01 804 9668.