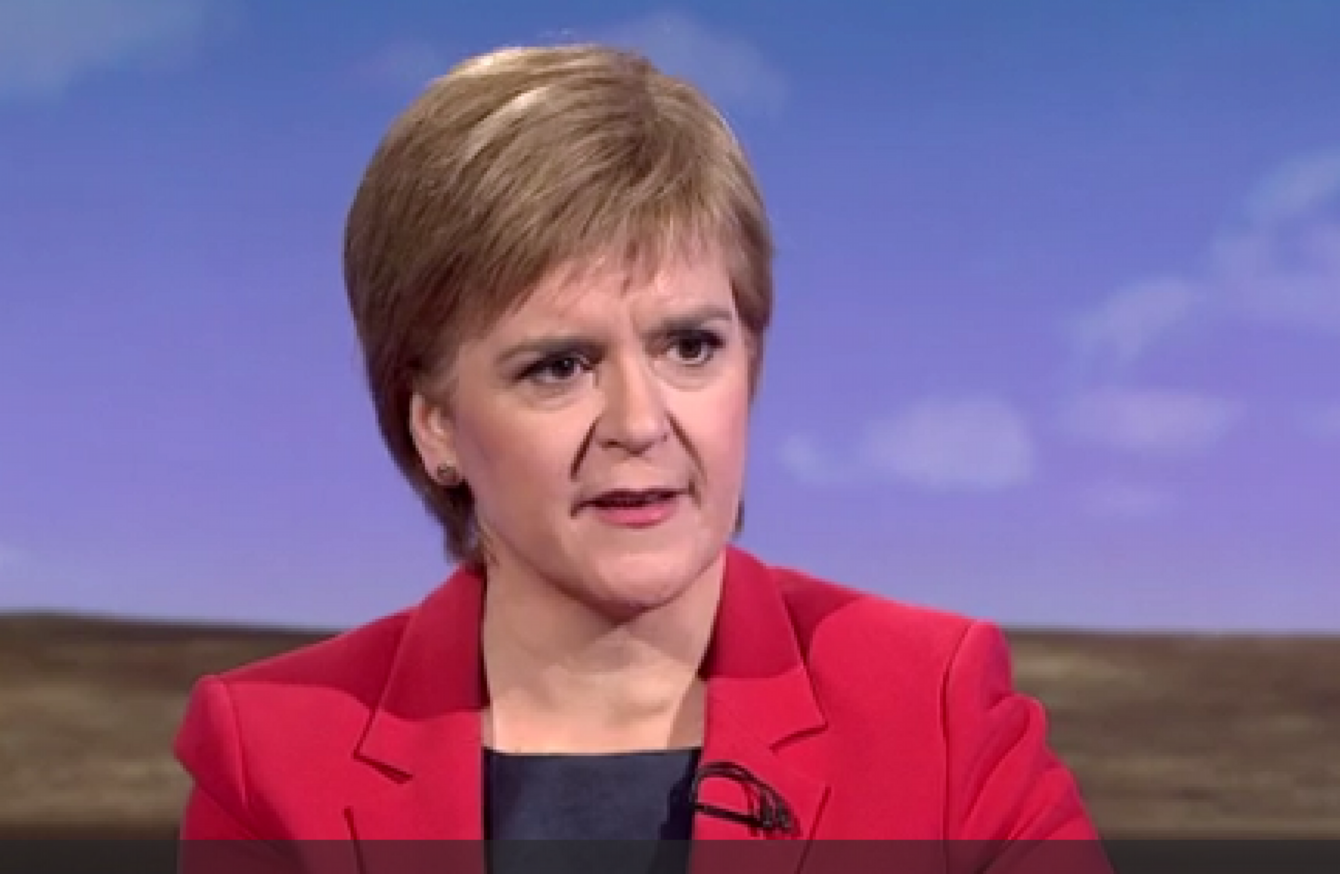 Scottish First Minister Nicola Sturgeon
Image: BBC
Scottish First Minister Nicola Sturgeon
Image: BBC
SCOTLAND'S FIRST MINISTER has said that its regional parliament may be able to stop Britain's exit from the European Union.
In an interview with the BBC, Nicola Sturgeon has argued that Holyrood may still hold veto power over the vote.
Speaking to BBC's Sunday Politics Scotland programme, Sturgeon said that it was her belief that the Scottish Parliament would have to provide legislative consent for the referendum to be enacted.
"Looking at it from a logical perspective I find it hard to believe that there wouldn't be that requirement," she said.
I expect the UK government would take a very different view on that and we'll have to see where that discussion ends up.
She was then asked by host Gordon Brewer whether this would mean Holyrood voting against the result, even at the risk of infuriating voters in the rest of the UK who voted to leave.
Sturgeon said that this fury would be, "similar to the fury of many people in Scotland right now as we face the prospect of being taken out of the European Union against our will".
In the immediate aftermath of Thursday's vote Sturgeon called for a second referendum on Scottish independence.
Scotland voted by 62% to 38% to remain in the EU, joining London and Northern Ireland as the three regions of the UK who voted to remain in.