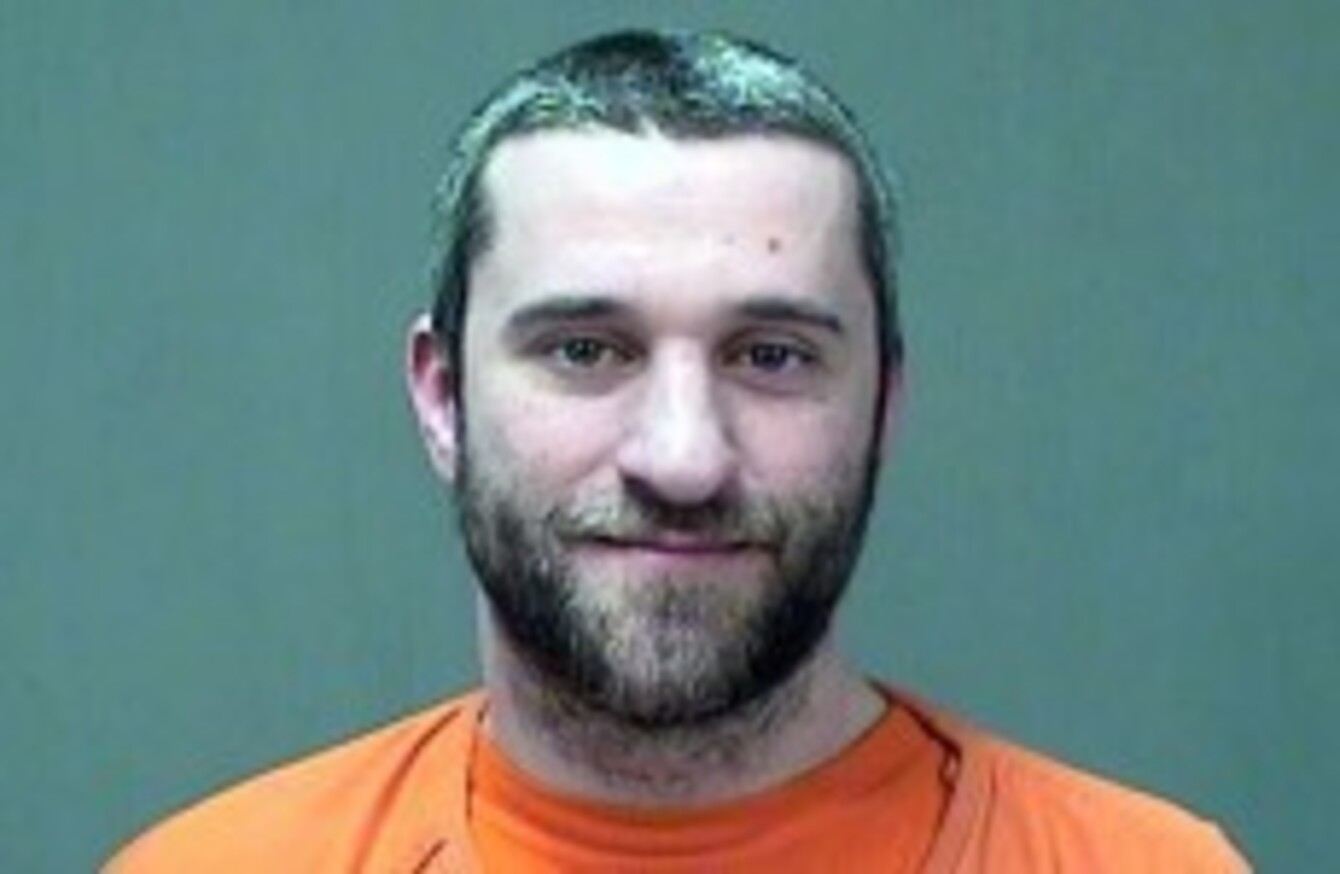 Dustin Diamond
Image: AP Photo/Ozaukee County Sheriff
Dustin Diamond
Image: AP Photo/Ozaukee County Sheriff
DUSTIN DIAMOND, the actor who played Screech on the 1990s television series Saved by the Bell, has been ordered to stand trial in connection with a Christmas Day stabbing.
Diamond, 37, is charged with disorderly conduct and carrying a concealed weapon, according to the Milwaukee Journal Sentinel, and the more serious charge of reckless endangerment stemming from the incident in Port Washington, about 25 miles north of Milwaukee in the US.
His defence lawyer noted that none of witnesses reported seeing Diamond stab the man, who wasn't seriously hurt, but an Ozaukee County judge ruled there was enough evidence for the case to go to trial.
Diamond's fiancee, Amanda Schutz, told police she shoved a woman who was making rude remarks and antagonising her and Diamond at The Grand Avenue Saloon, according to a criminal complaint.
The women then got into a physical altercation, and two men held Schutz by her hair, Diamond told investigators.
'Snap of a knife'
During Monday's hearing, Port Washington police officer Ryan Hurda testified that a man confronted and shoved Diamond as the actor moved toward the fight. The man's brother "intervened when he heard the snap of a knife," Hurda said.
The officer said the brother never saw Diamond stab anyone, and that there was nothing in the bar's video surveillance that shows Diamond stabbing the man.
"No, it's not distinct, but you see he's holding some type of object in his right hand," Hurda testified.
Defence lawyer Thomas Alberti told the judge that of the half-dozen people interviewed at the bar, no one saw Diamond stab the man during their confrontation.
Hurda was the only witness at the hearing.
Diamond, who remains free on $10,000 (€8,300) bond, was granted permission to temporarily leave Wisconsin, where he lives, for work. Alberti said Diamond was working as a comedian and had shows scheduled outside the state.