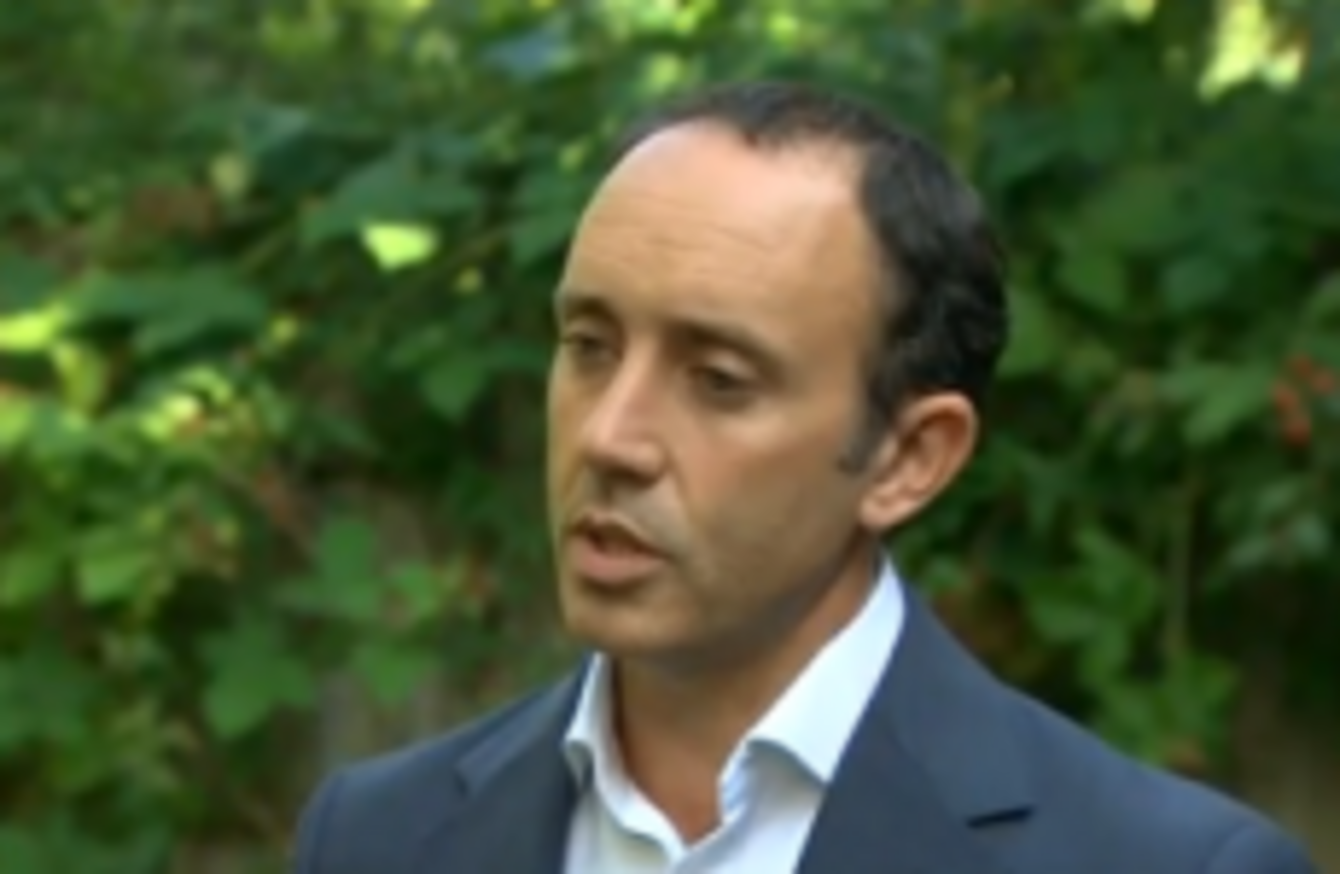 Image: BBC NI screengrab
Image: BBC NI screengrab
SDLP MLA FOR South Belfast Conall McDevitt — who had been seen as one of the party's rising stars — has confirmed he is resigning from politics with immediate effect following a payments scandal.
The 41-year-old admitted failing to declare more than £6,000 earned from a PR company he used to work for before he became an MLA.
He had previously been employed by the Weber Shandwick firm, and accepted the money after leaving the role at the end of 2009 as a payment to mentor the team that was replacing him.
A clearly emotional McDevitt said in an interview with the BBC that he felt it was his "duty to resign" and that he was "deeply, deeply sorry".
He said the money should have been declared but wasn't, adding: "That's a serious breach, in my opinion, of the code".
"I have rectified it today, but I entered politics to try and bring about change and positive change, and I feel I have fallen below the standards expected of someone in public life.
It was a really stupid thing to have done. A serious error.
SDLP leader Alasdair McDonnell said in a statement that McDevitt had done the right thing by resigning, adding:
I welcome Conall's speedy and definitive response in this regard and accept his resignation.
The outgoing MLA's colleagues have been wishing him well, with Councillor Claire Hanna posting this Tweet:
McDevitt has also lectured in public relations in the past, but made no mention of any prospect of a return to PR when asked by the BBC interviewer.  Asked what he was planning to do next he said: "I don't know, I'm out of work – I presume I will try and get a job."