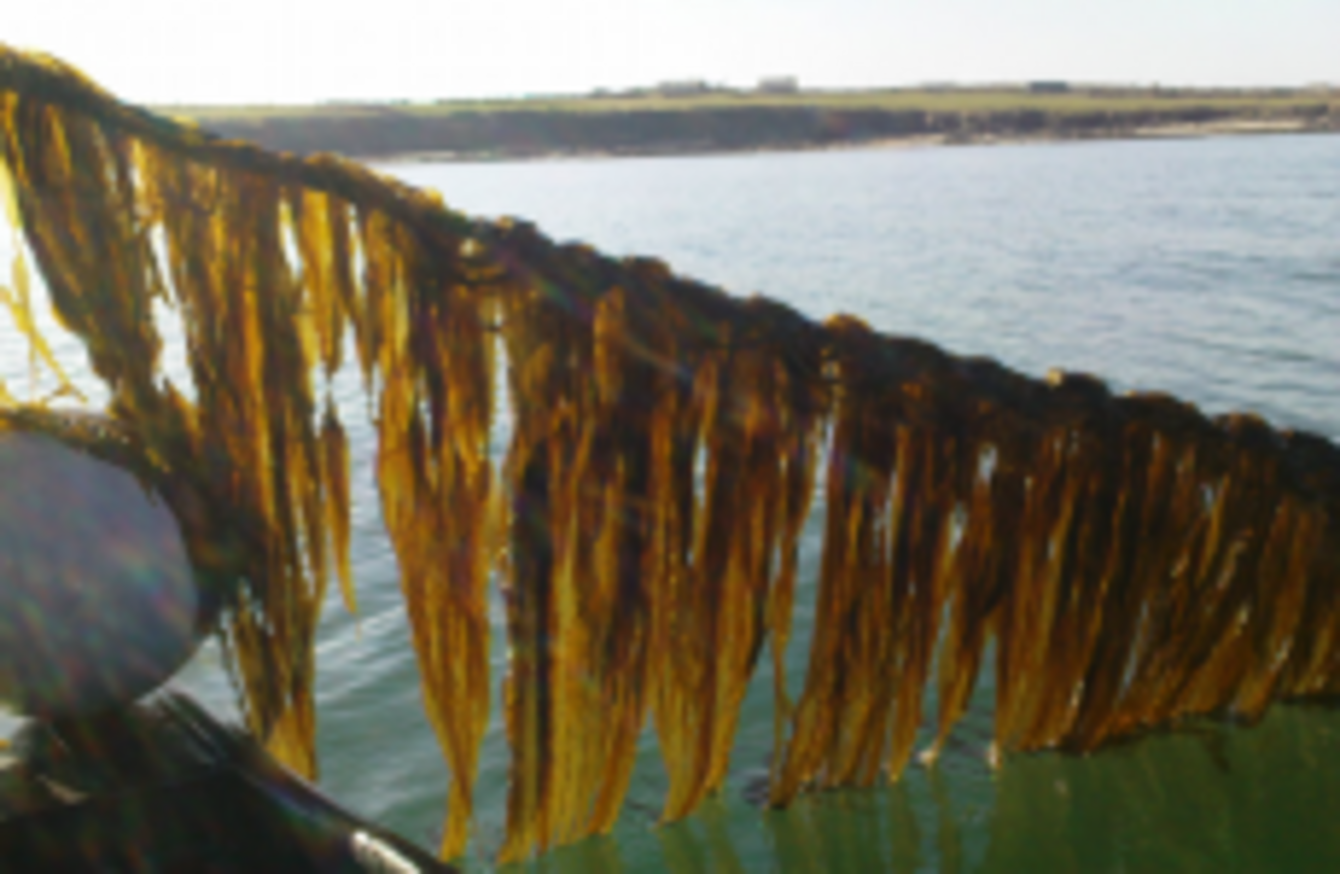 Image: Daithi O'Murchu Marine Research Station
Image: Daithi O'Murchu Marine Research Station
A GROUP OF Irish scientists are helping to pave the way for the future of bioplastics, using the relatively untapped resource of… seaweed.
Unlike normal plastics which can linger for many years and have various pretty nasty effects on the environment, bioplastics can be biodegradable and are not manufactured using fossil fuels.
However, there's a hitch - right now, the production of this material uses PolyLatic Acid from food stuffs like corn, wheat, sugar beets, and sugar cane.
The European Union has a target for 2020 that 10% of all market plastics will be bioplastics, meaning that as the production of bioplastics grows, so will the space and resources required.
In the long run, this could take up valuable space and resources required for food farming.
However, the same acid can be obtained from seaweed, and in a way that will have minimal effects on the environment.
Researchers from the Daithi O'Murchu Marine Research Station in Cork and Cartron Point Shellfish in Clare are working with other organisations across Europe on a project known as SEABIOPLAS.
#Open journalism No news is bad news Support The Journal

Your contributions will help us continue to deliver the stories that are important to you

Support us now
Fish farming
By using the waste products of aquaculture, such as fish farming, they are aiming to cultivate seaweed is a sustainable way for use as bioplastics.
"It also has several advantages over using the raw materials currently used in biomass-based plastics," a statement explained, "including a reduction of CO2 emissions, higher productivity, no risk of potential deforestation, no freshwater consumption and no fertilisers or pesticides used."
If the cultivation of seaweed was ramped up, there's another added benefit for the livestock industry.
The production of the bioplastics will result in residues. Researchers believe that "these by-products have potential market value in the animal feed sector and can also be used as ingredients or supplements/additives".