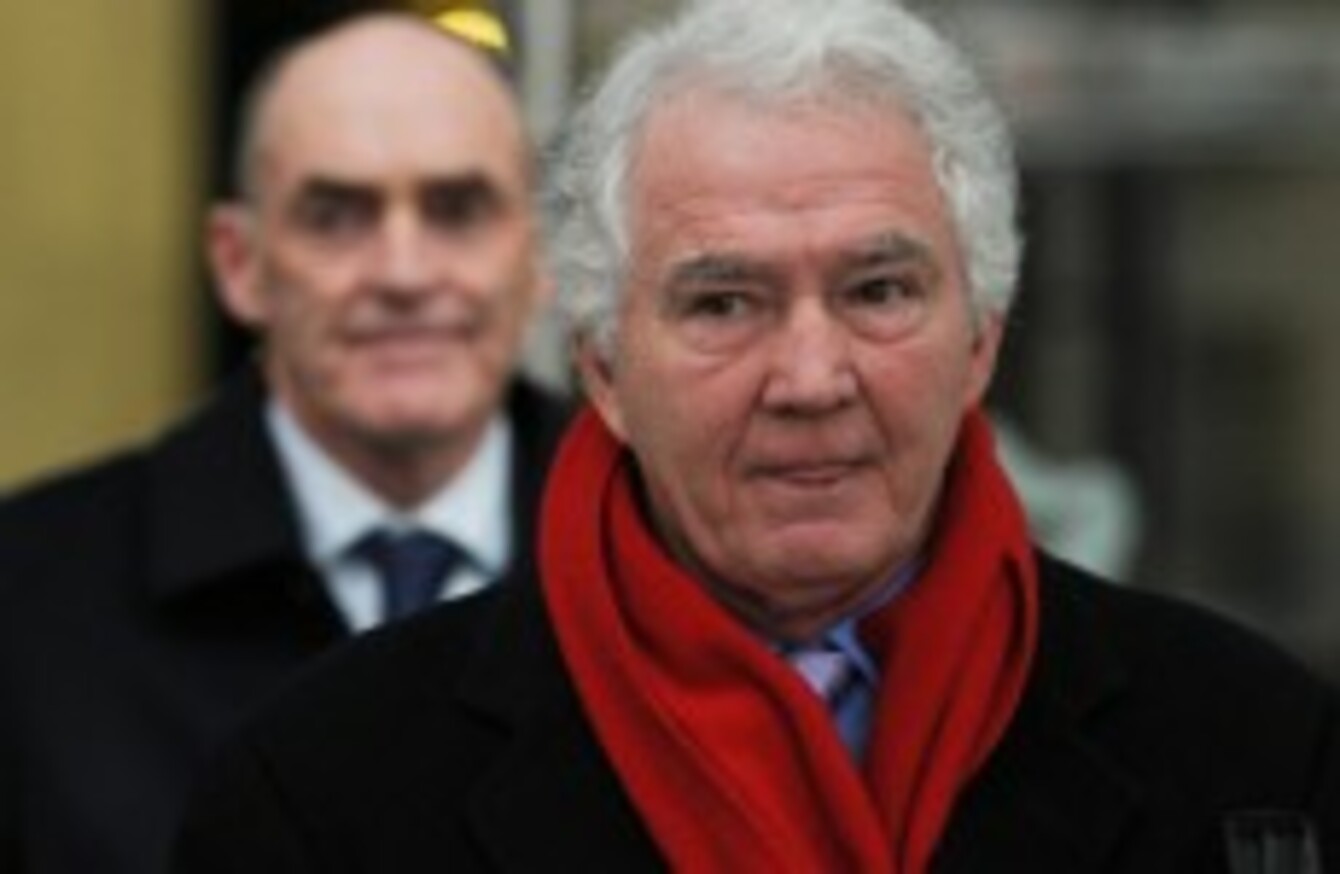 Image: PA/PA Wire/Press Association Images
Image: PA/PA Wire/Press Association Images
THE FORMER CHAIRMAN of Anglo Irish Bank, Seán FitzPatrick, has declined to appear before the Dáil's public spending watchdog in relation to its investigation into the Dublin Docklands Development Authority (DDDA).
The Public Accounts Committee is investigating the controversial purchase of the former site of the Irish Glass Bottle Company by the now defunct DDDA – of which FitzPatrick was a board member – in 2006 for €431 million – the site is now valued at €45 million.
The committee heard in May that FitzPatrick and another Anglo executive, Lar Bradshaw, declared their position when it was revealed at a DDDA board meeting in 2006 that developer Bernard McNamara was seeking finance form Anglo for the purchase of the site.
But the board agreed there was no conflict of interest and the two remained in the meeting.
The committee heard this morning through his solicitor that FitzPatrick, who is facing criminal charges in relation to the collapse of Anglo, has declined to appear before it on legal advice.
A solicitor's letter to the committee said that while he would be "willing and indeed welcome the opportunity to attend" he, on legal advice, does not believe it would be advisable for him to do so given the matters before the courts.
'Inhibiting' committee's work
FitzPatrick has been charged with providing unlawful financial assistance to members of the Quinn family and the infamous 'Maple 10′ group of developers as well as making misleading financial statements to auditors during the bank's heyday in the 2000s.
He is due to go on trial next year.
Fine Gael TD Simon Harris expressed disappointment with the letter saying he did not understand FitzPatrick's position and called for the committee to seek its own legal advice on the matter.
His party colleague and committee vice-chair Kieran O'Donnell said that instances of people declining to appear before the PAC because of legal issues were "coming up a lot".
O'Donnell agreed that the committee needed to seek its own legal advice on the matter, adding: "[This] is certainly inhibiting the work of the Public Accounts Committee."
The committee also heard that Bradshaw, a former Anglo director, will appear before it next Wednesday at 3pm.
Another board member and former chief executive of the DDDA, Paul Moloney, has agreed to appear before the committee but is currently out of the country and will not be called until September.