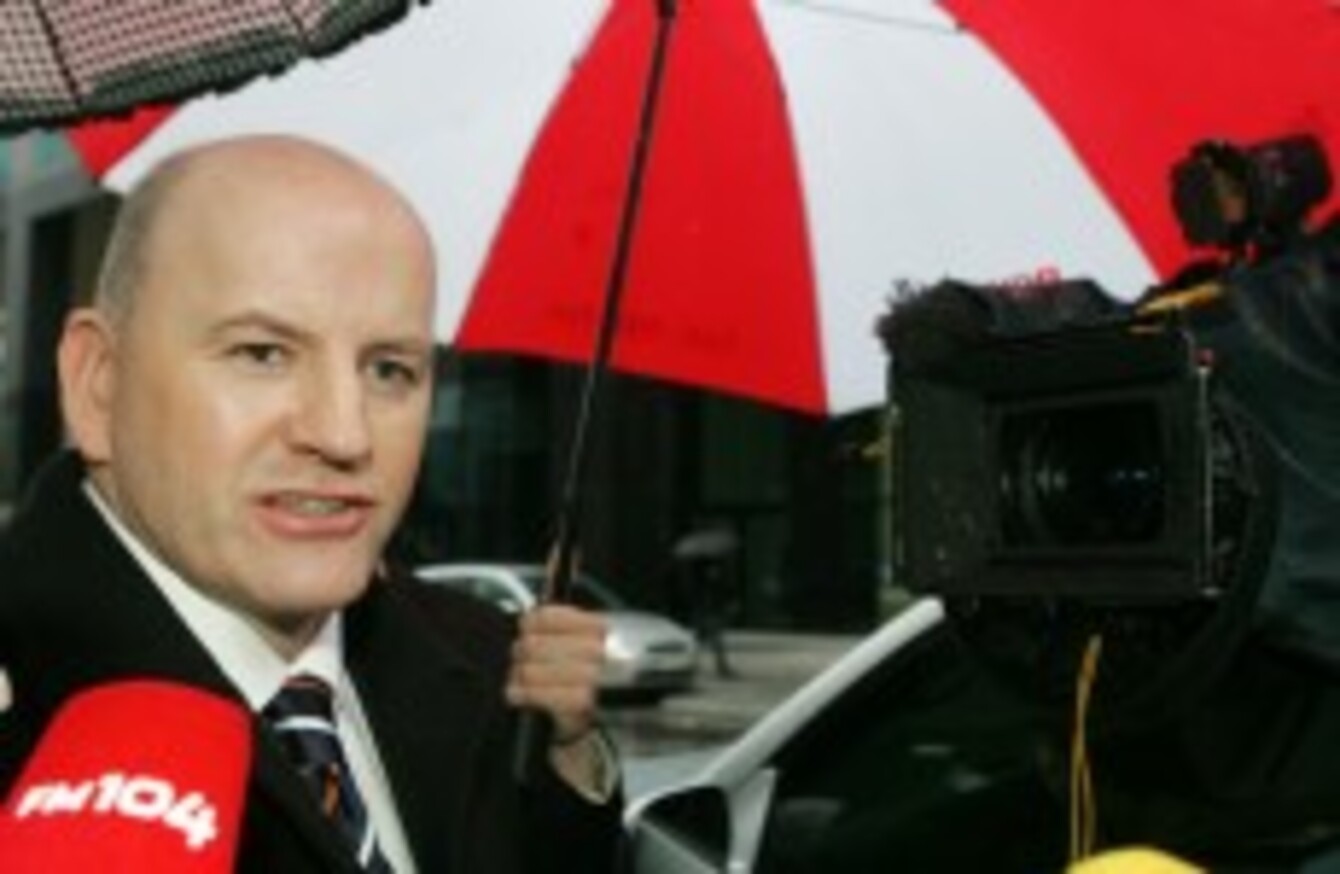 Image: Photocall Ireland
Image: Photocall Ireland
Updated at 15:00
SEÁN GALLAGHER has accused Martin McGuinness and Sinn Féin of attempting a "political assassination".
Gallagher said in a statement this afternoon that he believes his rival candidate McGuinness and the Sinn Féin party targetted him because of his calls for presidential candidates and members of the public to come forward with any information they may have about the killing of Det Jerry McCabe.
He also says his strong position in recent opinion polls has drawn their attention.
"This was a political assassination attempt by Martin McGuinness and Sinn Féin last night. The person in question Hugh Morgan is a convicted criminal and he loaded the gun while Martin McGuinness pulled the trigger. I told the truth on Frontline," he said.
Gallagher described McGuinness's comments as an ambush and a hatchet job by both the candidate and Sinn Féin.
Speaking to TheJournal.ie, a spokesperson for Sinn Féin dismissed the claims as "nonsense".
"It's nonsense. Martin [McGuinness] was simply telling the truth. It's a bit of a spin job from Mr Gallagher to call telling the truth a 'hatchet job'. Clearly Seán Gallagher has questions to answer," the spokesperson said.
Sinn Féin TD Mary Lou McDonald said that a number of sources had confirmed today that the cheque was collected from the donor and passed on to Fianna Fáil.
"The Irish people have had enough of cronyism, golden circles and the 'brown envelope' culture," she said in a statement.
"Seán Gallagher is cut from the same cloth as a Fianna Fáil leadership mired in that culture. More than ever it is very clear that the choice in this election is between those representing the failed politics of the establishment and Martin McGuinness who represents a break with the politics of the past and a new beginning for Ireland."
FF cheque claims
Earlier today, Gallagher accused the businessman at the foot of claims he received a €5,000 cheque for Fianna Fáil of having "loaded the gun" for the controversy which erupted during the last presidential debate.
During the Frontline debate, rival candidate Martin McGuinness claimed Gallagher was involved in Fianna Fáil fundraising event three years ago after which Gallagher personally received a €5,000 cheque for the party.
Speaking on Pat Kenny's radio show this morning, Gallagher said that Martin McGuinness and the Sinn Féin party had orchestrated a campaign "to take me out" because of his success in the polls.
Gallagher said this morning that he was speaking truthfully during last night's Frontline debate by being unable to recollect the incident Martin McGuinness raised questions about.
He said that although there was a fundraising event, he did not remember meeting the man in question, Hugh Morgan. However, he said it's "very feasible" that if he brought a photograph of the event to Morgan's house later, that Morgan gave him the cheque to give to the party.
He said he had invited Morgan to the fundraiser after he was made known to him as a sponsor of the Armagh team. Gallagher added that he himself did not make a donation before, during or after the event in question.
Asked why he had more recently been seen at Fianna Fáil party events, Gallagher said he spoke at the launch of Margaret Conlon's campaign and at Darragh Calleary's campaign because "they're friends of mine". He said he spoke about the economy.
Fianna Fáil today said that it had received a €5,000 cheque from Hugh Morgan dated 26 June 2008 which was lodged to the party's account on 30 June. It said that the Co Louth fundraising event was held on 1 July.
Responding to Fianna Fáil's statement on the cheque, Gallagher said that the dates involve show that he "could not have collected any cheque from Mr Morgan" when he delivered that photograph after the event.
"This was a legitimate and legal fundraiser. No banks were robbed and no members of the gardaí were killed during it," he added.
Finance queries
When Kenny brought up a question raised by a woman in the audience last night about allegations regarding his business practices, Gallagher interrupted and said Kenny should explain what that person's background and allegiances are and bring her before him to make her claims.
Kenny said the woman was willing to come on air this morning, to which Gallagher said he was not interested in taking her on.
Coming on air, the woman said she was a completely normal person without a political agenda. "I'm not involved in any parties and I don't know a single politician," she said, before adding that she found it disconcerting that Gallagher was not willing to answer a question from a member of the public.
She had emailed her question in advance to the programme and said that she had queries over Gallagher receiving state funding for a business which was not export- or manufacturing-led during the Celtic Tiger.
Gallagher disputed this, saying the company he was involved in was developing a product for the export market.
"Whatever money I got back in 2001 was for a particular company, there were no assets transferred to a second company that was set up at a later stage," he added.