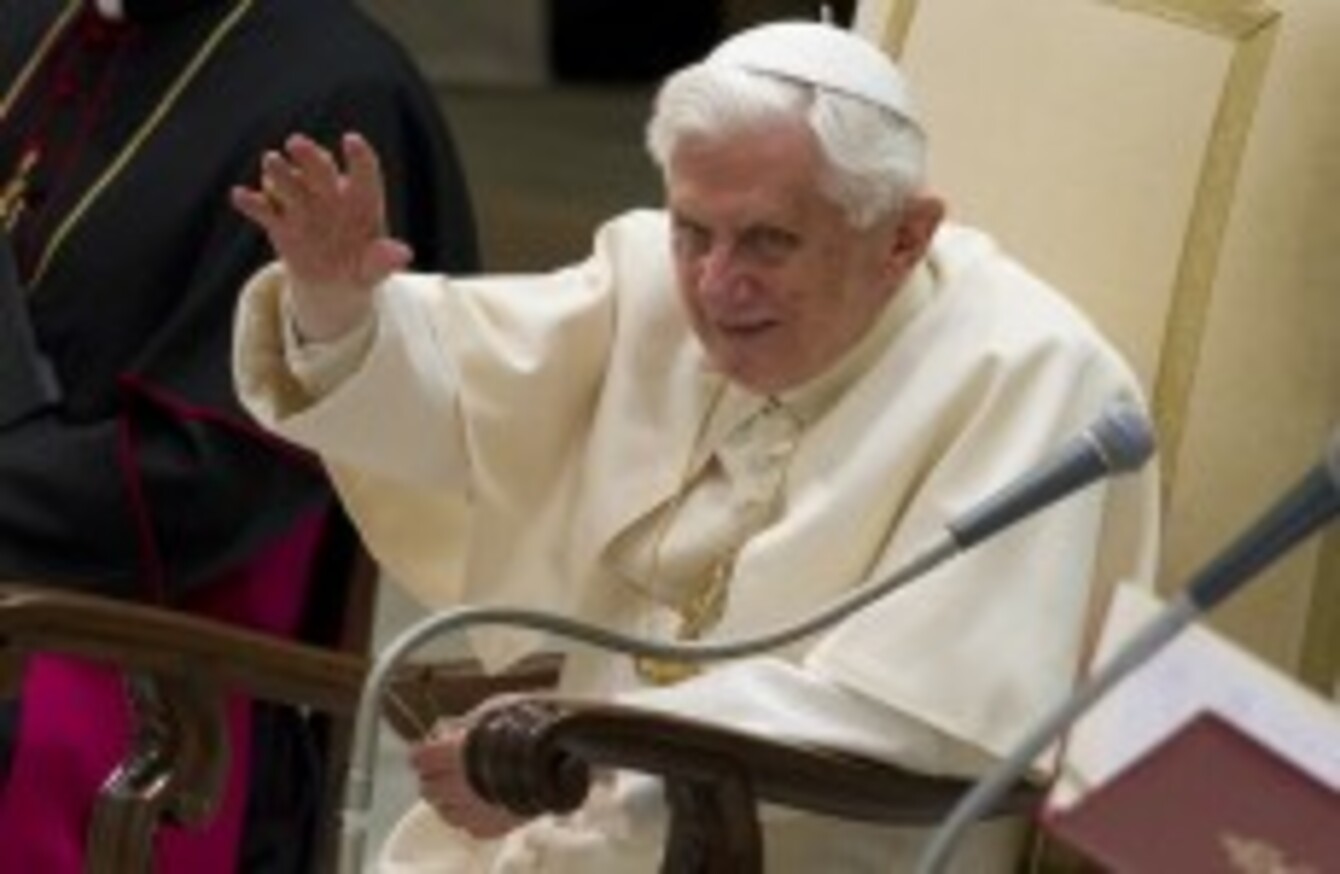 Pope Benedict XVI
Image: Andrew Medichini/AP/Press Association Images
Pope Benedict XVI
Image: Andrew Medichini/AP/Press Association Images
SENATORS HAVE REJECTED a Fianna Fáil motion calling on the Government to invite the Pope to visit Ireland.
Fianna Fáil senator Jim Walsh spoke of his disappointment in the wake of today's vote, saying he believed a papal visit would not happen unless Ireland gave more welcoming signals to the Vatican.
"I am extremely disappointed that Fine Gael and Labour Senators decided to defeat this motion," he said.
The motion was put forward by Fianna Fáil and supported by Sinn Féin as well as five of the 11 independent senators. However, it was opposed by a majority of Fine Gael and Labour members of the Seanad.
It called on the Government to "convey to the Holy See at official level, through existing diplomatic channels, that it would welcome the opportunity of extending an official invitation to Pope Benedict XVI to visit Ireland".
Senator Walsh said Ireland had sent "negative signals" to the Vatican over the past year, including Enda Kenny's Dáil speech on child abuse and the closure of Ireland's embassy to the Holy See. He added:
I accept that the Government says it will facilitate a visit of the Pope but for me I believe if it is to happen the Government needs to send a more positive signal than they have displayed over the past year and come across as being genuinely in favour and welcoming of such a visit.