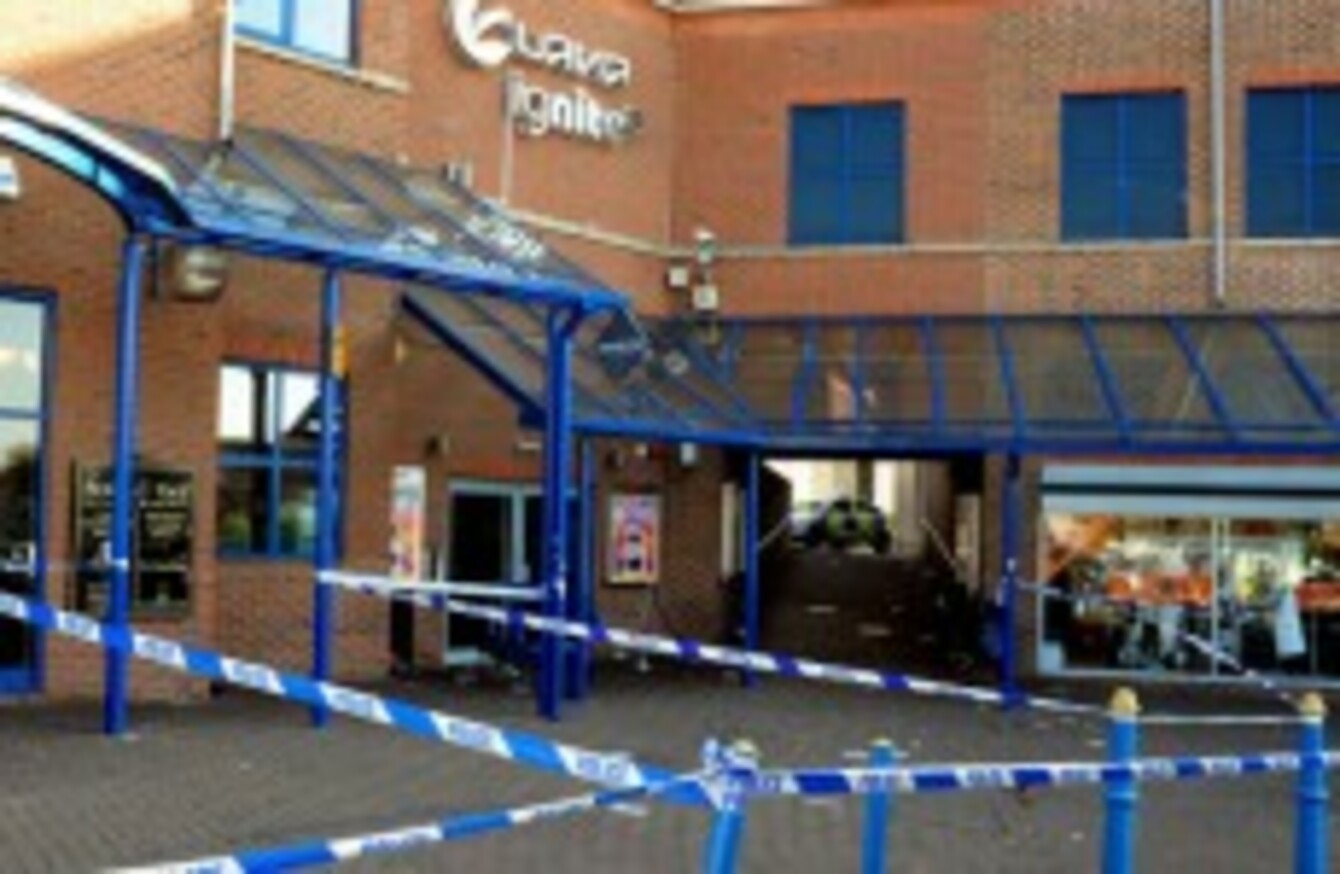 The Lava & Ignite club in Northampton, photographed on 19 October.
Image: Rui Vieira/PA Wire
The Lava & Ignite club in Northampton, photographed on 19 October.
Image: Rui Vieira/PA Wire
POLICE IN NORTHAMPTON have confirmed that a second person has died after being crushed at a nightclub in Northampton last month.
A 22-year-old woman locally identified as University of Northampton student Nabila Nanfuka died after the incident in the early hours of 19 October. Two other women who were critically injured were taken to hospital.
Police said this morning that one of the woman, 19-year-old Laurene Danielle Jackson, had died yesterday as a result of her injuries.
The Northampton Chronicle reports that the inquest into Nanfuka's death heard that she died as a result of traumatic crush asphyxia.
One of the patrons at the nightclub that night said they thought that a fire alarm went off in the club towards the end of that night's event, sparking panic among the crowd and a stampede for the exits.
Police investigating the incident at the Lava & Ignite nightclub have called for anyone who was in the club that night to come forward, and they are particularly interested in any footage or photographs that may have been taken inside the club.
An event called DNA Presents Wickedest Wickedest was being held at the venue that night and police have claimed that the venue was unable to cope with the number admitted. The club owner denies it was overcrowded.
Lave & Ignite Northampton says in a statement on its website that it will close for the "foreseeable future" and it is cooperating fully with the police investigation into the two deaths.
Police said late last month that around 400 items left in the club by patrons have been handed over to them and are available for collection.
The Independent Police Complaints Commission may also investigate the incident, after the Northampton Police referred themselves to it.