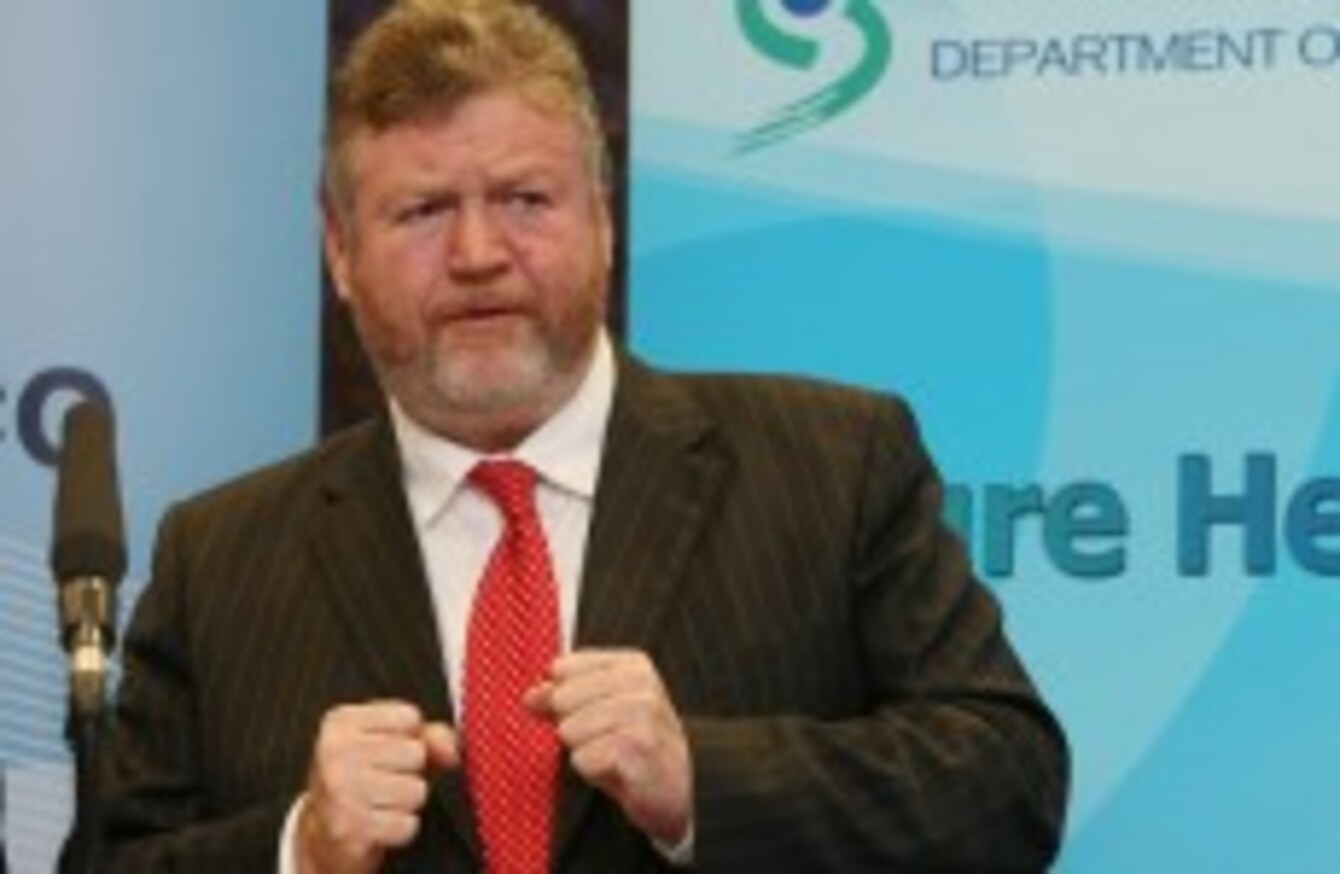 Minister for Health James Reilly
Image: Niall Carson/PA Wire/Press Association Images
Minister for Health James Reilly
Image: Niall Carson/PA Wire/Press Association Images
'STEADY PROGRESS' IS being made in ensuring that Section 38 agencies, who are in receipt of public funding, are compliant with public pay policies.
In a letter to Fine Gael TD Simon Harris, the Minister for Health confirmed that 10 agencies are now "fully in compliance" with these policies.
31 other organisations say they will co-operate with steps taken by government to ensure compliance.
"St Vincent's has committed to achieving full compliance with public pay policy by 31 March 2014 and I envisage that they will submit business cases to the HSE in due course," Minister Reilly wrote.
The Central Remedial Clinic is engaged in a separate process.
He said that where the HSE is satisfied there are "legitimate reasons" to continue an allowance, this will be assessed by the Department of Health, and also Public Expenditure when needed.
"I am not in a position to say when this process will be concluded however I can assure you that I am determined that the payment of unapproved allowances to senior executives will be eliminated in an expeditious manner", the Minister concluded.
Short time
Deputy Harris welcomed that the investigation had reached this stage in short space of time, but warned of progress slowing.
"It is very important that progress on this matter does not stall", he said, noting that the deadline for a HSE Review Panel to assessing the merits of each business case is 31 March.
If business cases are deemed to be valid, it is important that the rationale of each is acceptable to the public.
The TD noted that "concerns" do not solely relate to how compliant Section 38 organisations are with public pay policy, but also with their corporate governance structures which will be investigated using the Public Accounts Committee.