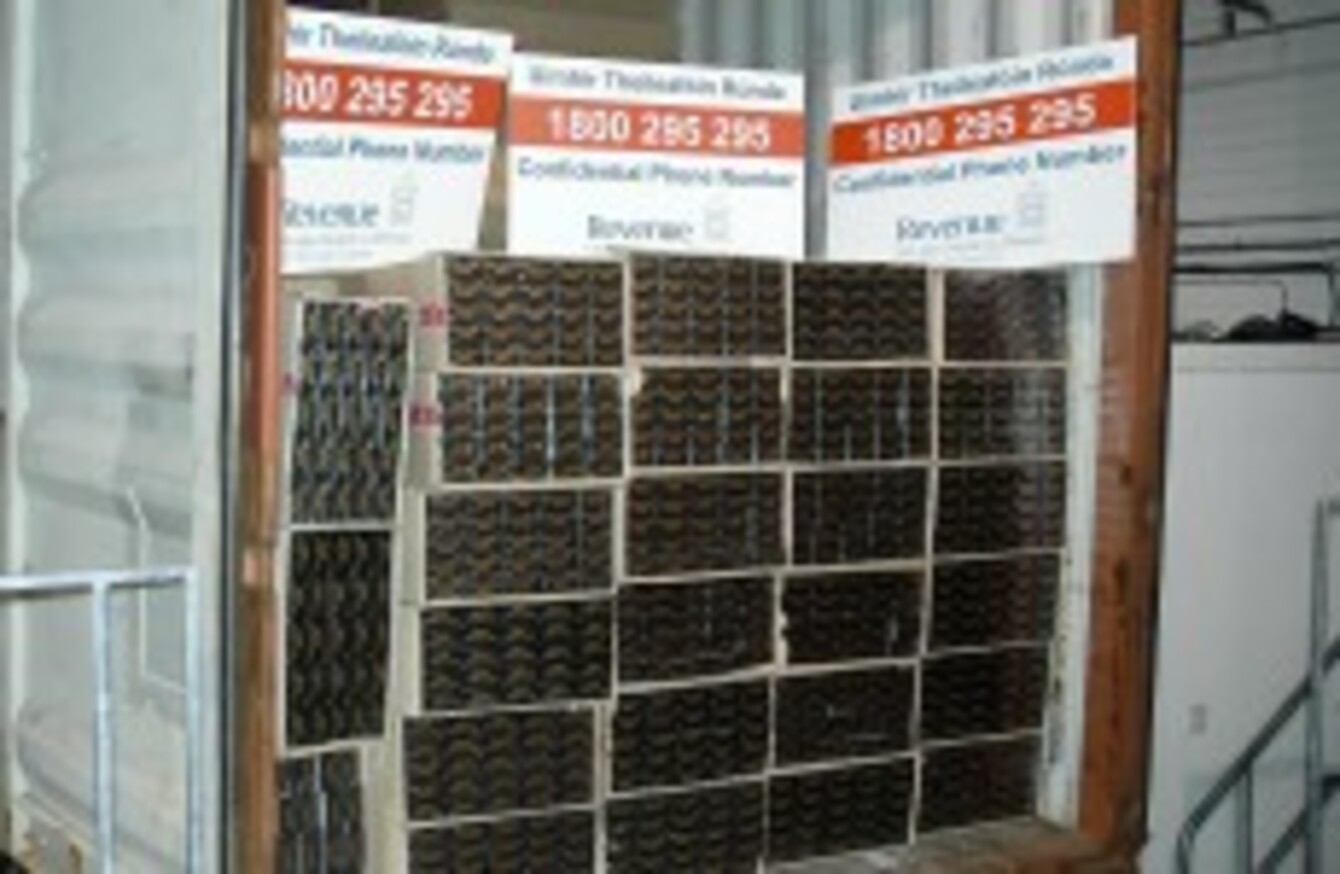 Image: Revenue
Image: Revenue
OVER 10.3 MILLION cigarettes were seized by Revenue at Dublin Port over the weekend.
They had a retail value of €4.7 million.
Revenue said the find was as a result of "routine profiling".
A mobile scanner revealed the 'Don Corleone' brand cigarettes concealed in a 40 foot container which had arrived into the port from Belgium. The cigarettes were described on documents as 'paper handkerchiefs'.
Revenue said the seizures are part of its "ongoing operations targeting the supply and sale of illegal cigarettes in the shadow economy".
Revenue advised businesses or members of the public with any information regarding the smuggling or sale of illegal cigarettes or tobacco, to contact them in confidence on free phone number 1800 295 295.
The cigarettes seized represent a potential loss to the Exchequer of over €3.9 million, assuming they would have displaced the equivalent full tax-paid quantity of cigarettes.
Investigations are ongoing.