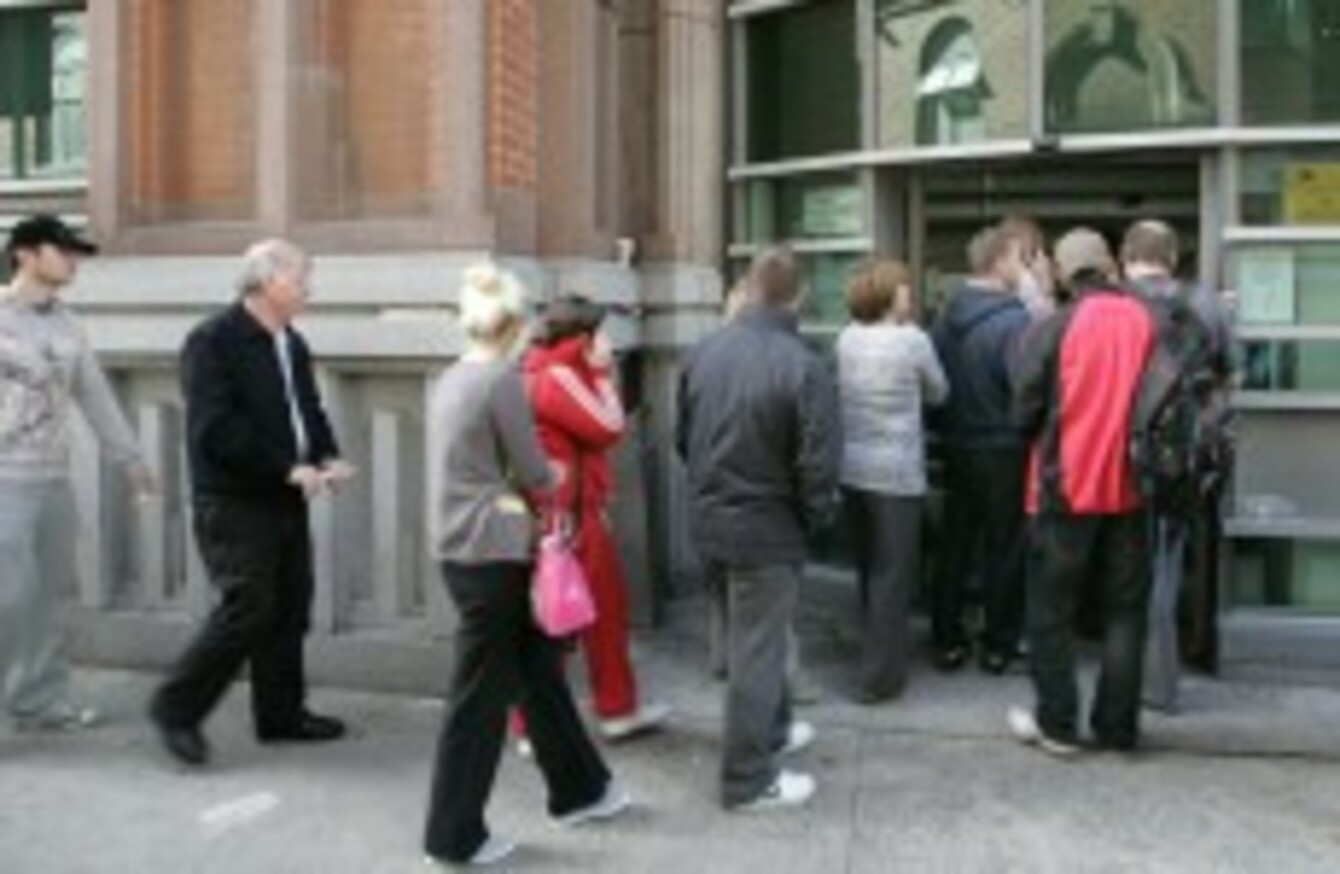 Image: Mark Stedman/Photocall Ireland
Image: Mark Stedman/Photocall Ireland
THE COMMITTEE FOR Social Protection today said the issue of access to welfare for self-employed workers was being considered by the government.
The committee heard from the Self Employed Alliance Dundalk (SEADK) who said that there has been "unjust, unwarranted discrimination" against self-employed people in this country.
Kevin McArdle of the SEADK told the committee that the issue has become serious in the last few years due to the economic downturn and his organisation wanted equality for self-employed people in the payment of PRSI.
Former self-employed worker Fred Matthers expressed is frustration at "the sense of unentitlement and the bureaucracy". He said his adult children had been denied grants because of his perceived earnings and said he had left his local VEC in tears when he went to get information about entitlements.
"I find it very humiliating," he said. "Self-employed people should not feel like you're some kind of second class citizen in the state."
Contributions
Currently, self-employed workers who pay Class S PRSI are entitled to widow's pension, guardian's payment, state pension, maternity benefit, adoptive benefit and bereavement grant. They are also entitled to jobseekers allowance based on a means test of earnings from the last 12 months.
Fianna Fáil TD Willie O'Dea said there needs to be more clarity on the welfare payments that the self-employed are entitled to.
"There's a widespread perception that once you're self-employed, you have no access to jobseekers and in my own area I have to say that perception is encouraged," he said.
O'Dea said the system of means testing based on a person's earning in the last 12 months was "perverse" as earnings for a self-employed person can be erratic.
#Open journalism No news is bad news Support The Journal

Your contributions will help us continue to deliver the stories that are important to you

Support us now
Representatives of the Department of Social Protection said figures from a KPMG actuarial review of PRSI last month estimated that the cost of of extending jobseekers benefit to self-employed people could cost up to €87 million euro in 2013.
In order for a person to receive the contributory pension and jobseekers benefit they would be required to pay 16 per cent PRSI and if invalidity pension is added to this, a self-employed worker could be required to be up to 17.3 per cent.
Teresa Leonard of the Department of Social Protection said local authorities were aware of the downward trend in the economy and have been asked to take account of that when assessing social welfare entitlement.
Leonard said certain areas have not been finalised as the committee is continuing to review the issue and  it will submit its report when their examinations are complete.