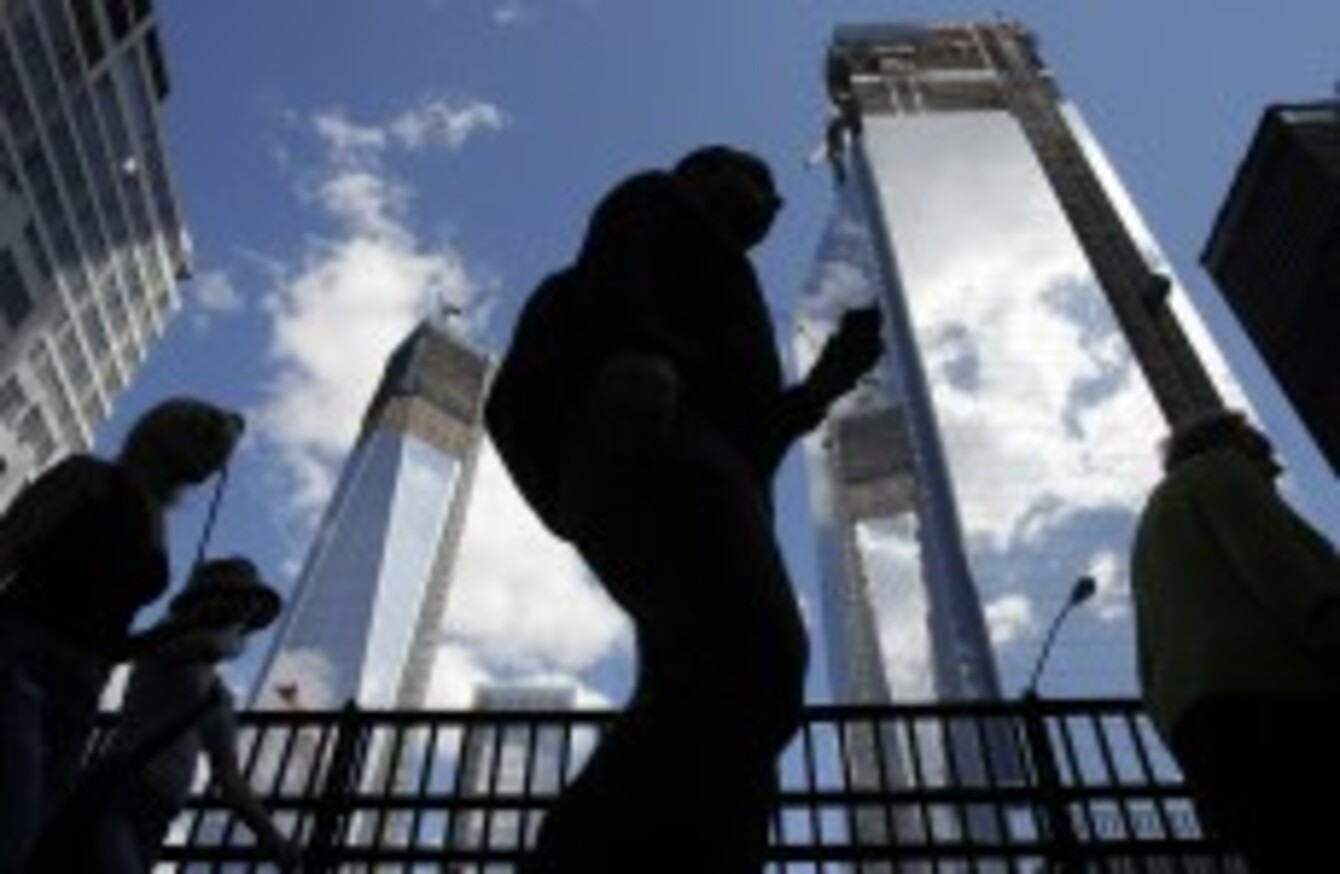 Image: Mark Lennihan/AP/Press Association Images
Image: Mark Lennihan/AP/Press Association Images
THE US FEDERAL government has added about 50 types of cancer to the list of September 11 World Trade Center-related illnesses that will be covered by a programme to pay for health coverage.
The National Institute for Occupational Safety announced the change yesterday, on the eve of today's 11th anniversary of the terrorist attacks.
Important step
NIOSH director Dr John Howard said in a statement:
The publication of this final rule marks an important step in the effort to provide needed treatment and care to 9/11 responders and survivors through the WTC Health Programme.
The institute said last June that it favoured expanding the existing $4.3 billion September 11 health programme to include people with 50 types of cancer.
That move followed years of lobbying by construction workers, firefighters, police officers, office cleaners and others who fell ill in the decade after the terror attack, which destroyed the 110-story twin towers, spewing toxic dust.
NIOSH acted after an advisory committee made up of doctors, union officials and community advocates recommended that cancer be added. Previously, the aid effort had covered only people with mostly less-serious ailments, including asthma, acid reflux disease and chronic sinus irritation.
Elevated
While stories about first responders struck by cancer are common, there is still little scientific evidence of elevated cancer rates connected to World Trade Center dust or other toxins at the ground zero recovery site in lower Manhattan. Scientists say there is little research to prove that exposure to the toxic dust plume caused even one kind of cancer.
Questions about whether the dust truly caused cancer were a reason Congress did not include it in the initial list of covered illnesses.
But some occupational health experts expressed concern about the presence of carcinogens in the ash and soot, and the advisory panel said it believed there were enough toxins present that it was plausible that some people with heavy exposures might get cancer.
Elected officials praised the decision.
Mayor Michael Bloomberg said:
We have urged from the very beginning that the decision whether or not to include cancer be based on science; Dr. Howard's decision, made after thorough consideration of the latest available research and data, will continue to ensure that those who have become ill due to the heinous attacks on 9/11 get the medical care they need and deserve.
New York's two US senators, Democrats Charles Schumer and Kirsten Gillibrand, said in a statement:
Today's announcement is a huge step forward that will provide justice and support to so many who are now suffering from cancer and other illnesses.
There had been some concern that adding cancer to the list of covered conditions could strain the programme's resources. Congress capped funding for the programme at $1.55 billion for treatment and $2.78 billion for compensation payments, and adding cancer to the eligible diseases will not increase the funding.
Some 60,000 people already have enrolled in 9/11 health programmes for those who lived or worked within the disaster zone. Up to 25,000 more could join before the programme closes.