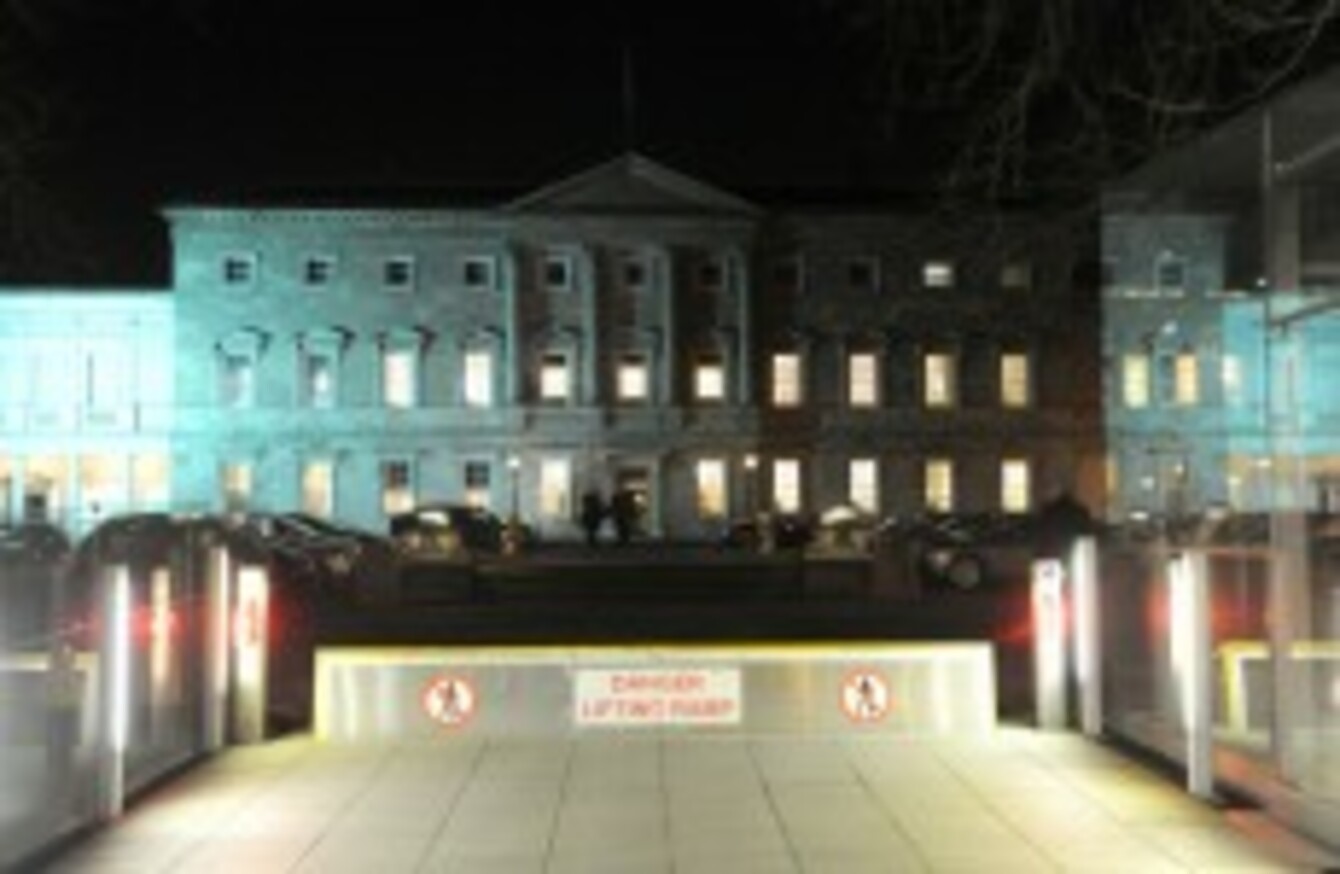 File photo
Image: Photocall Ireland
File photo
Image: Photocall Ireland
Updated 22:31
THE GOVERNMENT HAS published new legislation that will cut an allowance received by political parties, independent TDs and senators by 10 per cent and abolish severance payments to current and future ministers.
The Oireachtas Ministerial and Parliamentary Offices Amendment Bill 2013, published by the Public Expenditure and Reform Minister Brendan Howlin today, will see a reduction in the controversial Party Leaders' Allowance and better auditing of how it is spent.
The reduction in the allowance by 10 per cent, first announced in Budget 2013, will save €840,000, with improved reporting and auditing also promised.
The short, 13-page bill, comes following controversy over how independent TDs get paid €41,152 of an unvouched allowance. It is paid on the premise that each TD is treated as if they are the leader of a one-TD party and is used by independents in the course of their work.
Political parties also get the same allowance on top of their Exchequer funding which one independent TD recently suggested meant that TDs affiliated to political parties receive as much a three times the amount of State funding that independents do.
Independent senators get an allowance similar to TDs of around €23,383 per year which, as is the case with TDs, they are not required to vouch for.
Severances abolished
Under the new law, TDs will have to present a statement of expenditure outlining how they have spent the new, reduced allowance and retain records relating to spending of the allowance for six years.
The allowance is to be renamed the Parliamentary Activities Allowance "to better reflect the purpose of this allowance".
Money that goes unspent will have to be repaid with parliamentarians given six months to repay arrears of the allowance.
Civil Service increases and decreases in remuneration will also apply to the allowance.
The bill also expands the role of the Standards in Public Office Commission (SIPO) to allow it to inspect how the allowance is being spent and provide "practical guidance on the application and operation of the allowance".
The same bill will also abolish severance payments for current and future holders of certain ministerial and parliamentary offices.
Currently outgoing ministers receive severance payments calculated at 75 per cent of salary for six months, 50 per cent of salary for the next 12 months and 25 per cent of salary for the balance up to a maximum of 6 months i.e. maximum of one year's salary.
All of this will now be abolished.
In a statement today, Howlin said: "The State has for many years supported members of the Oireachtas as they carry out their parliamentary activities. That is the right thing to do as long as the funding is appropriately applied, and seen to be so."
First published 12:57