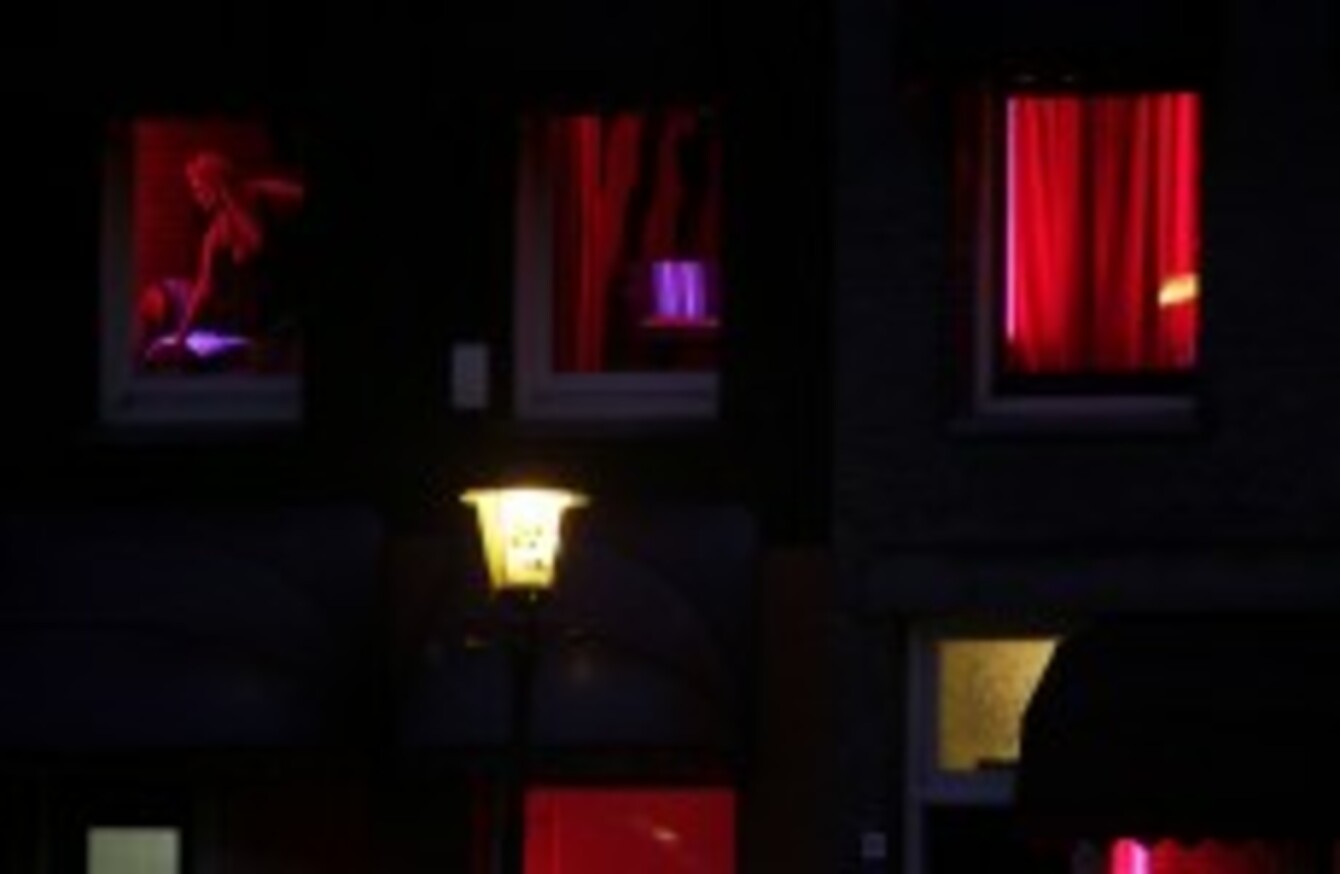 FILE
Image: PETER DEJONG/AP/Press Association Images
FILE
Image: PETER DEJONG/AP/Press Association Images
FORMER SEX WORKERS will speak in private to a Justice committee tomorrow on the subject of legislation relating to prostitution in Ireland.
The news comes days after sex workers expressed their concerns about the fact that no sex workers or former sex workers had spoken to the committee to date.
Former escort, writer Brooke Magnanti, who blogged anonymously under the name Belle de Jour, spoke to TheJournal.ie at the weekend, explaining why she was concerned about the issue.
Magnanti said:
There was a lot of concern because I was hearing from sex workers based in Ireland who had actually first been trying to go to hearings, but also trying to get on the list of people presenting evidence. So far it has been other groups and other organisations claiming to speak for sex workers.
Today, it was announced that former sex workers will speak to the committee at a private meeting that will take place before the public hearing. It is not believed any current sex workers will be speaking at that meeting.
As it is a private meeting, no transcripts will be available afterwards.
A discussion document on the future direction of Prostitution Legislation was referred to the Joint Committee on Justice, Defence and Equality last year by the Minister for Justice and Equality Alan Shatter. The criminal law in this area is being reviewed because of the changed nature of prostitution in Ireland.
Award-winning journalist Paul Maguire, who produced a hard hitting documentary on the Irish sex trade last year, will speak during a public meeting to the committee tomorrow.