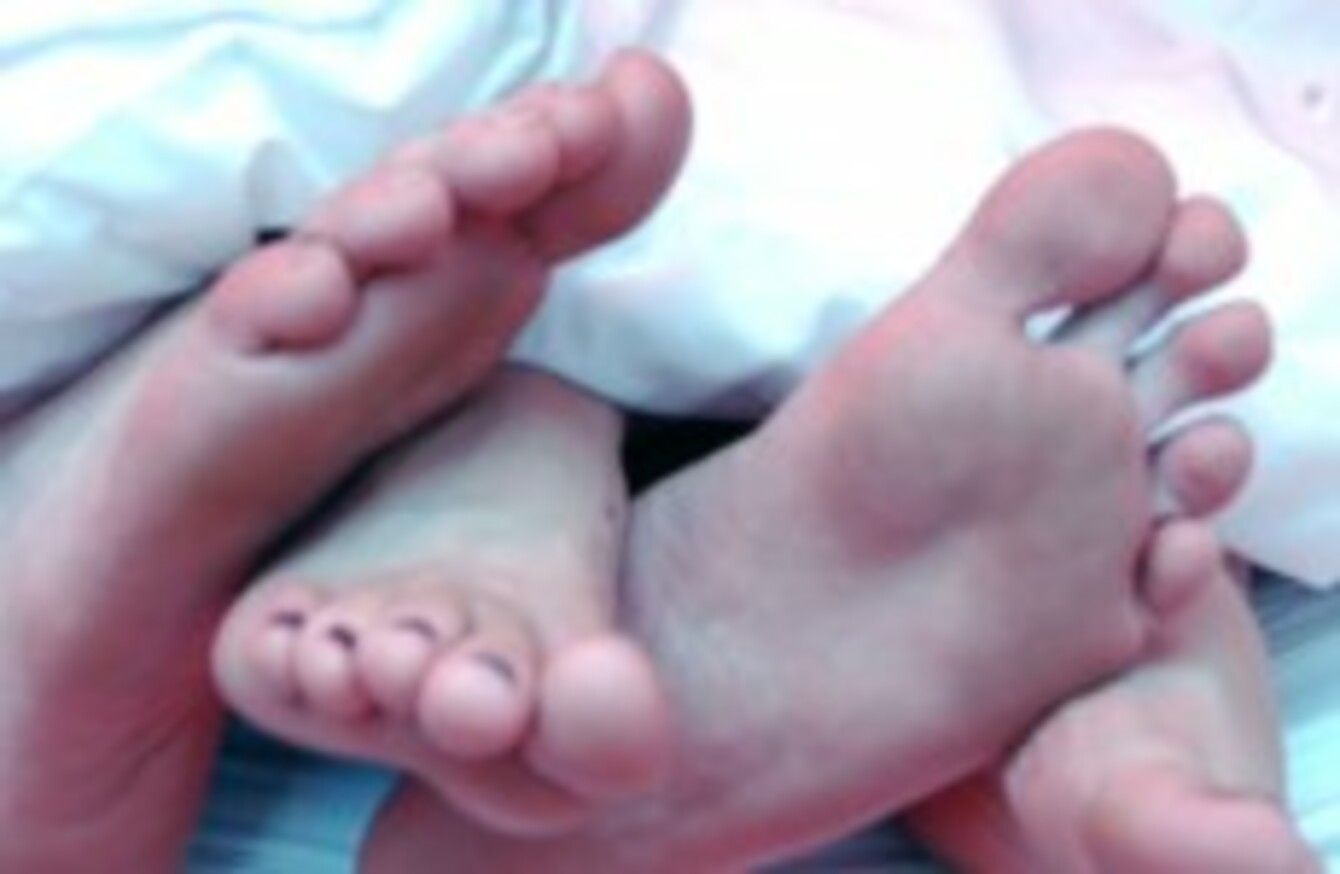 File photo
Image: Yui Mok/PA Archive/Press Association Images
File photo
Image: Yui Mok/PA Archive/Press Association Images
ARE IRISH PEOPLE having more sex? According to the latest Newstalk Nation Survey, the answer is a definitive yes.
This week's survey looks at Relationships, Sex and Fidelity and the results show that nearly 58 per cent of those surveyed are having sex either weekly or a few times a week, while nearly a fifth are having more sex than they did last year.
Only 8 per cent said they never have sex, with the main reasons being single or having small children.
Cheating
The survey showed that nearly 16 per cent of those surveyed have been unfaithful to their current partner
Nearly 6 per cent have visited a prostitute while with their current partner.
Those surveyed said such things as:  "(I cheated) At the start of our relationship before we were even engaged or married" and "[I'm in an] open relationship, so I've had sex with other people, but haven't been unfaithful".
A quarter of participants said they had been unfaithful to a previous partner, while 26 per cent had a non-sexual or emotional relationship with someone else.
A third had kissed someone else while with a previous partner.
Back in day, when one was lucky enough, one might have 'played the field' – it didn't happen often and I would say it's different when you're just dating
But these infidelities don't seem to have affected most relationships surveyed, as 88 per cent of respondents said they don't check their partner's texts, email or social media pages.
Marriage
On the question of marriage and regrets, 17 per cent said they have regretted marrying their partner at some stage.
I'd [imagine] every person does at some point…you always think "what if ?" but at the end of the day I made the choice and I do love him… in a way marriage is a good thing in modern society…it's all too easy to move on these days!
But one thing the survey proved is that good old-fashioned love is certainly not dead:
Regret,  no, though I think she may have regretted marrying me at times but marriage doesn't just happen, you gotta work at it and in fairness if it's always sweetness and light then one or both of you must be touched in the head. Ups and downs, ups and downs – we're here for the journey.