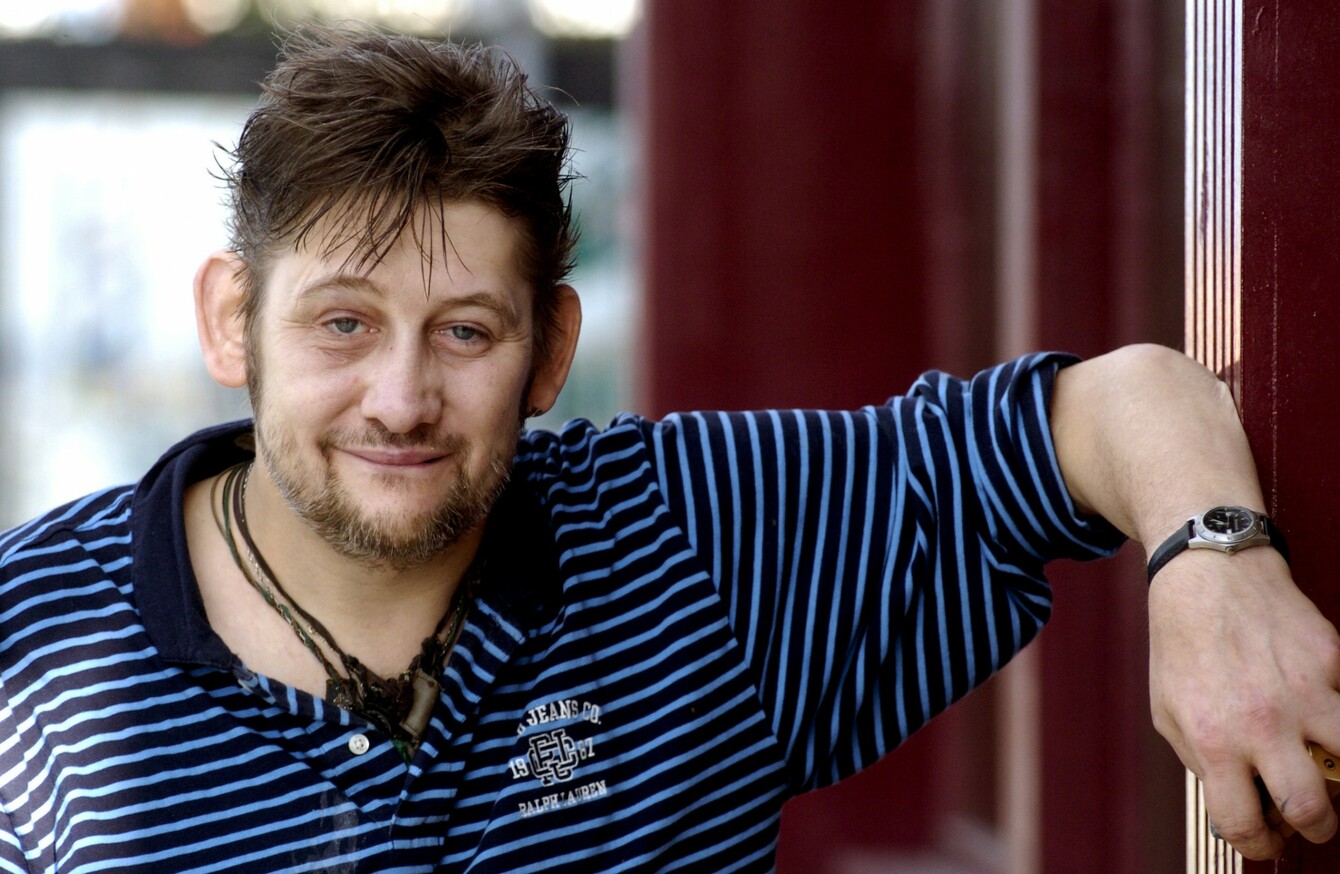 Image: Graham Hughes/RollingNews.ie
Image: Graham Hughes/RollingNews.ie
SHANE MACGOWAN HAS had his teeth restored in a procedure described as the 'Everest of dentistry'.
The lead singer of The Pogues had become infamous – as well as a source of concern – for his bad teeth. His abuse of alcohol and drugs caused his teeth to fall out, with the last one coming out almost a decade ago.
The 57-year-old appeared in a documentary called Shane MacGowan: A Wreck Reborn which was broadcast on Sky Arts last night and which followed the work of Irish dental surgeon Darragh Mulrooney who took on the mammoth task of giving the singer a brand new set of teeth.
In an interview with The Independent, Mulrooney said that a whole team was required to restore MacGowan's teeth.
The procedure to give MacGowan 28 teeth on a titanium frame took nine hours. All of the teeth have now been restored, as well as a gold tooth at the front of his mouth, at MacGowan's request.
MacGowan said in the documentary that he had been 'dreading' the procedure but that it had to be done.
The singer had had a set of dentures fitted in 2009 but said he "couldn't abide them".
Mulrooney noted that the new teeth are likely to affect MacGowan's singing voice, although it will take some time for it to become clear exactly how this could change it.
Shane recorded most of his great works when he had some teeth to work with. The question on everyone's lips is how it will affect his voice. The tongue is a finely attuned muscle and it makes precise movements. We've effectively retuned his instrument and that will be an ongoing process.
There are other changes ahead for MacGowan too.
"There was a moving moment when someone gave Shane an apple to eat… something he hadn't done in 20 years," said Mulrooney.
"The simple things in life are sometimes the most important".