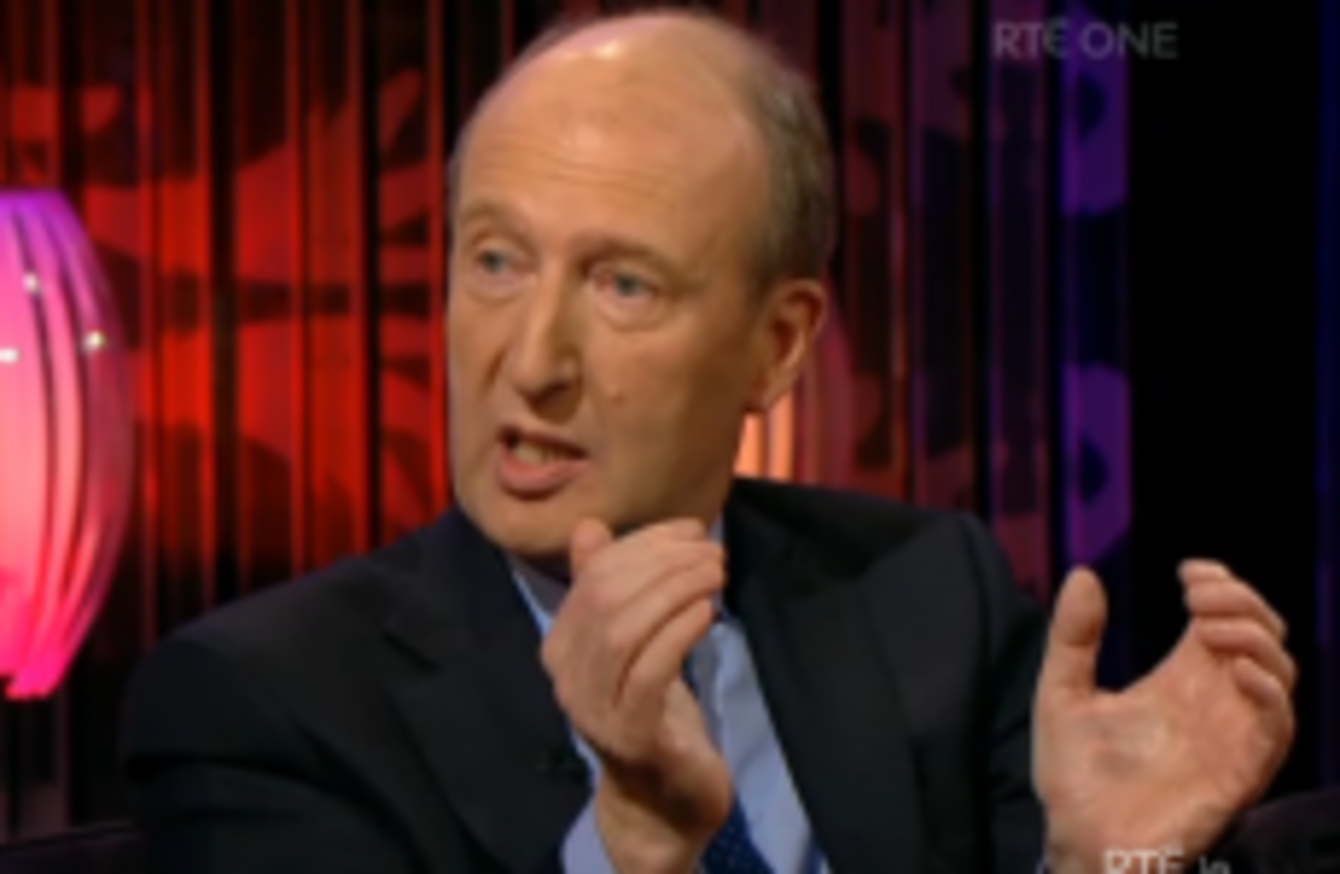 Image: RTÉ
Image: RTÉ
SHANE ROSS BELIEVES his latest attempt a new political movement won't unravel, as there is 'significant momentum' behind it.
The Independent TD has again revealed more details of his planned Independent alliance, which he hopes will 'radically transform' the current political system.
Speaking to RTÉ's The Saturday Night Show, Ross stressed that it would not be a political party, calling them the "ruination of this country".
He said that fellow Independents Stephen Donnelly, John Halligan, and Finnian McGrath are all currently on board with the idea.
However, while this latest venture will include an estimated 80 Independent councillors across the country, it does bear some of the hallmarks of Democracy Now.
The 2011 movement was spearheaded by Ross along with Eamon Dunphy, David McWilliams and Fintan O'Toole, but failed to get off the ground.
"I jumped, and they didn't jump after me," Ross said.
We didn't have any funding, and we didn't have our ducks in a row. We were caught by time.
Ross himself went ahead and ran in the election, announcing the decision during his last appearance on The Saturday Night Show.
He said he expected the Coalition to carry out more reforms since then, and now feels "pretty disillusioned", believing an end to civil war politics 'is needed'.
But will that be a choice at the next general election? Or will it be simply a choice between Fine Gael and Sinn Féin, as the Taoiseach put it earlier this week?
The Taoiseach is playing games when he's saying that, all he's trying to do is frighten the bunnies. He's trying to say 'it's us, or Sinn Féin, well then vote for us'. That's not necessarily the truth.
"What I think, and I hope we're going to see, is neither Fianna Fail or Fine Gael."