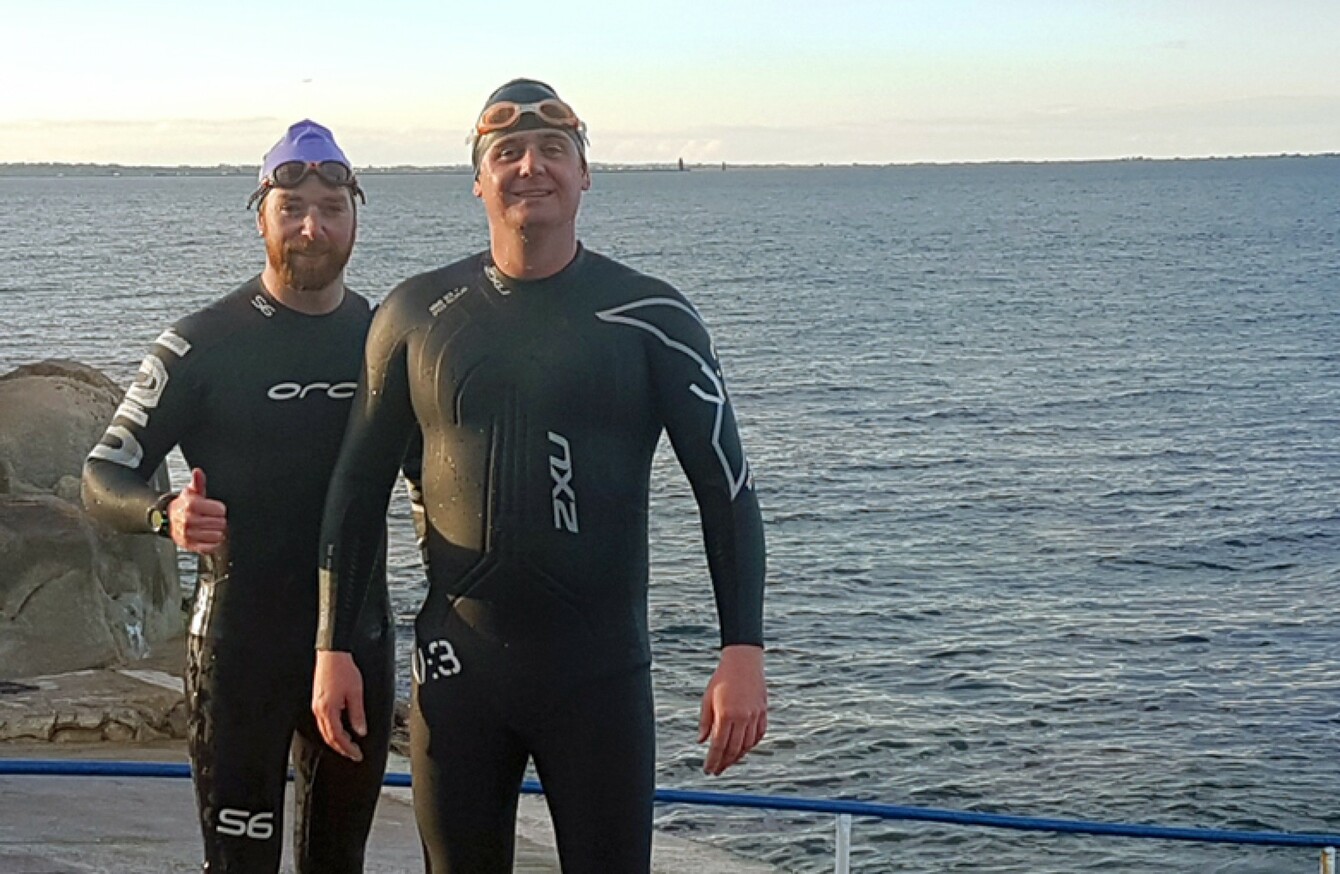 TWO FRIENDS FROM Co Kildare are plunging into freezing shark-infested waters off America's west coast to raise money for charity.
Naas men Stephen Tighe and Paul Quigley will join their ranks of extreme sports competitors from around the world tomorrow when they take part in Sharkfest Swim 2017, dubbed "the impossible swim".
The swim from the notorious prison island of Alcatraz to San Francisco was immortalised by Clint Eastwood's classic 'Escape from Alcatraz' nearly 40 years ago.
It's been regarded as an impossible task because of the numbers of prison inmates who are assumed to have perished in their attempts to escape the prison on an island.
But Paul and Stephen are taking the impossible on in a bid to raise money for Gorta-Self Help Africa.
Why the risk?
Stephen, an electrical engineer and his pal Paul, who co-owns a hair salon, have been raising thousands for charity, with international agricultural organisation Gorta-Self Help Africa.
The Naas men are covering the costs of the trip out of their own pockets, so that a children's education programme in Cambodia set to benefit fully from their expedition.
A broadcast interview with a previous competitor in Sharkfest provided Stephen with the inspiration to take the challenge, and although he admits that 'it took some convincing' to get Paul onboard.
Once they signed up for the event there was no looking back.
The two men are no strangers to extreme challenges either, having cycled the length of Ireland together in a single day, last year.
"We knew that we would need to do a lot of training to get to the standard that was required, and have been training every week in Dublin Bay to prepare ourselves," Stephen says.
Since we started training we've probably each completed around 250km, so we should be ready.
The swim from Alcatraz is far from straightforward, as strong currents and the presence of great white sharks in the water can make it a challenging and nervous crossing.
"We're prepared for the cold and hopefully won't have to worry about the sharks. There will be plenty of us in the water, so as long as we're not the slowest!" Stephen jokes.