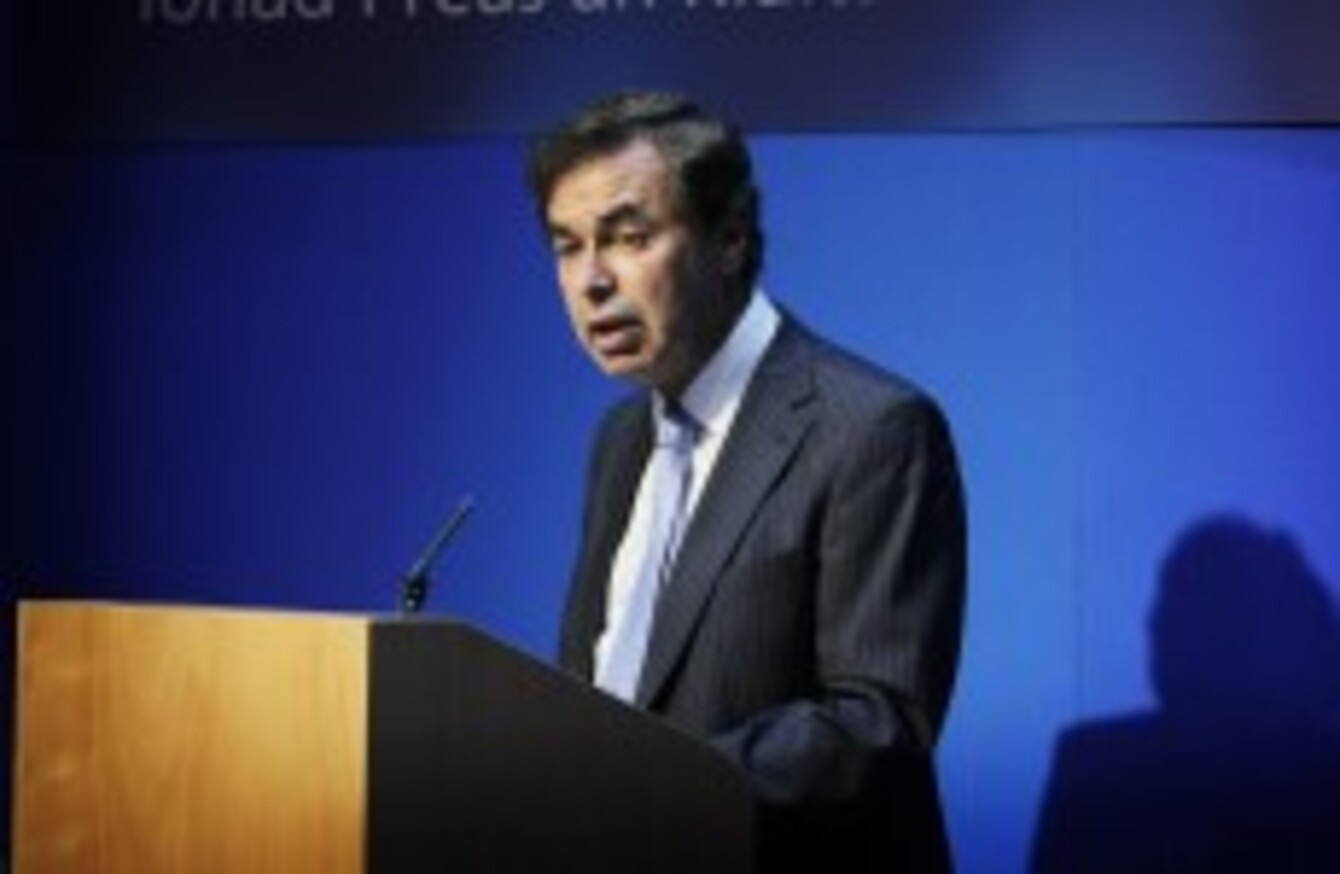 Image: Julien Behal/PA Archive
Image: Julien Behal/PA Archive
THE MINISTER FOR JUSTICE has this morning said the process of bringing prosecutions against figures from within Anglo Irish Bank cannot be rushed – in what appears to be a rebuke to a cabinet colleague.
In a statement this morning, responding to newspaper reports this morning criticising the length of time required by the Anglo investigation, Shatter said delays to the investigation were "a source of frustration – to myself, my colleagues in government, and people generally".
The minister said he had been given assurances from the Garda Commissioner, Martin Callinan, that the investigations into Anglo's affairs were receiving "absolute priority".
"It is, of course, a matter for the Director of Public Prosecutions to make decisions on the cases submitted to her," the minister said.
"In those circumstances, clearly it is not possible to go into precise details of these investigations so as to avoid the danger of prejudicing the possibility of proceedings against persons."
Shatter's comments came after one of his cabinet colleagues, Labour communications minister Pat Rabbitte, gave a wide-ranging interview to the Sunday Independent in which he described the "interminable delay" in bringing charges against the main players as "unconscionable".
"I find it very difficult [to understand] why no file has yet been stamped for the prosecution authorities to do their business," Rabbitte said in an interview with Willie Kealy.
Shatter also appealed for patience while Gardaí and prosecutors decided whether to bring any charges as a result of the outcomes of the Mahon and Moriarty Tribunals.
"It will be appreciated that both of these Tribunals sat for many years, partly reflecting the complexity of the issues involved… [but] I am confident that An Garda Síochána, where they have reason to believe that offences have been committed,  will deal with these matters without fear or favour," he said.
"Under our criminal justice system individuals are presumed innocent until proved guilty beyond reasonable doubt.
"It is clearly important that public comment is not made which could prejudice criminal proceedings and damage the prospects of such proceedings being successfully taken where it is deemed appropriate to do so."