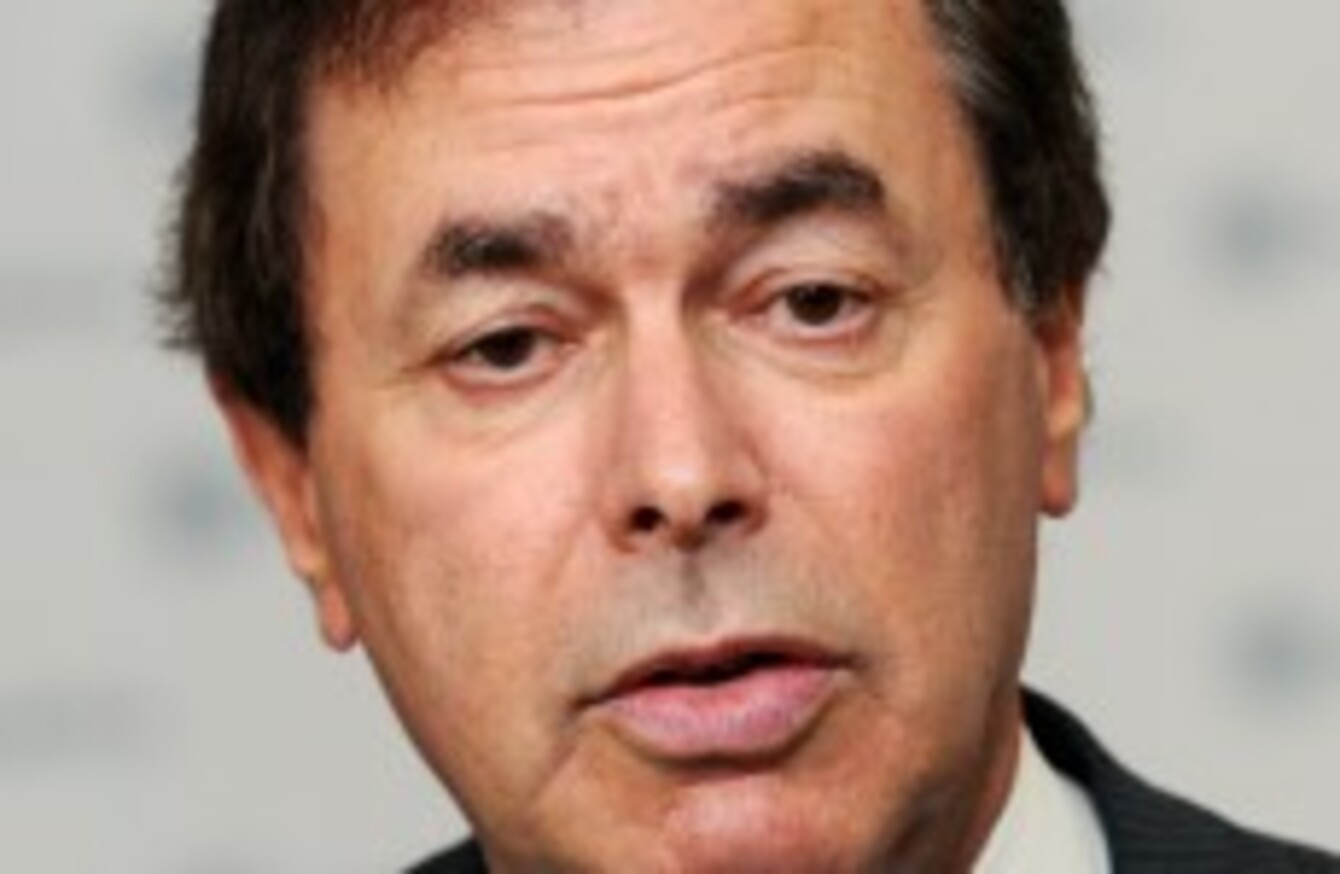 Minister for Justice and Equality Alan Shatter
Image: Laura Hutton/Photocall Ireland
Minister for Justice and Equality Alan Shatter
Image: Laura Hutton/Photocall Ireland
Updated 12.40pm
MINISTER FOR JUSTICE Alan Shatter has criticised Fianna Fáil, and in particular the party's leader Micheál Martin, for refusing to postpone a debate on an Garda Síochana.
He made the comments during Dáil Éireann private members' time yesterday, where the members were discussing a motion on An Garda Siochána. In response, Fianna Fail's spokesperson on justice accused the Minister of being "disingenuous".
The motion comes ahead of the closure of 100 garda stations nationwide tomorrow. In the motion, Fianna Fáil calls on the Government to immediately review these closures, put a stop to the reduction in garda numbers and cuts to specialised units, and to reopen the garda training college at Templemore this year.
Motion
Minister Shatter said that it had been suggested to Fianna Fáil to postpone the debate on the motion until after the funeral of the murdered Detective Garda Adrian Donohoe, which takes place today.
We wanted to avoid a situation where, by engaging in political controversy at this difficult time, this House might be seen as insensitive to the great grief people are suffering.  We wanted nothing to happen here which would detract from a united message being sent from this House: a message of condemnation of those brutal killers who were solely responsible for Detective Garda Donohoe's death and of our complete support for the efforts of An Garda Síochána.
Minister Shatter said that approaches were made to Fianna Fáil last Sunday, but it emerged on Monday morning that Deputy Martin "was unwilling to postpone this debate even for the few days that would have been involved".
He said there was a "general disappointment" about the situation, and that many would see it as "ill-timed opportunism and politics as usual". The Minister said that the motion is "in the circumstances, inappropriate, deeply cynical and totally dishonest".
He also said that any attempt by Fianna Fáil to criticise him as Minister in terms of the resources allocated to the gardaí "shows a level of breathtaking hypocrisy", mentioning the Fianna Fáil-led government's National Recovery Plan 2011 – 2014 in 2010.
Speaking about the cuts, Shatter added: "It is nothing less than scaremongering to suggest that reducing that network to 564 Garda stations is a cause for fear and anxiety."
Response
In a response to TheJournal.ie, Fianna Fáil spokesperson on justice Niall Collins said:
It is disappointing that Minister Shatter never passes an opportunity to be disingenuous.  However, in this case he has surpassed himself.  At no stage did the Minister or anyone from his office contact me or any of my colleagues to request the postponement of this debate.
The Government chief whip's office contacted the Fianna Fail whip about the issue, as per normal procedure. "If the Minister was genuine in his stated desire to postpone the debate, surely the obvious thing to do would have been to postpone the closure of these garda stations? Instead, the Minister prefers to grandstand in the media and seek to undermine democratic debate," said Collins.
He added that he had consulted with garda representatives about this motion and its timing, and "they were determined that the debate not be closed down and that it proceed as planned this week".