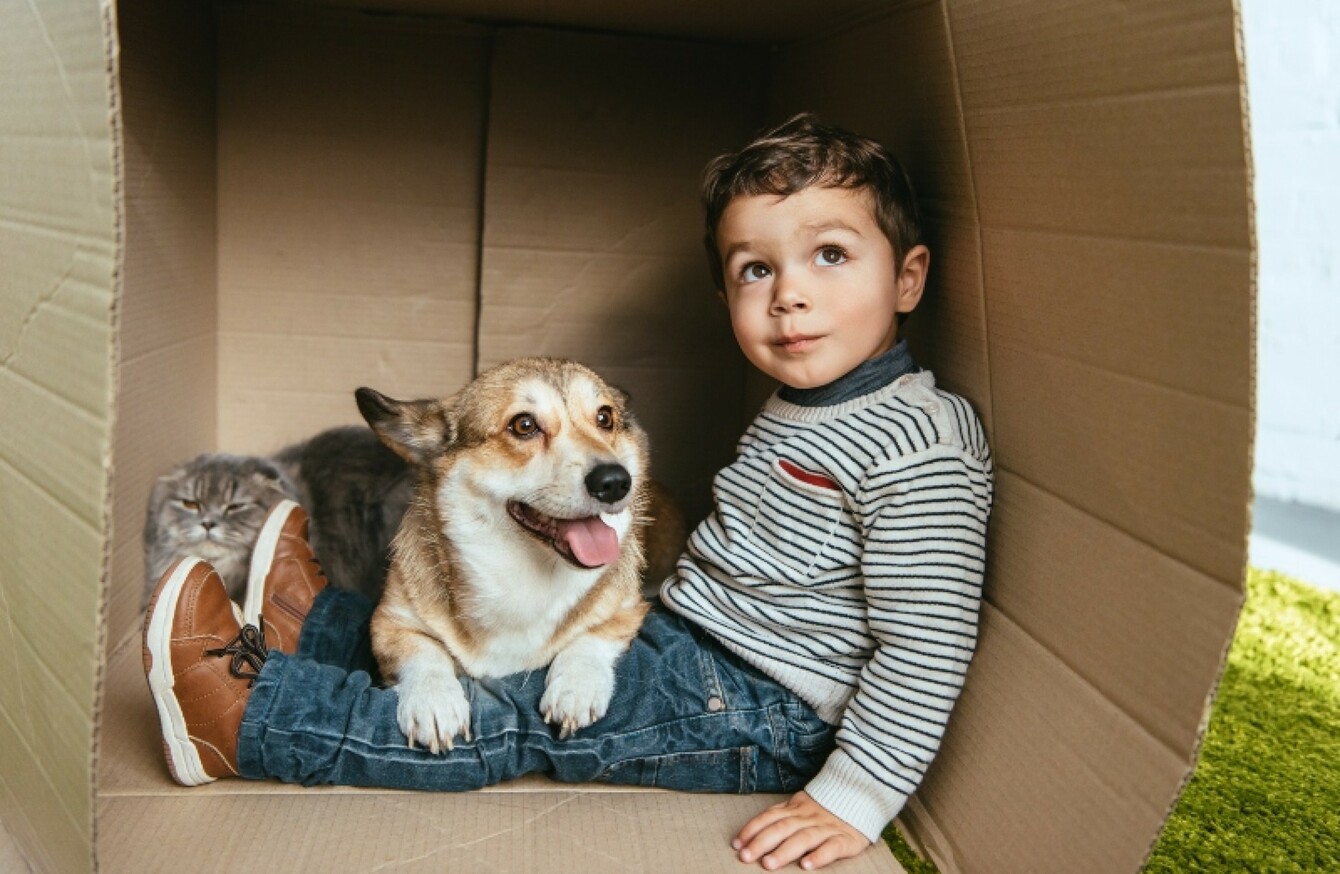 EACH WEEK, WE hear from a reader who can't figure out what to do about a tricky parenting situation. To get a balanced take on the dilemma, we ask Irish parenting experts to weigh in.
From choosing whether to push toilet training to allowing a baby to 'cry it out', being a parent involves decision after decision – and a whole lot of questioning yourself.
This week, one parent is struggling to decide whether to follow their head or their heart when it comes to getting a family pet.
Have a parenting dilemma you're struggling with? Let us know anonymously here and we'll share it with our panel of experts. 
This week's dilemma
My two children are desperate for us to get a family pet. They're four and six years-old and, despite me regularly saying 'no', they keep asking if we can get a dog. They've both (especially the four-year-old) hung onto the idea for nearly a year now. To be honest, we could make a pet work with our schedules but I'm not sure we need something else on our plate.
Lately we stayed with some friends who have a dog and the kids were so delighted. After seeing them so happy, I've been worrying that I'm keeping them from something they really want. Plus it's a chance for them to have some responsibility. Am I being unreasonable by telling the kids we can't have a pet?
What the experts have to say…
You are absolutely not being unreasonable. Taking on a dog is something I personally feel very strongly about. There are so many reasons this should not be a child-led decision. For example, consider the money, time, commitment and responsibility that comes with having a dog. I say this as someone who absolutely loves dogs – sometimes I adore mine more than people! Because of that I feel people should be fully aware that this decision should not be made lightly whatsoever. What about a lower-maintenance pet like a goldfish?
   - Deirdre Holland Hannon, Behaviour Specialist at @deehollhan.
Ruling it out is unreasonable. From personal experience, I completely understand where you are coming from. We went to visit our local DSPCA as a way to understand the importance of caring for an animal and the implications of when it doesn't go to plan. Our heads have ruled our hearts – for now! It doesn't mean we have ruled it out altogether, but certainly there's nothing to say we won't consider it down the line when the kids are a bit older. 
By what you have explained in your question, I think you've already decided what is best and what you want for your family. Having a pet is such a big commitment that goes far beyond what the children want.  I'm sure you've gone through what it will take, however it's obviously completely up to what is practical and feels right for you. Best of luck in whatever you decide! 
- Aoife Lee, Parent Coach at ParentSupport.ie.
Shutting the idea down is a bit unreasonable. A pet makes a great addition to any family. However, choosing what kind of pet and when to introduce a pet to your family does require some thought. Puppies take a lot of time, effort and money and may not be ideal given the age of your children. It may be better to get an older dog, or to foster a dog, bearing in mind you or you partner will be doing most of the minding of the dog in addition to parenting your children!
In general, it's only really at eight or nine-years-old that children can realistically contribute to taking care of their dog, so if you don't want to take on most of the work, you may want to think about another pet, for example a gerbil, a hamster, a bunny or a goldfish. If you are still keen getting on a dog, Dogs Trust have useful information on introducing a dog to a young family.
 - Krysia Lynch, Maternity Care Expert at Krysia.ie.
So what's the final tally? Is this reader being unreasonable?
Yes – 2
No – 1
Have a parenting question you want answered? Let us know anonymously in our survey here or email us on family@thejournal.ie and we'll put it to the experts.