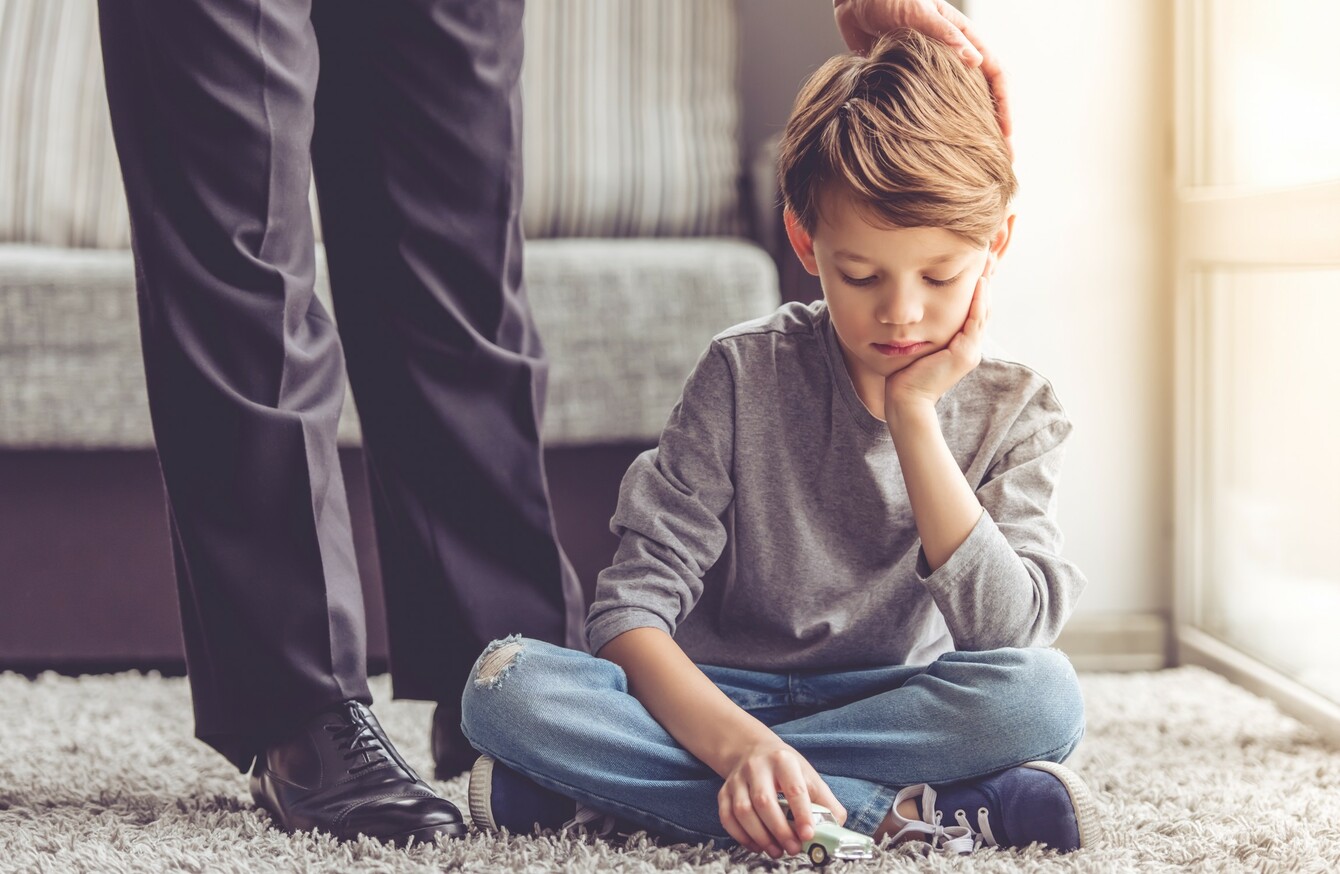 Image: Shutterstock/George Rudy
Image: Shutterstock/George Rudy
EACH WEEK, WE hear from a reader who can't figure out what to do about a tricky parenting situation. To get a balanced take on the dilemma, we ask Irish parenting experts to weigh in.
From choosing whether to push toilet training to allowing a baby to 'cry it out', being a parent involves decision after decision – and a whole lot of questioning yourself.
This week, one parent is trying to make the difficult decision of whether to introduce his son to his girlfriend – while the son still wants his parents to get back together. 
Have a parenting dilemma you're struggling with? Let us know anonymously here and we'll share it with our panel of experts.
This week's dilemma
I'm not sure how to tell my five-year-old son about my girlfriend. Myself and his mother split up two years ago and although things are amicable between us, it's undeniably been hard on our son. He stays with me every second weekend and I know it must be hard for him moving around like that. He asks time and time again why me and his mam can't get back together, and it breaks my heart. 
I want to introduce him to my girlfriend of nine months, but a few people have said it mightn't be the best idea at this stage. I'm keen to introduce them, however, as they're both such a big part of my life. Am I being unreasonable by introducing my new girlfriend to my son at this time?
What the experts have to say…
Yes, you're being a bit unreasonable. If I had one piece of advice for any worried friend in this situation it would be: do what's best for the child and not what you really want to do. You may really want to introduce them, but if it's not the right time for your son, then wait. It may seem like the easy answer to awkward logistical issues right now, but if the information isn't processed positively, it will actually create a logistical nightmare going forward.
Most importantly, discuss all of this with your son's mother first and make sure she has input on this huge decision as she will most definitely be dealing with the consequences of this decision, too. 
- Deirdre Holland Hannon, Behaviour Specialist at @deehollhan.
It's not unreasonable to want to introduce your girlfriend to your son. However, you really have to take your son's lead on this one and follow what you feel would be best for him at this stage.
The most important thing is to ensure that he feels safe and secure in both your and his mother's affection. It's important that he feels loved and that he understands that whilst you are not going to live together at the moment, this was not his fault and doesn't affect how much you both love and care for him. He needs time to grieve the loss of that situation and to accept and move on from it.
It might be helpful to consider what the primary motivating factor in introducing your girlfriend is, and how this introduction will benefit your son at this time. Will it make him feel secure and loved? Will he be able to understand the complexities of changing life partners? 
It's also worth remembering that he is a small boy with a limited set of coping skills and you are a grown adult. Of course you want him to share in your happiness and meet people that are dear to you and that is understandable, but he might find that a lot to handle right now. I would suggest treading with caution, and if you introduce your girlfriend, be prepared that your son may not like her and may not want to share his time with you with her as well. If you think the time is right, it might be best to introduce her for a short time and in a casual way, and not at every visit. Ultimately, you know your son best and have his best interests at heart.
 - Krysia Lynch, Maternity Care Expert at Krysia.ie.
So what's the final tally? Is this reader being unreasonable?
Yes – 1
No – 1
Tell us your thoughts in the comments!
Have a parenting question you want answered? Let us know anonymously in our survey here or email us on family@thejournal.ie and we'll put it to the experts.