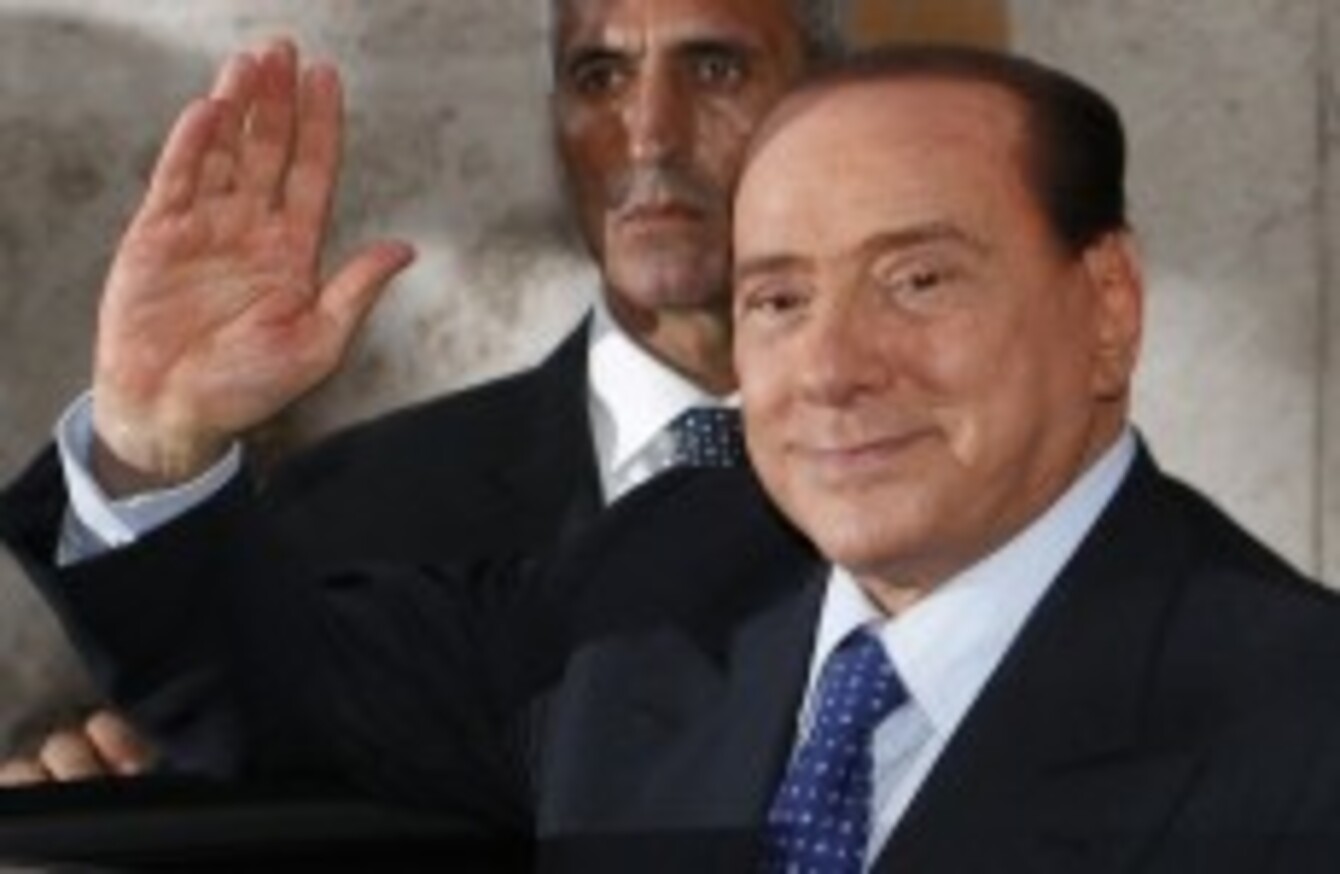 Silvio Berlusconi
Image: Riccardo De Luca/AP/Press Association Images
Silvio Berlusconi
Image: Riccardo De Luca/AP/Press Association Images
THE FORMER ITALIAN Premier Silvio Berlusconi has today invited defectors to join in an alliance with his center-right power base, a bid that could help boost the media mogul's leadership prospects.
Berlusconi abandoned the characteristic defiance he has shown after previous stinging setbacks by reaching out to Deputy Premier Angelino Alfano to try to forge a political alliance to oppose his enemies on the left.
Election
The ex-premier blames his many troubles, including a looming ban on seeking election following a tax fraud conviction, on a judiciary he claims sympathises with the left. Such a ban would still allow him to lead a political party.
Premier Enrico Letta's center-left Democratic Party is the lead partner in an unusual, 6-month-old governing coalition with Berlusconi's center-right forces. Whether the schism in Berlusconi's Freedom People fold will have repercussions on Italy's fragile government, which has been struggling to pull the country out of a persistent recession, wasn't immediately clear.
Alfano, who also serves as interior minister in Letta's government, called a news conference for later today.
Splitting
On Friday evening, Alfano announced he was splitting from Berlusconi to form his own New Center-Right party.
In his first public comments about the schism an emotional Berlusconi told supporters that Alfano's decision deeply pains him and that he "didn't sleep last night." Berlusconi described the split as going against his "vision of uniting all the moderates, who, if they were all together, would be the majority of the electorate."
Still, he urged his followers not to criticise Alfano's new party.
"This group, even if for now it looks like it is (ending up) supporting the left, must necessarily be part of the coalition of moderates," Berlusconi said. "We must treat them as we now treat" other key allies on the right, including the anti-Europe Northern League and a small right-wing party.
Berlusconi said failure for the center-right to pull together would have dire consequences for Italy.
If the next government should exclude his forces, "I believe many of us won't stick around to live in Italy…but be forced to expatriate."
Tax fraud
Fellow senators must decide in an approaching vote to strip him of his Senate seat because of the tax fraud conviction, which was upheld by Italy's top court in August. He also faces a separate, two-year ban on holding or running for public office linked to the tax fraud conviction.
Separately, Berlusconi also risks a lifetime ban on holding public office if he loses his bid in appeals courts to overturn a conviction for allegedly paying a minor for sex and later using his office while premier to try to cover up the purported sexual relationship with the teenage girl.