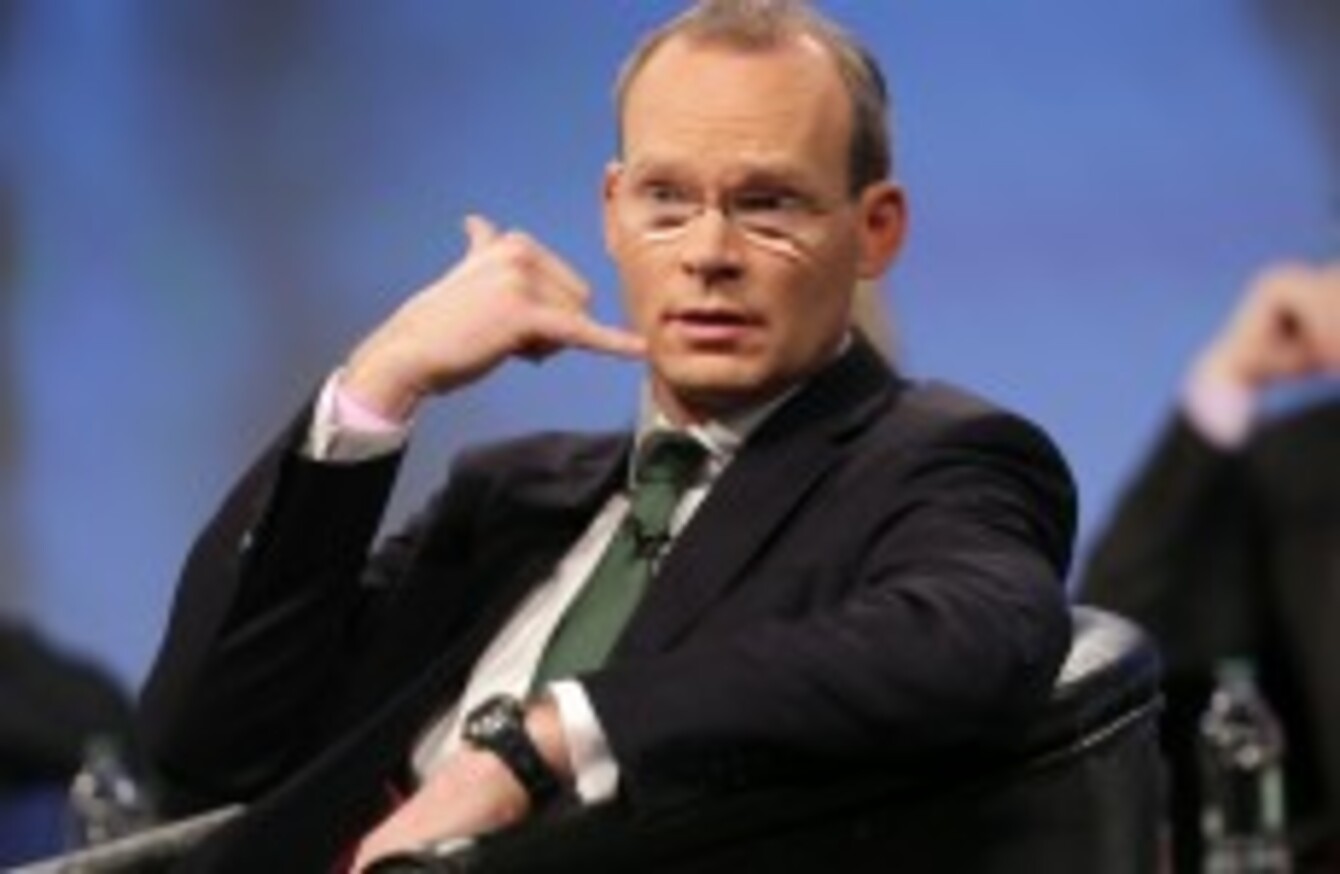 Simon Coveney
Image: Laura Hutton/Photocall Ireland
Simon Coveney
Image: Laura Hutton/Photocall Ireland
AGRICULTURE MINISTER SIMON Coveney will be attending the infamous and highly-secretive Bilderberg Group summit which gets under way tomorrow.
Coveney was invited a number of weeks ago, is attending in a "private capacity" and covering his own expenses, according to a spokesperson for the minister.
A total of around 140 participants, including political leaders and experts from industry, finance, academia and the media from 22 countries, have confirmed their attendance.
The summit taking place from tomorrow until Sunday in the Danish capital of Copenhagen. Meetings of the group have been held every almost every year since 1954.
The original summit, at the Hotel Bilderderberg in the Netherlands, was organised with the stated aim of fostering closer economic and political ties between the US and Europe.
Topics for discussion this year include whether the economic recovery is sustainable, whether privacy exists, China's new political and economic outlook, the situation in Ukraine, 'current events', and 'the future of democracy and the middle class trap'.
'Secretive'
The secretive nature of the Bilderberg meetings – and the elite nature of the guest list – means they've long been the subject of criticism with accusations that the organisation is a mostly white, mostly male networking opportunity. Right-wing critics have accused it of attempting to promote a world government.
Another Irish citizen attending is former Attorney General Peter Sutherland, who is the chairman of Goldman Sachs.
Other notable attendees include UK chancellor George Osborne, former CIA chief David Petraeus, the European Commissioner for Justice Viviane Redding, and Nato Secretary General Anders Fogh Rasmussen
Coveney's attendance is the first by an Irish government since Michael Noonan, the Minister for Finance, attended the conference in 2012. He did not participate in last year's event.
A press release announcing the 62nd meeting on the Bilderberg website states: "Thanks to the private nature of the conference, the participants are not bound by the conventions of their office or by pre-agreed positions. As such, they can take time to listen, reflect and gather insights.
"There is no desired outcome, no resolutions are proposed, no votes are taken, and no policy statements are issued."