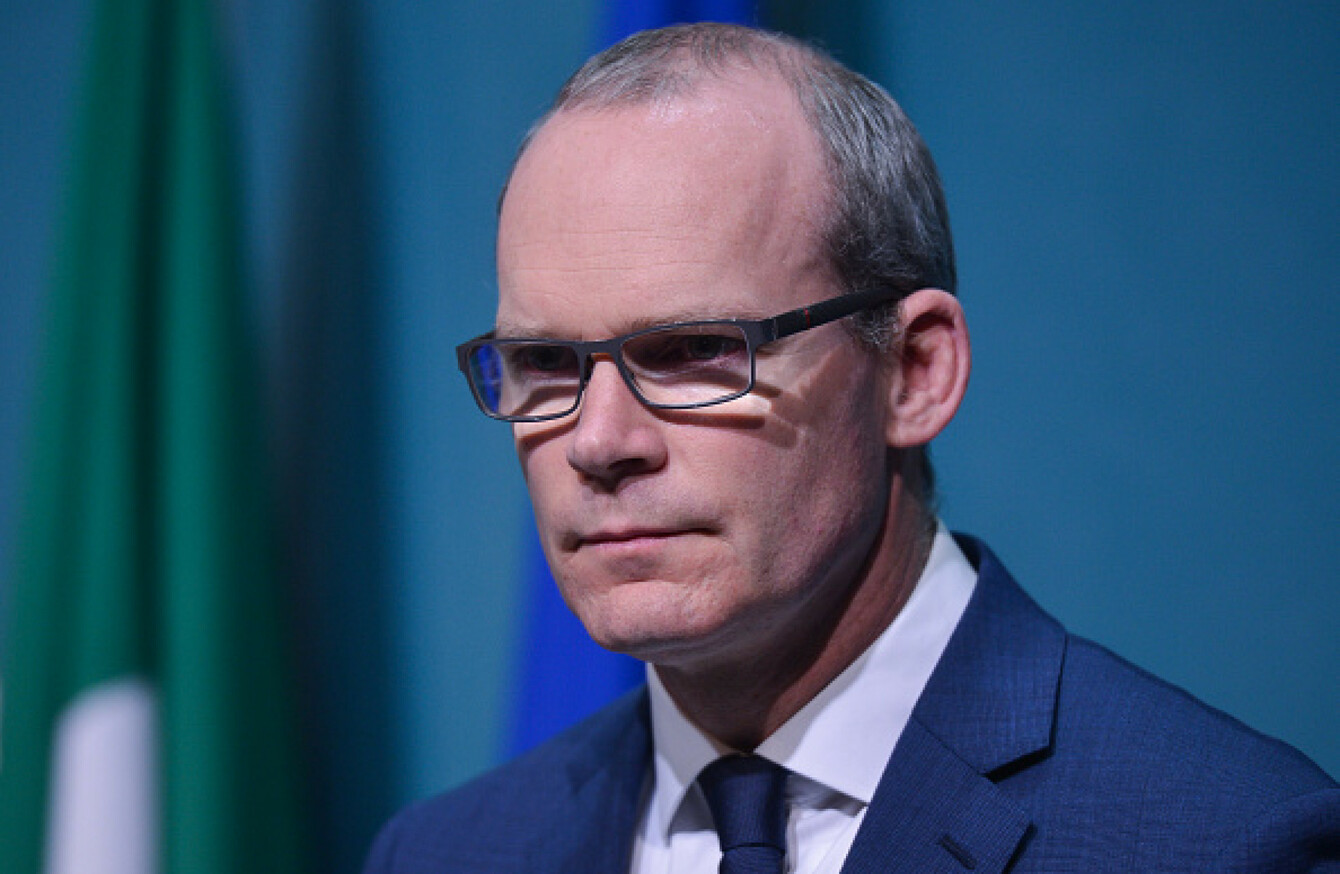 Tánaiste Simon Coveney
Image: Artur Widak/NurPhoto via Getty Images
Tánaiste Simon Coveney
Image: Artur Widak/NurPhoto via Getty Images
TÁNAISTE AND MINISTER for Foreign Affairs Simon Coveney has reiterated Ireland's support for Ukraine and expressed serious concerns at the deteriorating human rights situation in Crimea.
Speaking on the fourth anniversary of the illegal annexation of Crimea and the city of Sevastopol by Russia, Coveney said Ireland supports Ukraine's "sovereignty, independence and territorial integrity".
"We do not recognise the annexation and we continue to call on the Russian Federation to observe the fundamental principles of international law and restore Ukraine's internationally recognised borders."
Coveney said the worsening human rights situation in Crimea is "deeply concerning".
"I call on the Russian Federation to guarantee that freedom of expression, religion, belief and the right to peaceful assembly can be exercised by citizens of Crimea without discrimination on any grounds.
"All allegations of human rights violations involving political prisoners, human rights defenders and civil society activists must be fully and properly investigated."
He added that international and regional human rights monitoring mechanisms should be "granted full, free and unrestricted access to the peninsula".
Presidential election 
During the week, Russian President Vladimir Putin thanked residents of Crimea for voting to annex the peninsula from Ukraine in 2014, calling the move "real democracy" in a speech ahead of the first round of voting in the Russian presidential election which takes place today.
"With your decision you restored historical justice," he told a crowd of supporters in Sevastopol.
"With your decision, you showed the whole world what is real, rather than sham democracy, you came to the referendum and made a decision, you voted for your future and future of your children," Putin said.
Contains reporting from © AFP 2018