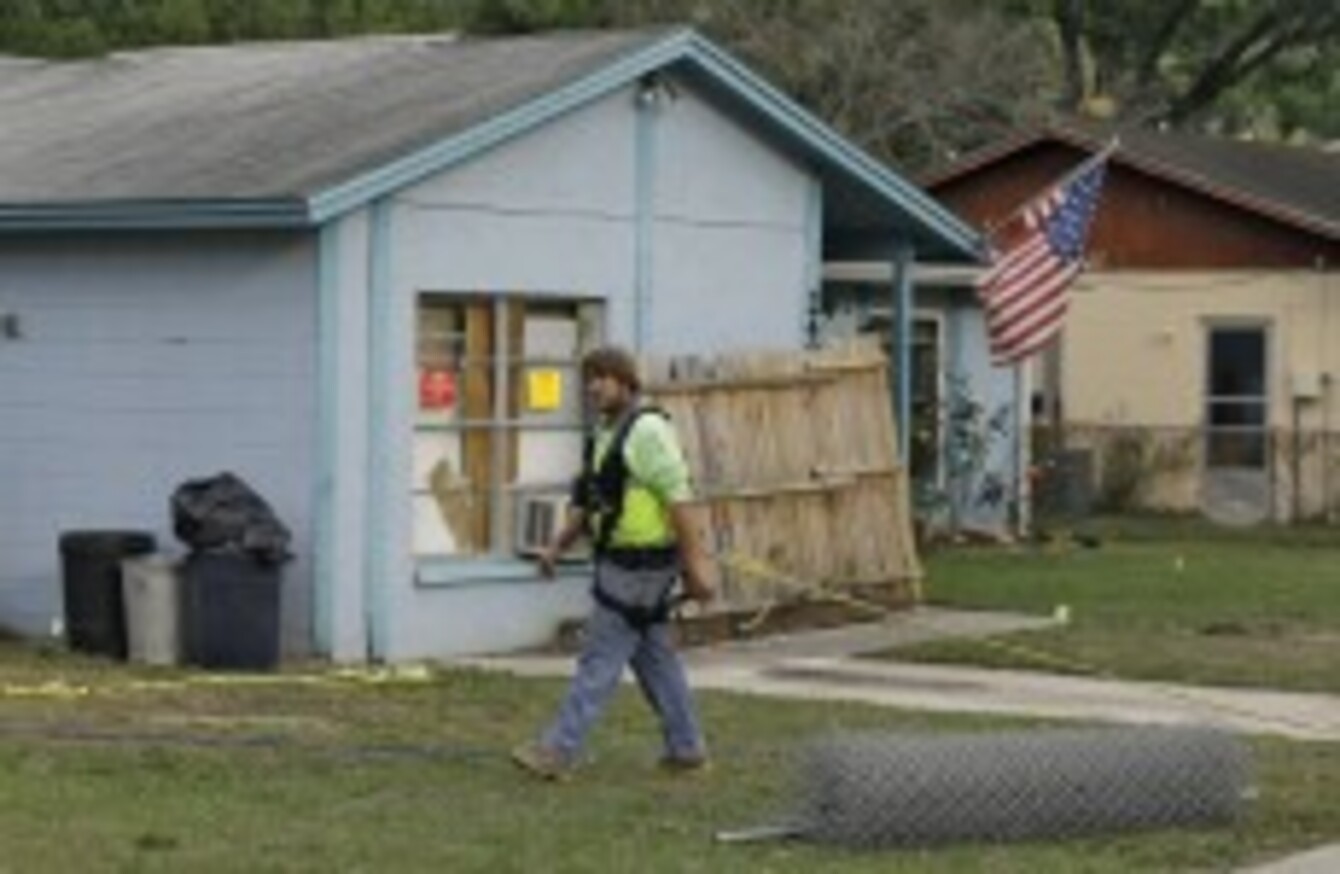 Image: Chris O'Meara/AP
Image: Chris O'Meara/AP
AUTHORITIES IN FLORIDA have abandoned their attempts to recover the body of the man who was swallowed by a sinkhole that appeared beneath his home last week.
Jeff Bush, 37, was in the bedroom of his family home when the sinkhole emerged beneath the floor.
The hole swallowed Bush as well as his bed and most of his bedroom furniture. His brother Jeremy, who was the first to arrive at the scene, said he thought he could hear his brother call for help, but could not see him.
After nearly two days of trying to recover Bush's body, authorities now say it is too dangerous to send more search-and-rescue staff into the property – as the sinkhole still has the potential to grow further.
"We feel we have done everything we can," ABC News quoted Hillsborogh county administrator Mike Merrell as saying.
"At this point, it's not possible to recover the body."
He described the sinkhole – which is contained entirely within the house, but has a diameter of about 20 feet – as "very unstable".
AFP added that its depth had fallen to 50 or 60 feet.
A microphone and camera had been lowered into the chasm to try and pick up signs of Bush's whereabouts, but there was no indication of where he might be.
Two nearby homes have been evacuated due to the possibility of sinkholes emerging there, with the residents given only 30 minutes to gather their belongings.
Sinkholes are relatively common in Florida due to its soil makeup: much of the state sits on a base of limestone, which can be porous and dissolve suddenly.