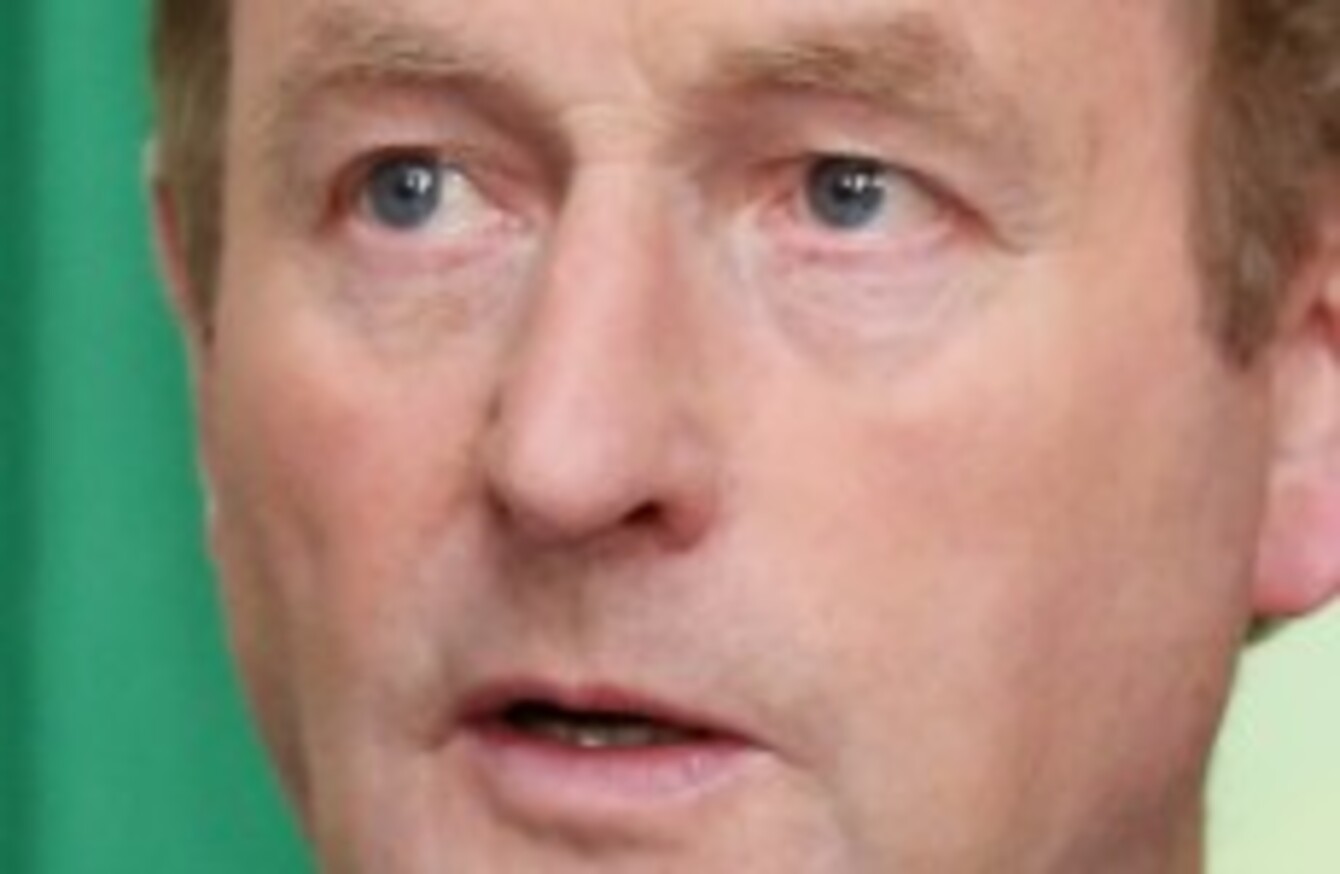 Image: Sasko Lazarov/Photocall Ireland
Image: Sasko Lazarov/Photocall Ireland
SINN FÉIN IS hot on the heels of Fine Gael in a new opinion poll, with places the opposition party just 1% behind the main coalition partner.
The latest Sunday Independent/Millward Brown poll puts Fine Gael at 25% (down 4) and Sinn Féin at 24% (up 4).
When 'don't knows' are included, the two parties are neck-and-neck at 17%. In a previous poll, Sinn Féin were six points ahead.
Others are also performing strongly at 23% (up two), although no breakdown is provided, while the Green Party falls back from 2% to 1%.
There's a promising result for the lagging Labour party in this poll, as the change in leadership is seemingly already having an effect.
The party's support is up one-point to 8%, while party leader Joan Burton is enjoying a surge in approval compared to her predecessor Eamon Gilmore.
In the previous survey in April, 69% were dissatisfied with Gilmore as leader while just 16% were satisfied.
Burton's approval rating has now jumped to 27%, putting her on par with Taoiseach Enda Kenny (unchanged) and Fianna Fáil leader Michael Martin (up one).
There's bad news for Sinn Féin on this front – Gerry Adams' slow decline in popularity since Feburary has continued, he's now at 25% (down one).
The majority of voters (53%) believe that Burton will now change the government's austerity policies, while 52% believe Labour should pull out of government if austerity is not relaxed.
So, to recap:
Fine Gael – 25% (down four)
Labour – 7% (up one)
Fianna Fáil – 20% (down two)
Sinn Féin – 24% (up four)
Green Party – 1% (down one)
Others – 23% (up two)
All figures are with 'dont knows' excluded. When included, they make up 31% of the poll.
But now, on to more important* matters – who's to blame for the Garth Brooks debacle?
This was also put to the public in the Sunday Independent/Millward Brown survey.
It's an even split between Aiken Promotions and Dublin's city manager Owen Keegan, with 17% of people saying that they are most to blame.
The country-western signer himself came under fire from 15%, while 14% believe that local residents are most to blame, and 11% the GAA.
The nuclear option was taken by 7%, who think they're all to blame.
*Joke. Joke!