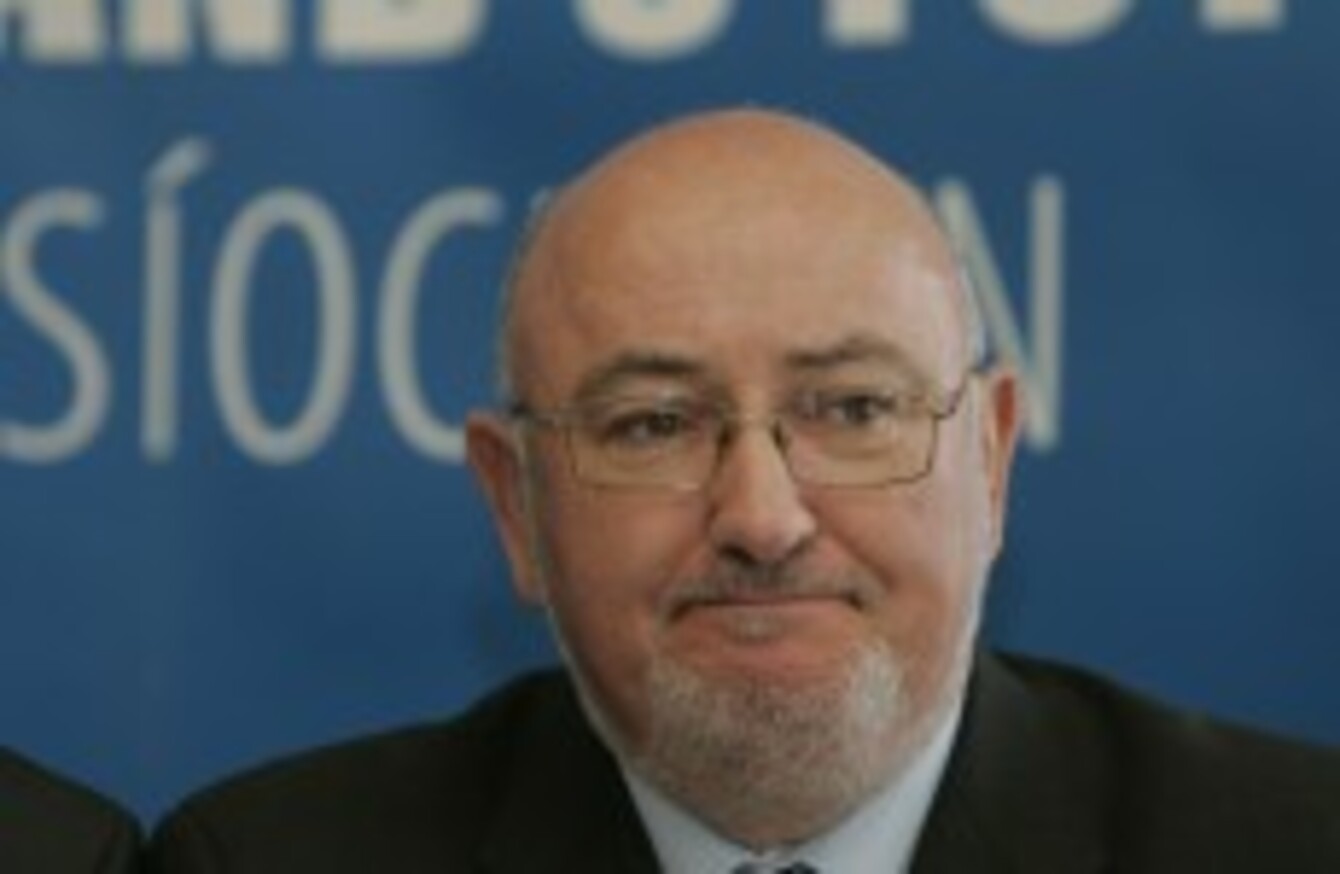 Caoimhghín Ó Caoláin
Image: Eamonn Farrell/Photocall Ireland
Caoimhghín Ó Caoláin
Image: Eamonn Farrell/Photocall Ireland
SINN FÉIN HAS criticised the government for its lack of planning for the departure of thousands of workers from the health service under the early retirement scheme next month.
The party's health spokesperson Caoimhghín Ó Caoláin has said that health minister James Reilly has "no plan at all" to deal with the departure of some 3,800 health service employees including 2,200 who will retire this year and 1,700 who retired in last four months of 2011 .
The party says these figures come from a parliamentary question to the minister.
Yesterday the Taoiseach told the Dáil that 2,263 health workers would step down before March, the deadline under which public sector workers can retire with a pension based on their salary before pay cuts introduced in 2010.
"The minister's claim that he has a dynamic contingency plan simply doesn't stand up to scrutiny,"  Ó Caoláin told RTÉ's Morning Ireland saying that the west and south of the country faced the greatest number of departures.
He said that he had met with senior health managers who said there was no plan to deal with the departures which include that of over 1,000 nurses. The government has said that transition teams have been set up to manage the public sector exodus.
Ó Caoláin went on to say: "Nobody can tell me against the backdrop of a recruitment embargo in the health services that this is not doing to impact and impact seriously on our health services.
"The minister's  idea that it won't is an absolute nonsense,"  he added. "I think it's a fantasy world that the minister is living in."
Reilly has admitted that frontline services will be affected by budget cuts and the exodus of health workers this year.
Already this week, Reilly has acknowledged that some operations, such as elective in-patient procedures, would have to be delayed because of the changes afoot in the health service.
"We're looking at a situation with the department of 3,800 people in the HSE by the end of this month and this Minister clearly has no plan at all," Ó Caoláin said this morning.