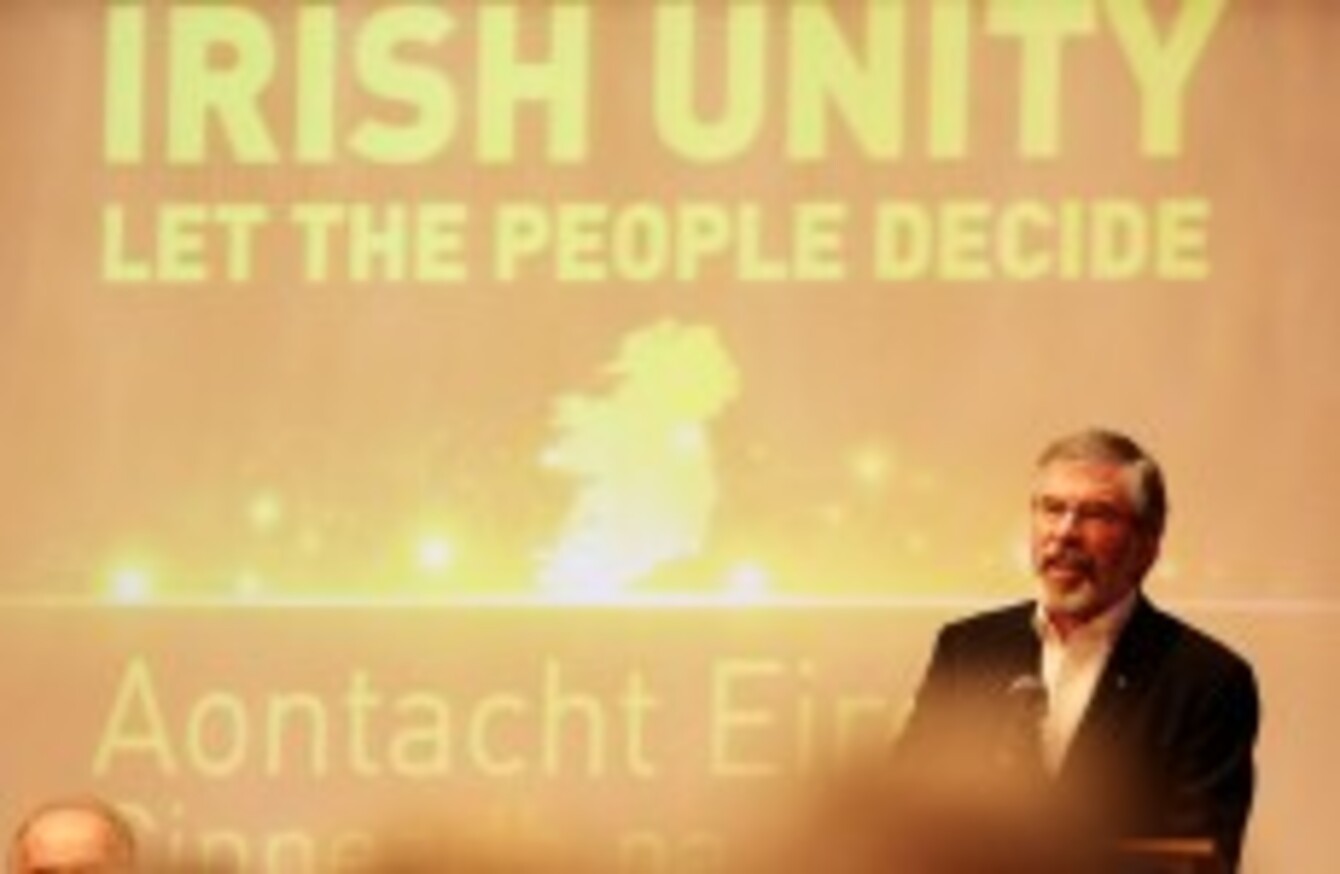 Image: Niall Carson/PA Wire/Press Association Images
Image: Niall Carson/PA Wire/Press Association Images
SINN FÉIN HAS tabled a motion calling for the British Secretary of State to schedule a Border poll during the next term of the Northern Ireland Assembly.
The motion will be debated tomorrow at a meeting of Fermanagh District Council, with motion proposer Councillor Sheamus Greene saying it is  "time for the people to have their say" on the issue.
The Good Friday Agreement contains a provision for a Border poll to be held in a case where sufficient demand for one is shown to exist.
"Partition is unjust, uneconomic and inefficient; we know that especially well in a border county like Fermanagh," said Greene, adding that the situation had "undermined economic development across Ireland and a 32-county economy would be stronger and would offer new opportunities and potential for growth and prosperity".
A recent poll commissioned by the BBC's Spotlight programme showed that almost four-fifths of voters in Northern Ireland would prefer to stay within the United Kingdom than join a political union with Ireland.
Meanwhile, an unofficial poll held in Crossmaglen, County Armagh, and the Creggan Upper district electoral area in County Louth recently came out to vote on the question of Irish unity.