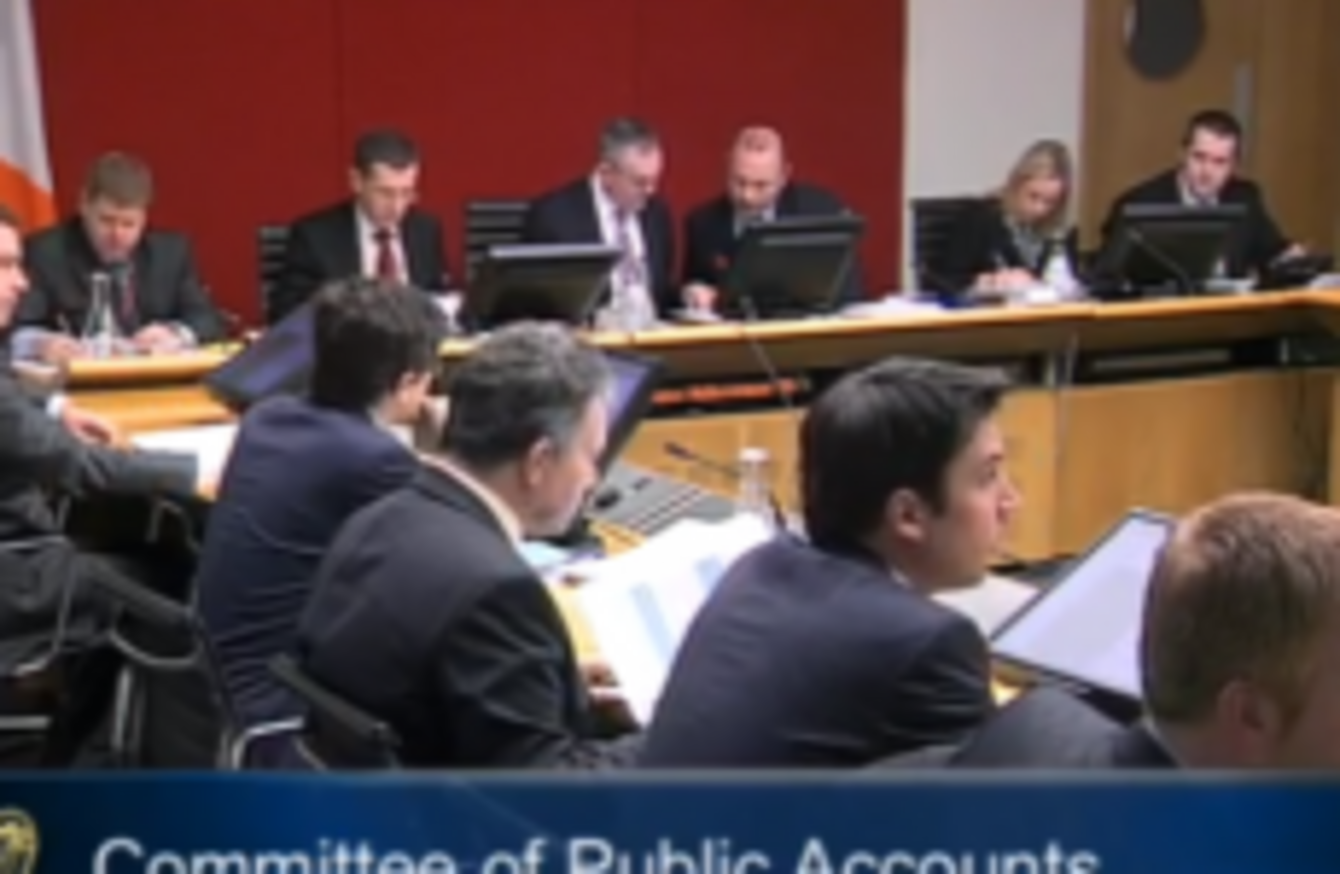 Updated, 16.23
SIPTU SAYS it has asked the administrator of a controversial €5 million training fund, funded by the HSE, to hand over a copy of an independent report into the circumstances of how its cash was spent.
The move comes after the Dáil's Public Accounts Committee this morning heard that the Grant Thornton report into the spending of the SKILL fund, which was delivered to SIPTU in January, was being considered as "privileged" by its owners.
The fund, which was funded to the tune of €4.5 million by the HSE and another €924,000 by the Health Service National Partnership Forum, was managed by union official Matt Merrigan and shop steward Jack Kelly.
In correspondence presented to this morning's meeting of the Public Accounts Committee, SIPTU said the Grant Thornton report – which had been commissioned by Kelly and Merrigan, but funded by the union itself – would not be supplied.
The news was met with dismay by TDs from the all-party committee.
Chairman John McGuinness said it was vital that people who were "central to this issue" be interviewed for documentation, and to supply whatever documents they could on how the funding was spent.
McGuinness said the committee "would have to make it perfectly clear" that getting a copy of the report, and "access to interviewing the various players concerned", was imperative to the formal inquiries being undertaken by the Comptroller and Auditor General.
SIPTU this afternoon said it had asked Merrigan to provide "all information in his possession", including the Grant Thornton report, to the Comptroller and Auditor General, whose inquiries are beign carried out on SIPTU's request.
General secretary Joe O'Flynn said the Union did not have the power to provide a copy itself, saying one of the conditions of being granted access to the report was that it could not be provided to a third party, and that it be returned to the fund operators once SIPTU had inspected it.
"We have asked Mr Merrigan to co-operate fully with the Comptroller and Auditor General, including providing full access to the Grant Thornton report," he said.
O'Flynn quoted from a letter written to McGuinness in which he said SIPTU was preparing detailed accounts for the C&AG, which would "more than adequately cover all aspects of the income and expenditure transactions relating to public monies that went through this account".
"I can assure you and the members of the Committee that every assistance will be given to officials of the C&AG regarding their enquiries into the matter and any information that SIPTU can provide will be furnished with a view to ensuring full accountability of the public funds involved."