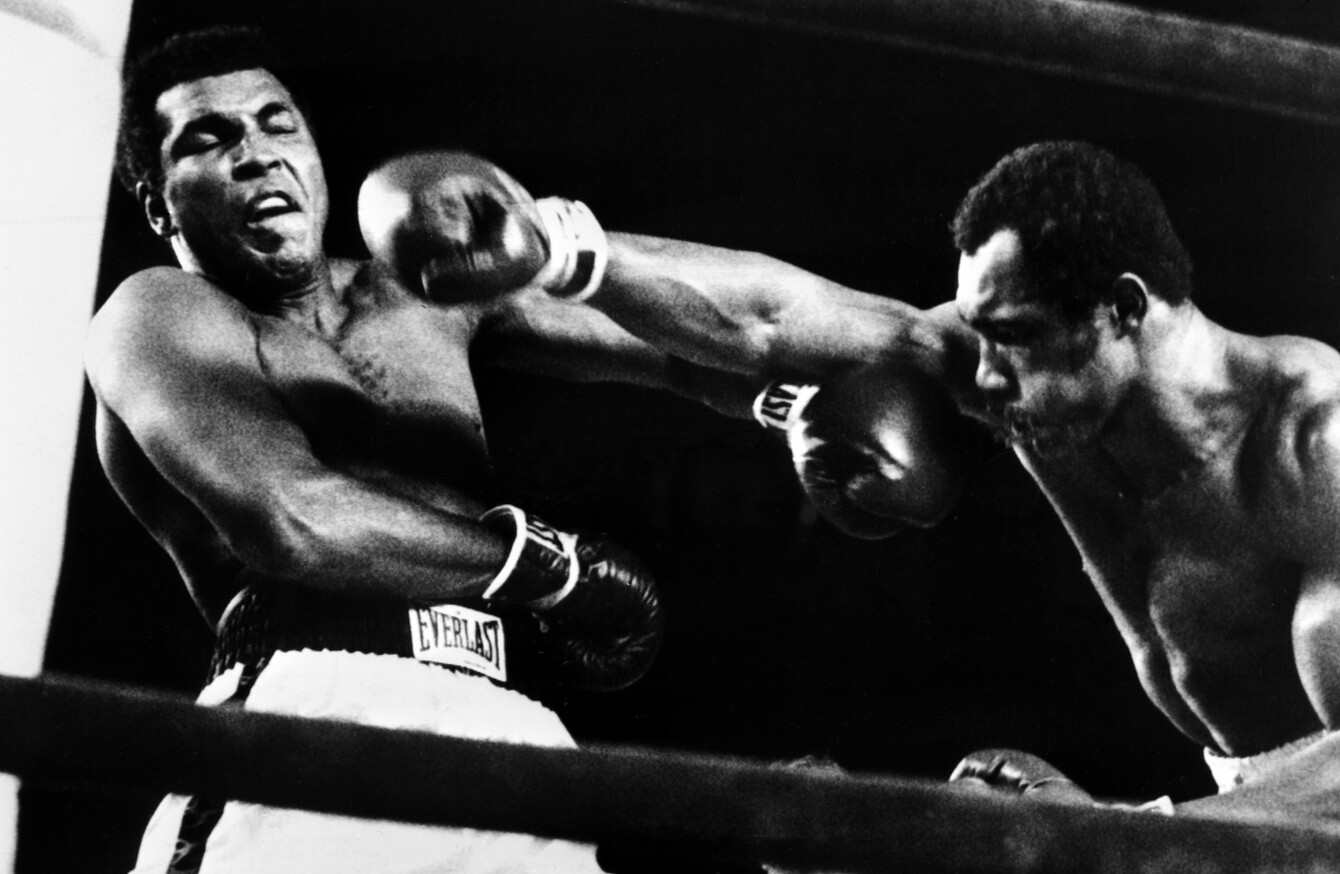 Image: DPA/PA Images
Image: DPA/PA Images
IT'S A DAY of rest, and you may be in the mood for a quiet corner and a comfy chair.
We've hand-picked the week's best reads for you to savour.  
The 60-year-old scientific screwup that helped Covid kill. 
(Wired, approx 27 mins reading time)
What must have happened, she thought, was that after Wells died, scientists inside the CDC conflated his observations. They plucked the size of the particle that transmits tuberculosis out of context, making 5 microns stand in for a general definition of airborne spread. Wells' 100-micron threshold got left behind. "You can see that the idea of what is respirable, what stays airborne, and what is infectious are all being flattened into this 5-micron phenomenon," Randall says. Over time, through blind repetition, the error sank deeper into the medical canon.
Las Fallon explores the role of Dublin Fire Brigade members in aiding the attack.
(The Journal, approx 11 mins reading time)
The Volunteers among the firemen, along with their sympathisers in the Fire Brigade, broke into offices in parts of the building which were not yet involved in the fire. They scattered files and documents around and broke up furniture which they then sprinkled with paraffin from cans which had been abandoned when the original attackers had to withdraw from the building under fire.
3. The writer, the fighter, the doctor, the widow 
Tris Dixon lays out what's left after the final bell rings.
#Open journalism No news is bad news Support The Journal

Your contributions will help us continue to deliver the stories that are important to you

Support us now
(The Guardian, approx 16 mins reading time)
Damage and death have always framed boxing. This harsh truth means that, despite the chaos outside the ring, boxing is shockingly real. It can maim and even kill but, in a strange paradox, boxing also makes most fighters feel more intensely alive than anything else.
The pandemic's mental wounds are still wide open. 
Those who work in emergency preparedness talk about panic-neglect cycles, where people and politicians lose interest in a crisis once it abates, withdrawing attention and resources that are needed to prevent the next one. Louissaint worries that the U.S. is set to go through that cycle again. "There's a sense that political will and energy is now there, and might not be in a year," she said. "At some point, no one's going to want to hear about this anymore, so we'll be fighting for infrastructure and investment, and we'll be right back to where we are. Even now, when we do our normal trainings to get communities prepared for natural disasters, the feedback we often get is 'Oh my God, I can't even think about that right now,'" Louissaint told me. "So what happens when we have to face it?"
Why are so many millennial women obsessed with the "Home Goods quote aesthetic"?
(BuzzFeed, approx 8 mins reading time)
I had never been truly into what I will call the "Home Goods quote aesthetic." I have always rolled my eyes at "Live, Laugh, Love" signs and would never think to hang a "But First, Coffee" decal in my kitchen. But you can't outrun your birthright, and I am a millennial, after all. Over time, a few signs crept into my Home Goods basket and, eventually, my home. I never had anything declaring my devotion to coffee or wine, but I did at one point own a sign that read: "Espresso Yourself."
Pretty soon after moving in, though, I broke my own rule. I had hung on to one small sign I bought years ago, featuring a quip about cocktails. This past weekend, as I styled a new bookshelf with some nice glasses and cookbooks in our kitchen, I put the sign on the shelf. When I asked my husband what he thought of the display, he said he loved it all — except the sign. "Isn't that a little…cheugy?" he asked, his brow furrowed.
6. Diana, the reporter and the BBC
Twenty-five years ago, the BBC's Panorama programme landed a scoop rivals the world over wanted – an interview with Diana, Princess of Wales.
(BBC, approx 33 minutes reading time)
Nonetheless, however improbable this may seem today, Diana's letter appears to have reassured management. "All could now relax for Christmas," said Suter at the time. "We had had a scare, but we had got through it." But for Earl Spencer, the letter doesn't exonerate the BBC. "Diana is dealing from a position of having been lied to. She didn't know that the whole obtaining of the interview was based on a series of falsehoods that led to her being vulnerable to this.
…AND A CLASSIC FROM THE ARCHIVES…
Who owns Helen Gurley Brown's legacy?
(New York Times, approx 21 minutes reading time)
From the apartment of Helen Gurley Brown — No. 22D, a turreted quadruplex in the Beresford building on Central Park West — one can glimpse among the sleek modernist skyscrapers in the Manhattan skyline the Norman Foster-designed Hearst Tower directly to the south, a little over a mile away. Famously thrifty, Ms. Brown, the legendary editor of Cosmopolitan magazine, commuted there on the M10 bus well into her 80s.