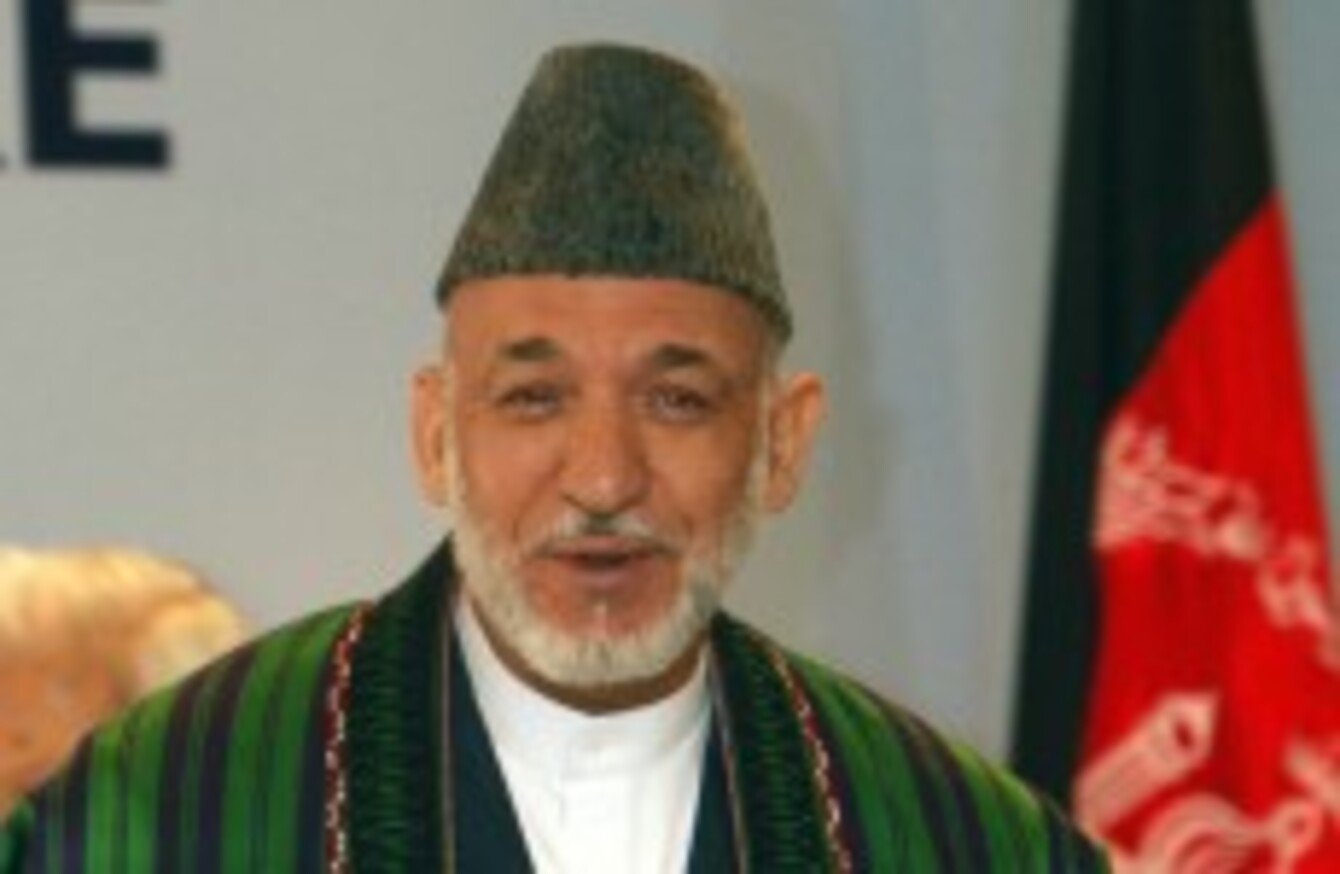 Hamid Karzai
Image: Gurinder Osan/AP/Press Association Images
Hamid Karzai
Image: Gurinder Osan/AP/Press Association Images
AFGHAN INTELLIGENCE OFFICIALS say they have foiled an assassination attempt on President Hamid Karzai, arresting six people in Kabul who they say are affiliated with Al Qaeda and the Haqqani militant group.
Intelligence service spokesman Latifullah Mashal said today that those arrested included one of Karzai's bodyguards, three college students and a university professor. He says the group was recruited by two Arab nationals based in Pakistan.
Afghan officials have been increasingly vocal in publicly accusing Pakistan and its spy agency of supporting militants.
On Tuesday, they claimed that Pakistani officials had advance knowledge of the 20 September assassination of former Afghan President Burhanuddin Rabbani.
Pakistan has denied the charges.
Meanwhile, the US-led coalition says a senior leader of the Haqqani militant network has been killed in an airstrike in eastern Afghanistan.
The coalition on Wednesday identified the militant leader as Dilawar, who used only one name. NATO says he was killed on Tuesday in Musa Khel district of Khost province.
NATO says Dilawar operated along the border between Khost and Paktika provinces. He ran weapons, coordinated attacks on Afghan forces and moved foreign fighters.
Afghan and NATO forces have conducted more than 530 operations this year to try to disrupt the Haqqani network, which has ties to both the Taliban and Al Qaeda.
NATO says so far this year, more than 20 Haqqani leaders have been killed and more than 1,400 suspected Haqqani insurgents have been captured.